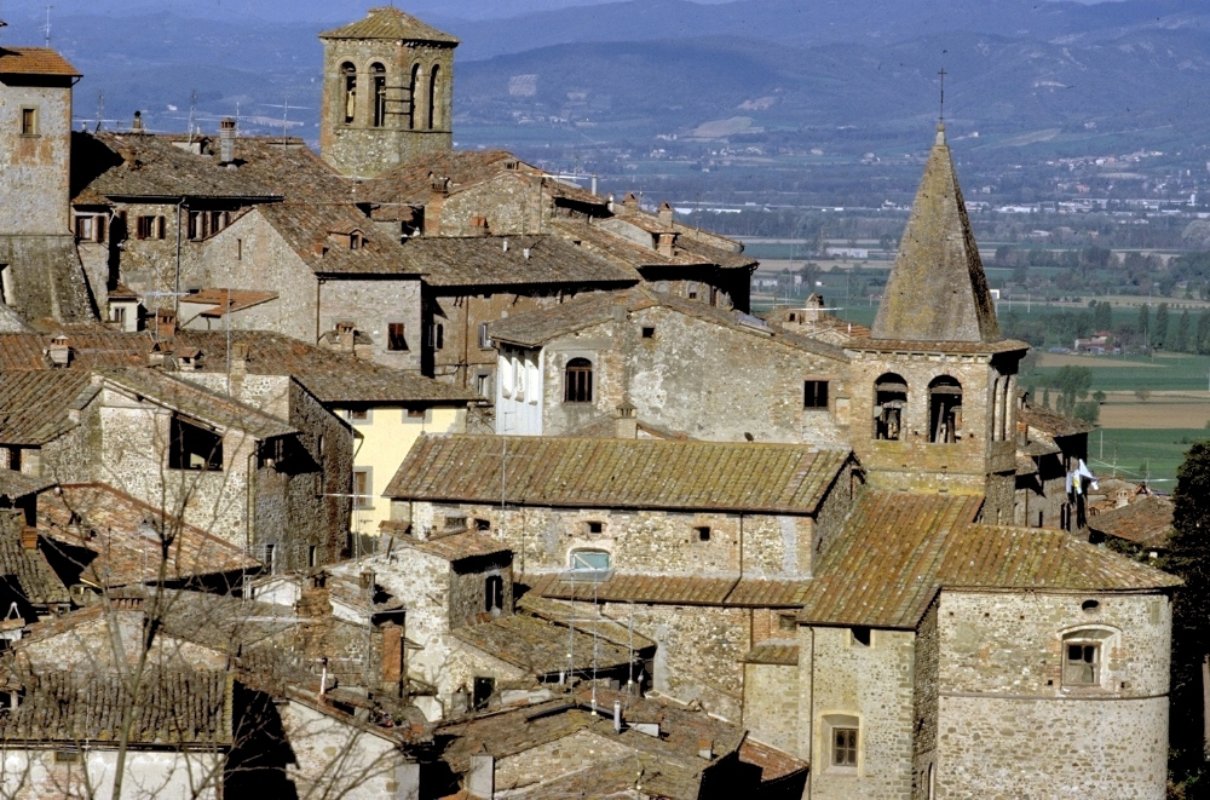 Neighbourhoods, streets and squares
The historic center
The entire town was once a fort that looks over the entire Valtiberina
The origins of the city of Anghiari date back to the eleventh century when the monks of the Camaldolese order, largely responsible for the economic and artistic development of the area, came together to give shape to the town. The mighty monastery of Saint Bartholomew, transformed by the Perugians into a building of defense was the first structure to be erected along with the Church of the abbey, a site of Christian worship.

The walls surrounding the town, whose construction date to the mid twelfth century, remain for the most part intact. There are three entrance gates to the city situated along the walls: Sant'Angelo, San Martino and Fiorentina. The city walls are grafted with characteristic elements representative of the site: the apse of the church of Saint Augustan and the bastion of the Vicar. The ancient piazza of the hamlet, known today as piazza Mameli, is one of the main centers of town.

Testimony to Anghiari's artistic past are the two principal museums of the town, Palazzo Marzocco and Palazzo Taglieschi. The expansion of the historic center occurred in the fourteenth century, when the noble family Tarlati issued the construction of a long pathway which leads to Sansepolcro and the Loggia of the fountains, located beneath the Piazza of Mercatale, known today as Piazza Baldaccio.

An interesting visit outside the city walls is the Corsi Palace, located just beyond the Girolamo Maggi Gallery. It was built during 1777 and 1794 by Benedetto Corsi. The Public Library and Archives, the votive chapel and the Theater are part of the larger complex of the Corsi Palace.
Anghiari
A medieval walled town immersed in the splendid landscape of the Tiber Valley
"Anghiari is a place that reveals its own enchantment only by degrees, and even then, only to the traveller who wants to explore and use their own eyes", wrote Harold Donaldson Eberlein, crossing the Upper Tiber Valley in 1929. Nothing could be truer, because Anghiari, like the rest of Tuscany, is a place to discover. ...
Morekeyboard_backspace
You might also be interested in