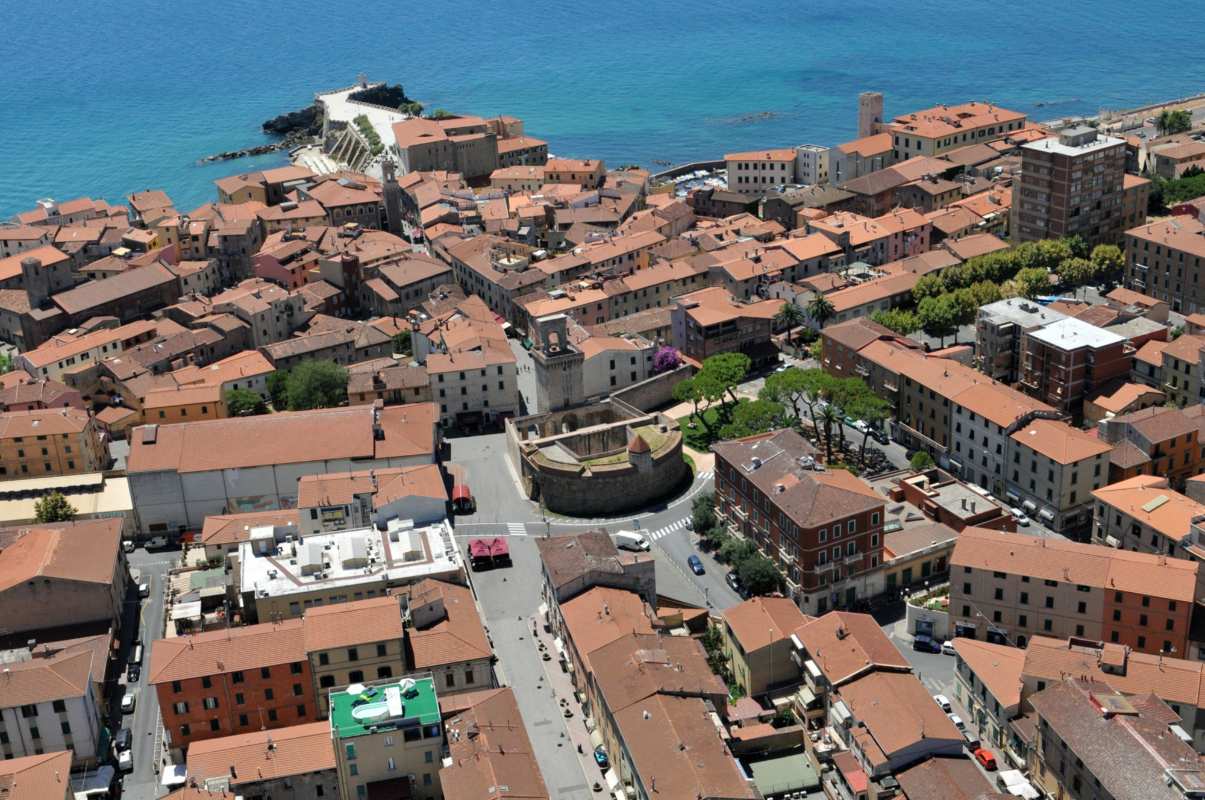 Hamlets, districts and squares
The historic center of Piombino
Known in ancient times as the port of Falesia, Piombino has a wonderful view on the sea
Ancient squares and streets running down to the sea are lined with picturesque restaurants offering excellent fish dishes. Narrow paved streets lead up to an imposing castle - the original part of which dates to the 13th century which also houses interesting finds. The town holds many historic and artistic reminders of its Medieval and Renaissance past. The Medicean Fortress, the Torrione with its Porta a Terra and the Rivellino and the Cittadella are some of the monuments found in the old town, protected by magnificent city walls. The 19th-century Palazzo Nuovo, situated inside a fortified stronghold which was designed with the help of Leonardo da Vinci, houses a museum containing over 2,000 prehistoric, Etruscan and Roman finds from the Val di Cornia parks system.
Among the city's many monuments, medieval streets and districts, the symbol of the city of Piombino is Piazza Bovio , which faces onto the sea. Over the centuries, this square has remained the panoramic terrace of the city, overlooking the Tuscan Arcipelago, and more particularly, Elba Island. Many ships leave from Piombino port, passing by the lighthouse, located in a corner of the square. Very few squares in Italy are comparable to Piazza Bovio because it seems to extend far out into the sea.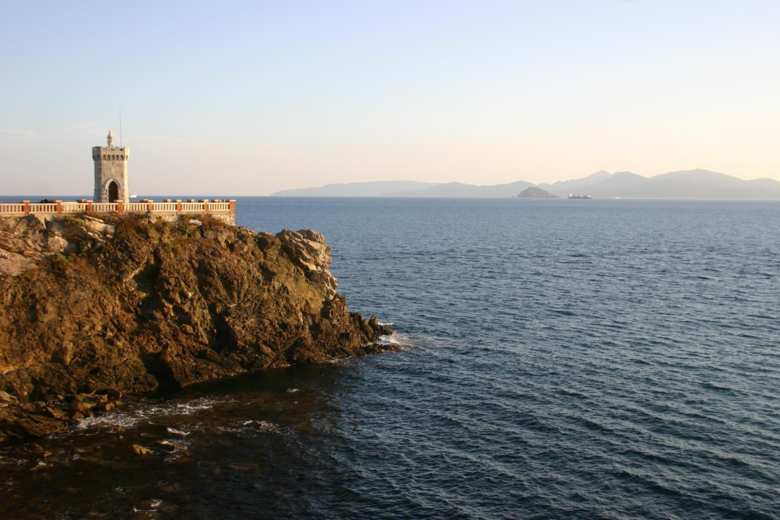 Walking in the opposite direction from the lighthouse, after about 10 steps or so visitors can turn right towards Viale del Popolo, or left towards the marina. When turning left there is a small square, called Piazzetta Grani. Several areas in the historic city centre are being reclaimed by the city administration, like for example, the former Lega Navale building, which is being turned into a museum.
The sea has always been the true protagonist in the history of Piombino, which became an important economical centre in the era of the 'Repubbliche Marinare', when the Republic of Pisa transformed this small town into one of the most important post cities along the Tyrrhenian coast. From this moment on, Piombino continued to grow.
Piombino
From archeology to diving, beaches to natural oases, many ideas for a unique vacation
Nestled on an evocative promontory across from the Tuscan Archipelago, rich in history and dotted with protected landscapes, Piombino is one of the main cities on the Etruscan Coast. Dating back to ancient times, the area's first city developed in the prehistoric period, which is why Piombino conserves a significant number of archeological artefacts. ...
Morekeyboard_backspace