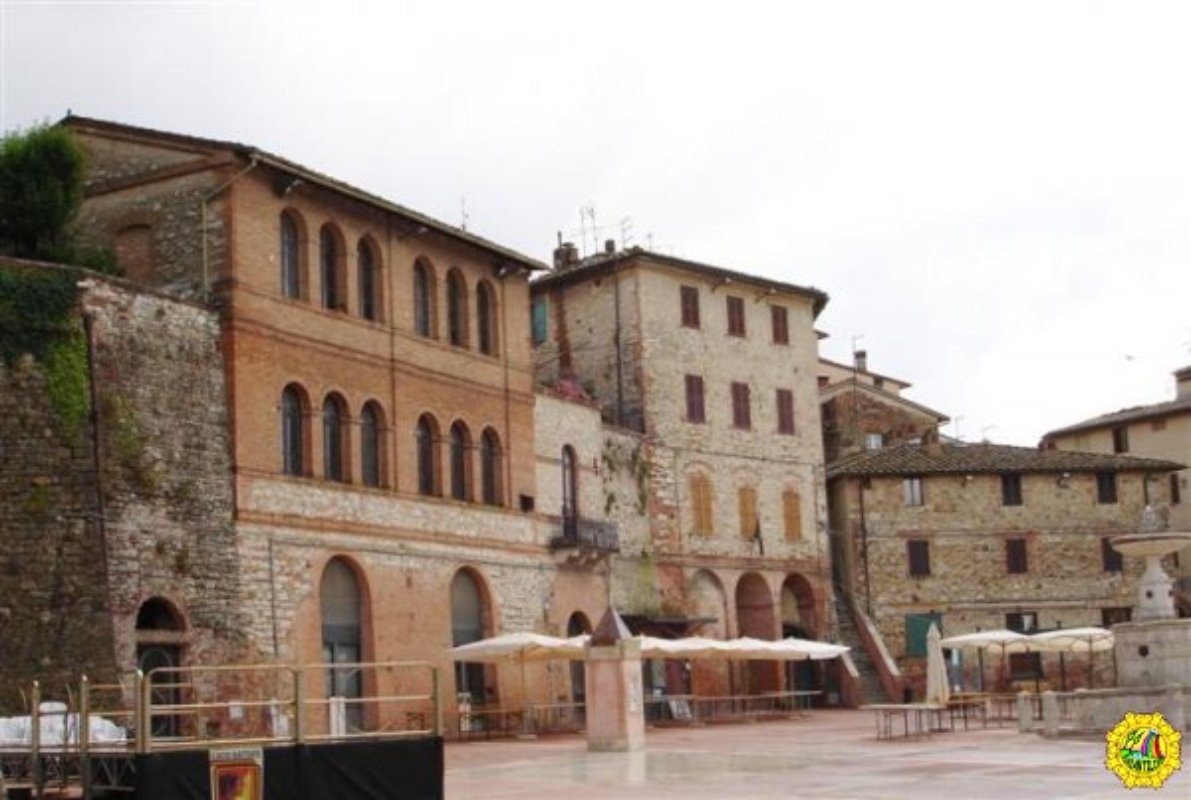 Places of worship
The hamlet of San Gusmè
A village nestled in the Chianti countryside
The name 'San Gusmè' is derived from Saint Cosma, for whom the hamlet's church was dedicated in the year 867. In 1201, this unfortified village had modest dimensions and the surrounding area was amply developed by the Berardegna Abbey. In 1370, following numerous country raids, its inhabitants decided to fortify the village by building a city wall with the help of Siena. Between 1477 and 1479, the village was further fortified. San Gusmè, situated in the south-eastern section of Chianti, still represents a noteworthy example of a fortified hamlet, which has a primarily circular structure, characterized by a wall that is still partly standing.

One can see traces of this wall, whose design was copied into a plan at the end of the XVI century. It was once characterized by rectangular bastions, many of which were part of the hamlet's buildings. Visitors can still see two reconstructed doors which once gave access to the castle. Above the Porta Senese, you'll find a rectangular marble plaque inscribed with the furbelow of Siena placed between two leaves. In 1939, a third door was created—called the Porta Nuova—which opens alongside the Church of Santi Cosma and Damiano. Inside the hamlet, visitors will find the Church of Santi Cosma and Damiano and the Church of the Santissima Annunziata.
Castelnuovo Berardenga
The vast territory is close to the evocative Crete Senesi
Castelnuovo Berardenga is at an altitude of 351m and has a population of approximately 7000 inhabitants. The town takes its name from Count Berardo, a descendant of the Count of Siena Guinigi who governed over the city during the second half of the IX century. His family moved to the country when they lost control of Siena. ...
Morekeyboard_backspace
You might also be interested in