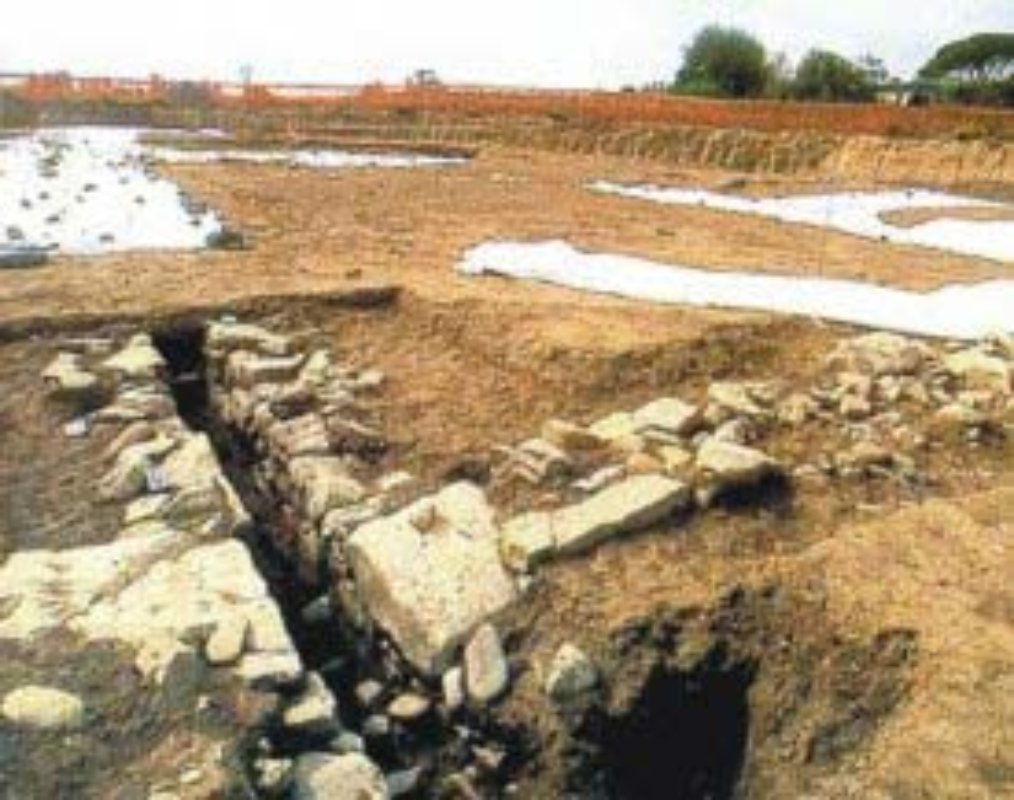 Historical sites
The Gonfienti Archaeological Area
A highly important Etruscan discovery
The archaeological site in Gonfienti, near Prato, bears witness to the presence of Etruscan civilisation in this territory. When the site was uncovered, it ran contrary to three popular beliefs at the time: first, that Florence was the most ancient city as it had been home to a Roman colony, second, that the whole Prato area was uninhabitable marshland between the sixth and fourth centuries BC and third, that Fiesole was the northernmost Etruscan city in Tuscany. This interesting archaeological site consists of a large building around a central courtyard. There is an entrance in the centre and on the sides there are two long rooms. The living quarters are spaced around the central courtyard and the floor is bare swept earth. There is a circular well in the courtyard decorated with concentric rings of cobblestones. There is a water system with an open canal on the southern side of the building which takes the water away from the courtyard. The water then flows into the large perimeter canal which also marks the edge of the property and which is significantly lower than the floor inside the building. The building was covered with tiles and decorated with the carving of a female head framed in a shell.

Apart from the foundations of the building and the bronze artefacts and vases unearthed here, archaeologists have also discovered rocks which women may have used for spinning thread. These are common objects on Etruscan sites. Today, Prato is famous for it textiles industry and the discovery of these tools seems to provide an ancient link to the industry today. The town, which sits on the vast plain at the foot of the Calvana mountains, is unlike other similar towns in that it has a precise and well-ordered layout. Parallel streets lined with buildings intersect each other at regular intervals. The artefacts unearthed here include different kinds of ceramics which were used in the home and which prove the high social and economic level of the people who lived here.

Prato
In the heart of Tuscany, a city of art and prestige
If there is one city that can impress those looking for lesser-known destinations, it's Prato. Considering how the city is presented in the press, visitors will be surprised to discover an elegant and well-preserved historic city centre, as impressive as the most famous Medieval cities dotting Tuscany. ...
Morekeyboard_backspace
You might also be interested in