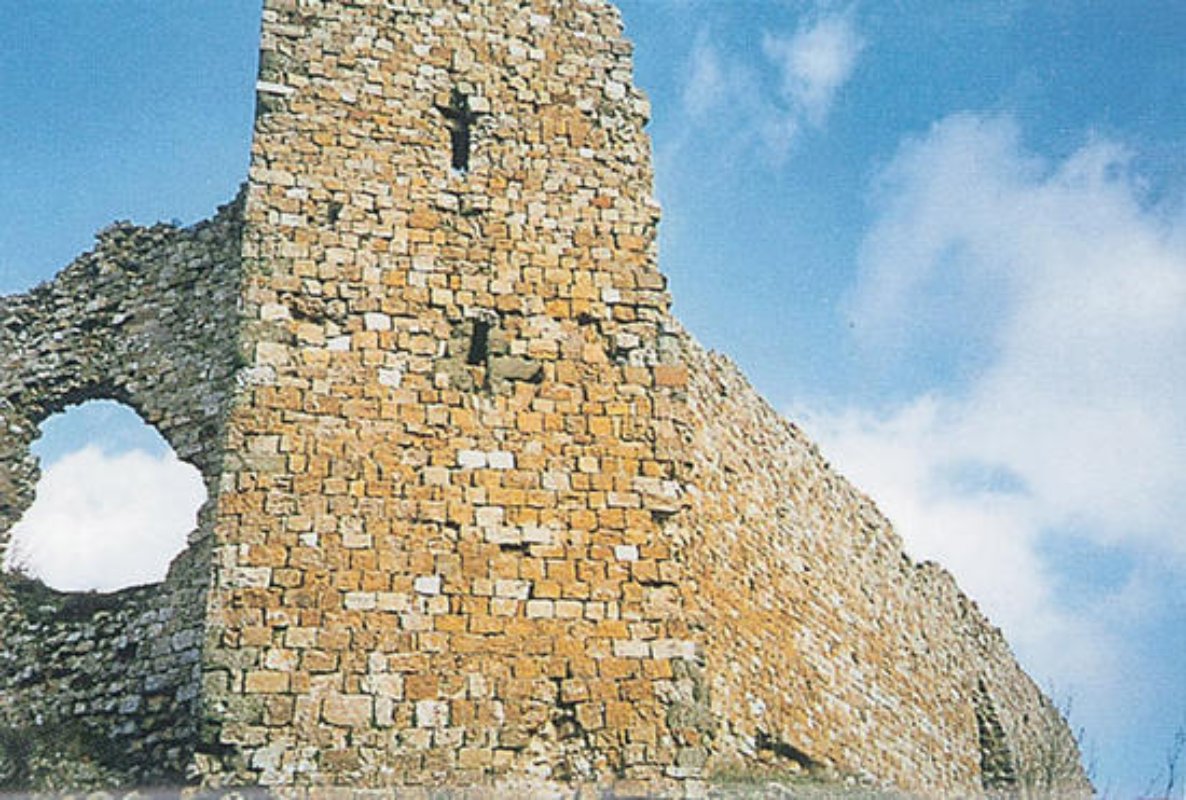 location_cityArchitecture
The Fort of Pietracassia
The Fort of Pietracassia is located on the road that leads from Lajatico to Orciatico, in the Val di Cecina
At 550 meters above sea level, the fort dominates the surrounding territory, including the Era Valley and the Val di Cecina. The fort rests on a large mass of stone, making it impregnable on the north side. It was first attested to in a document dated 1028, in which it was listed in a sales agreement with other castles and forts. In 1115, the fort was purchased by Ugo Pannocchieschi, and in 1202 the territory and the fort was conquered by the Pisans. It remained under Pisan control until 1286, when it was given back to Volterra.
In 1405, the traitor Pietro Gaetani gave the Pietracassia Fort and other castles in the Valdera to the Florentines. At that time, there was a chapel dedicated to San Bartolomeo in the castle. In 1434, Florence destroyed the castles of Pietracassia, Orciatico and Lajatico following a series of revolts by the local peoples. From that moment onward, the Fort would be known solely as a part of the Spedaletto Property.
The fort features a fortified wall with towers at all four corners. The wall extends along the southern side of the fortification complex, and the north side is protected by a cliff, making it impossible to impenetrate from the north. The plan of the fort is square, and at each angle there are watchtowers. There is only one entranceway. Inside the fort, there are rooms where the troops slept and ate.
The fort surveilled the territory from the Pianura Pisana and the Verruca at the north to the Sillana Fort at the south. The Pietracassia Fort is one of the best examples of military architecture in the area from the late Middle Ages. It dates back to the 17th or the 18th-century, and is one of the first barbaric castles in Tuscany.
HOW TO GET THERE
You can reach the Fort of Pietracassia from the SP 14 di Miemo from the 'wild boar path'. It is an asphalted road for several hundreds of meters and then it turns into a dirt road. At a certain point, you will have to stop the car and continue on foot for about two kilometers until you reach the Pietracassia Fort, which is located on a hillside between the Sterza River and the Foscia River.
Lajatico
Immersed in nature, this delightful village is home to the original 'theatre of silence'.
Lajatico, of Latin (castrum ajatici) or Longobard origin, is situated on a hilly spur where the Valle d'Era meets that of the Sterza. Passing from the dominion of the bishop of Volterra to the Republic of Pisa, towards the end of the fourteenth century it came into the possession of the Commune of Florence. ...
Morekeyboard_backspace