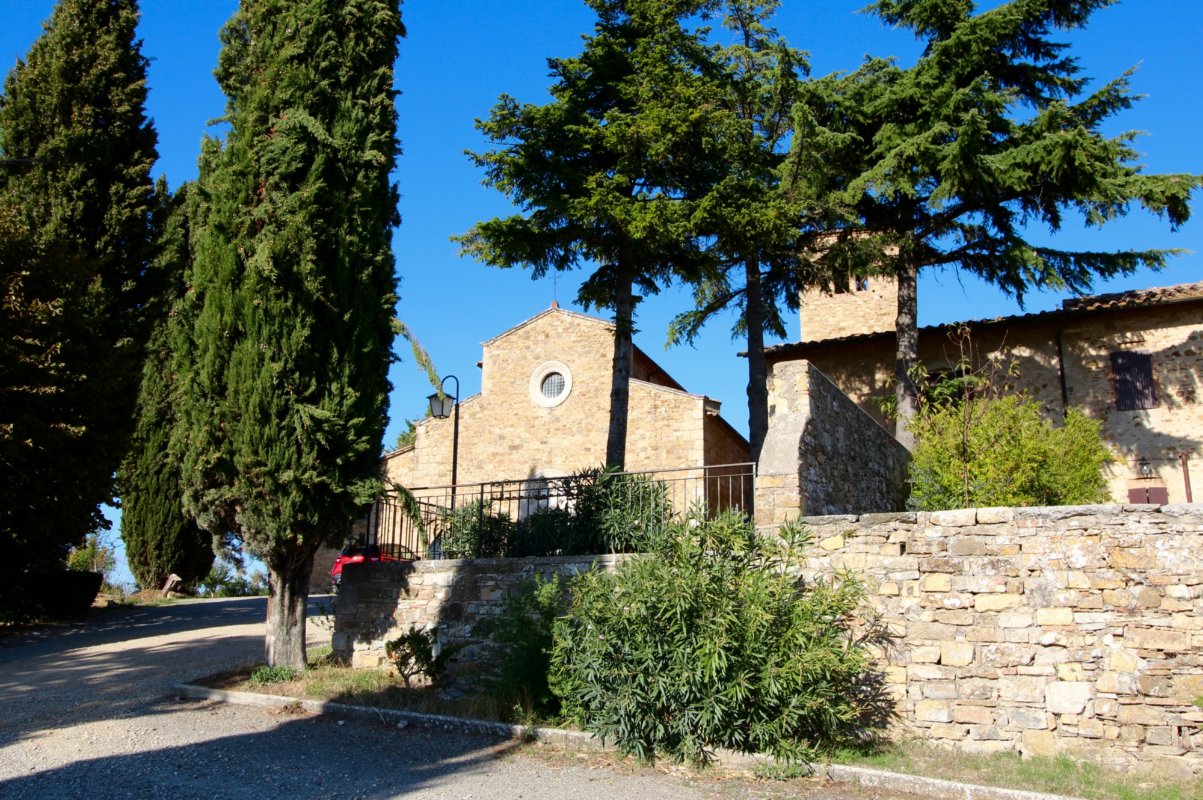 natureNaturalistic attractions
The forest of Sant'Agnese
A nature reserve with an impressive cypress tree woods

This nature reserve spreads across 271 hectares and contains a large cypress tree woods which can be found amidst Siena's Chianti hills, half way between Castellina in Chianti and Poggibonsi.
The cypress tree was imported into Tuscany in ancient times, probably by the Etruscans. In fact, the cypress tree forest in the reserve dates back around one thousand years. Particular natural conditions have led not only to perfect harmony between the forest and the area's ecosystem but also to the trees periodically renewing themselves.
The cypress tree is one of the most recognisable symbols of the Tuscan countryside and it's truly beautiful to see so many of these trees together in the reserve. It's interesting to note that the Sant'Agnese cypress forest was important in ancient times too, although as a source of wood rather than as a place of beauty.
Holm oaks and strawberry trees thrive amongst the cypresses and the ground is covered with typical Mediterranean shrubs.

Particularly stony areas are home to many scrub plants such as lavender which survive a lack of topsoil and are happy amidst the cypress roots. There are also many plant species which are usually found at much higher altitudes.
As the ground becomes less rocky, so the plant species change and pretty white and lilac spring flowers such as broom bloom.
Beneath the cypress in the flatter areas there is drier, grassy land.
Due to the its limited natural resources, the reserve doesn't have a varied fauna and can't boast any rare or important species. However, many creatures do feed and live in the reserve. A lot of birds nest in the tall spires of the cypress trees, for example, and several insects, rodents and mammals such as porcupines and stone martens can be found here.
Castellina in Chianti
Gently rolling hills with Etruscan artefacts worth discovering
Castellina in Chianti, perched on a fragile bed of hills, gladdens the eye with the sweetest of scenery. The town surprises with a number of noble palaces, evolving from the reworking of previous military garrisons, built before by the cohorts of the Guidi counts, who from their homeland of Garfagnana pushed into the heart of Tuscany, seeking to control it through diplomatic means and later ...
Morekeyboard_backspace
You might also be interested in