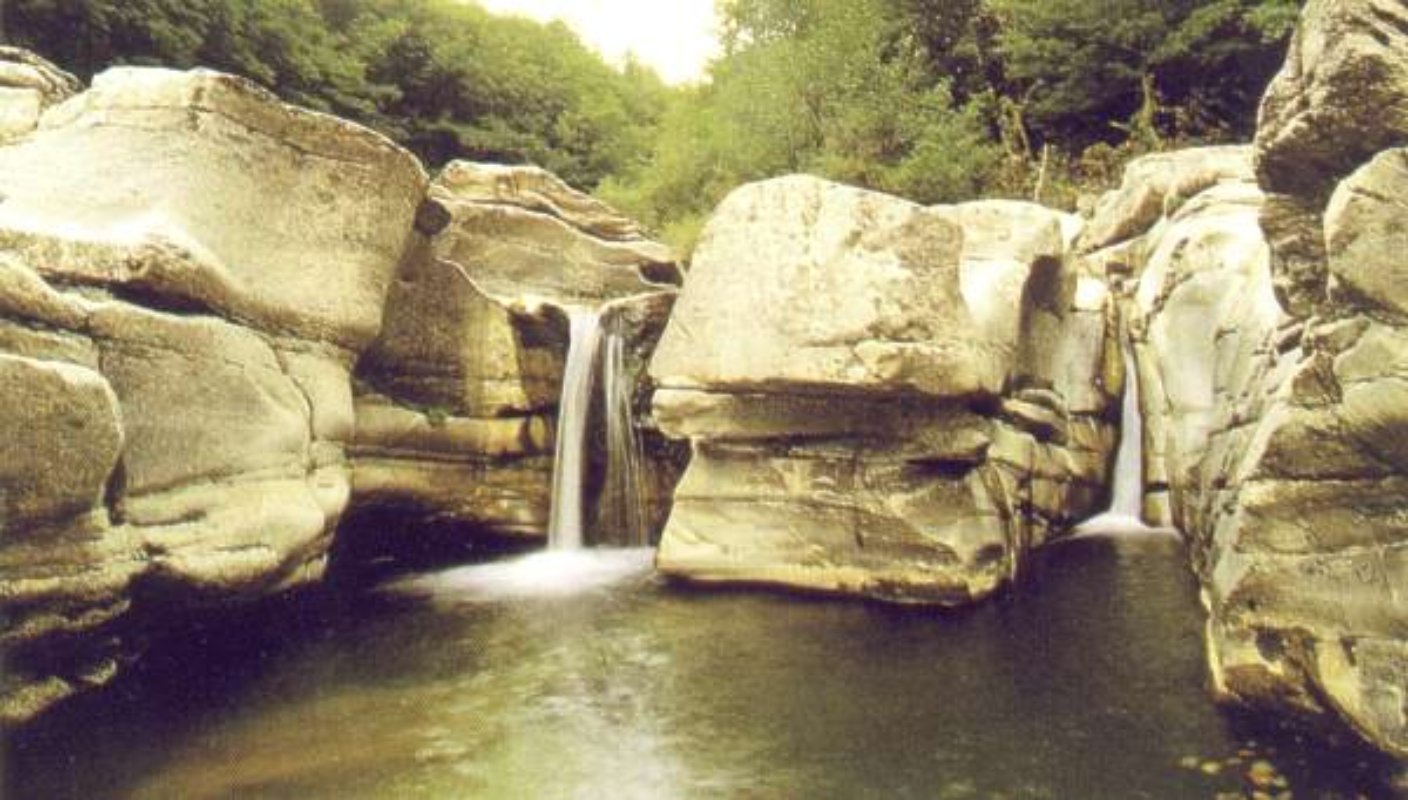 natureNaturalistic attractions
The Farma Valley
The Farma flows between the Provinces of Grosseto and Siena
The Farma River once served as a natural border separating two different ways of life: those who belonged to the mercantile industry and those whose economy was based on forestry and mining. This area has never been densely populated and it preserves many of the characteristics that were well known to the original settlers of Villanoviano and the Etruscans. With the exception of the region surrounding its mines, much of the territory is covered by lush carpino trees, chestnut and oak forests. Interestingly, the river is characterized by a segment that's famous for its rapids called 'Canaloni'.

HISTORY
Throughout the centuries, water has molded the area's volcanic rock, creating many interesting natural vats. Since 1996, the valley has hosted the Val di Farma Natural Reserve which stretches for 1,500 hectares within the municipalities of Roccastrada and Monticiano, along the Siena-Grossetto border.
Though it is characterized primarily by woodsy landscape, at its center you'll find the Belagaio Castle and farm, which is home to a nature reserve dedicated to animal breeding, particularly Maremma horses. Near the Belagaio Castle, not far from the right bank of the river, you'll see a small natural lake known as the 'Stagno della Troscia'.

HOW TO GET THERE
Once you reach Roccastrada, continue toward Torniella. Before arriving at Piloni, turn right and take the 'Belagaio Princincial Road' that leads into the protected area. The area is always open. For information, contact the Forestry Service Administration Office (ex-ASFD) at 0566/40019. In order to visit the castle, visitors will need a specialized guide. Please contact the Forestry Service Administration Office (0566/40019) for reservations.
Roccastrada
The picturesque village is located on a rock platform and boasts breathtaking views of the Maremma countryside
The picturesque town is built on an unusual platform of trachyte rock and boasts panoramic views over the Grosseto plain. It was a feud of the Aldobrandeschi family until the beginning of the 14th century, when it passed under the domain of the Sienese, and then under the Medici. ...
Morekeyboard_backspace
You might also be interested in