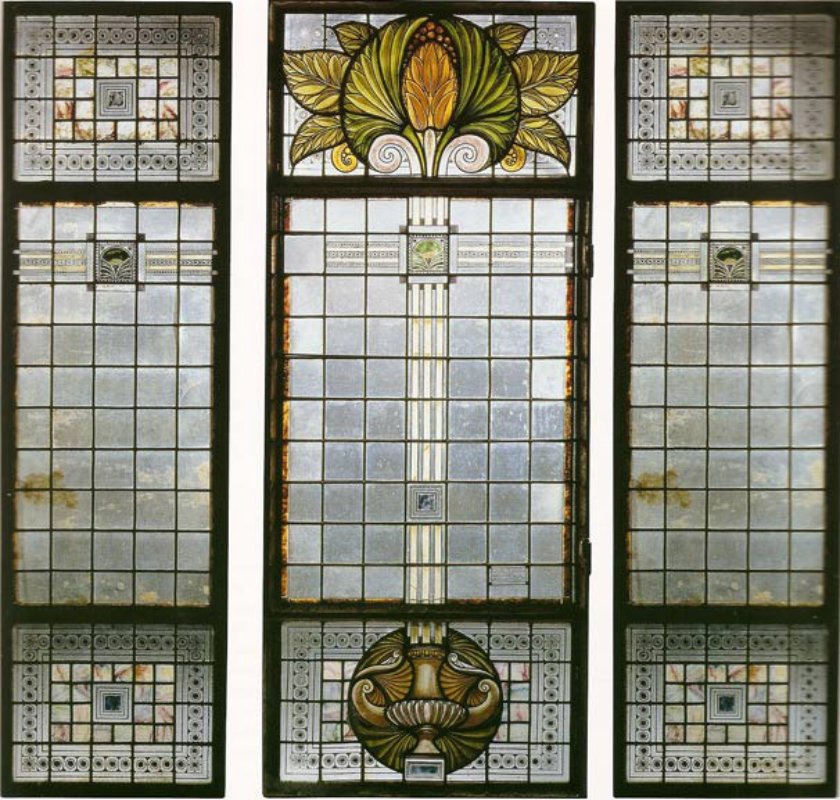 Historical sites
The early years of the Chini kilns at Borgo San Lorenzo
The successes of manufacturing and artistic experiences at the Monumental Cemetery dell'Antella
Galileo Chini after the first international awards, dedicated himself to the production and sale of panels, furnishing accessories and decorations, which established him as one of the most innovative craftsmen in the early twentieth century in the Italian landscape. In 1906, Galileo decided to terminate his relationship with the art of pottery in his native village and open up a new company with his cousins Peter and Chino, thus becoming the art director of the kilns in San Lorenzo, a firm that in over forty years of operation (in 1944 the factory was destroyed by bombing) created quality products in many fields of applied and decorative arts, stained glass, wrought iron, furniture, furnishings and even urban architecture.

The originality of the production of the kilns in Borgo San Lorenzo lies in the ability to blend the artistic tradition of medieval and Renaissance Tuscany with trends suggested by Art Nouveau, arriving at a perfect synthesis between ancient and modern, in which the grace in the drawings, the choice of colors and materials lent to the vessels, flooring, and furniture, a unique charm and elegance. In 1906, Galileo and Leto Chini decorated the chapel of Santa Matilde at the monumental cemetery of Antella in Florence, a structure in which you can find more than sixty works from the Borgo kilns, including stained glass, frescoes, tiles, and flooring tile.
Borgo San Lorenzo
A fascinating town to visit
Borgo San Lorenzo was founded around the court of the Ubaldini family, in a place where an ancient Roman village once stood. Historically, it has always been the most important town in the Mugello area thanks to its strategic position near the two roads that link the valley to Florence: the Faentina Road and the Bolognese Road. ...
Morekeyboard_backspace
You might also be interested in