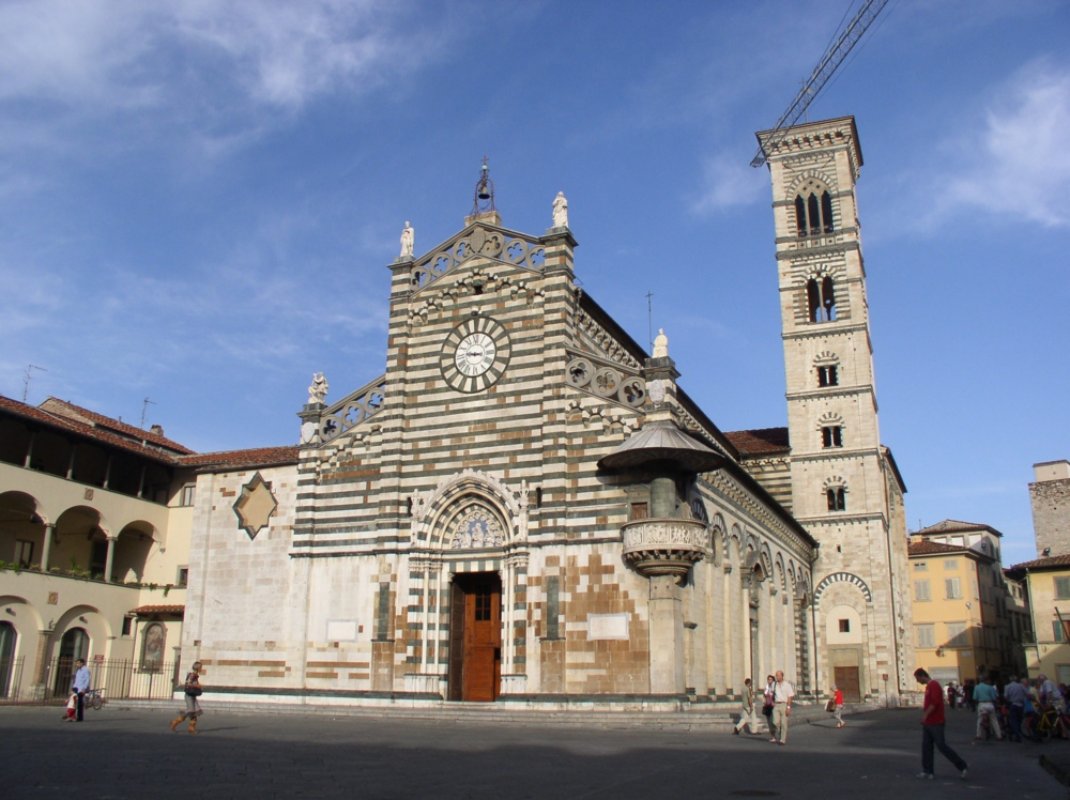 crop_originalArtworks
The Crown of Thorns, by Caravaggio
This precious work of art is on display in Palazzo Alberti in Prato
The Palazzo Alberti Gallery in Prato is home to the Crown of Thorns oil painting by Caravaggio. Jesus is shown in the centre of the painting, surrounded by three men who are holding him down and are tormenting him with sticks which are being used to place the Crown of Thorns on his head. Jesus sits before a monochrome background and is illuminated by an unnatural and violent light which exalts his facial expression and the upper part of his torso, which is uncovered.

The figures present in Caravaggio's paintings seem so real today thanks to the artist's involvement and study of classic art, to which he added a certain Renaissance style that reflected the work of the great maestros of his time. The figures he depicts seem natural and alive. The lighting seems almost theatrical as the figures plunge out of the darkness of the background scene to burst forth from the canvas. The background is always of secondary importance.

Prato
In the heart of Tuscany, a city of art and prestige
If there is one city that can impress those looking for lesser-known destinations, it's Prato. Considering how the city is presented in the press, visitors will be surprised to discover an elegant and well-preserved historic city centre, as impressive as the most famous Medieval cities dotting Tuscany. ...
Morekeyboard_backspace
You might also be interested in