Places of worship
The country church of San Pietro in San Piero a Sieve
Discovering one of the most ancient churches of the Mugello
The country church of San Pietro has been cited in historical documents as far back as the XI century. Built in the heart of the Municipality of San Pietro a Sieve, its current structure was built in the mid XIV century. Inside, you'll still be able to spot various elements pertaining to the original building, even if the majority of it has been rebuilt. The country church has three naves and five Roman arches, upheld by five rectangular pillars that probably substituted its original columns.

You can also see hints of the older structure in the rectangular tribune, built where the apse once stood. On the main altar, there's a wooden cross created by Raffaello da Montelupo. Inside, you'll find an octagonal baptismal font in glazed terracotta made by the School of Giovanni della Robbia. It depicts stories from the life of Saint John the Baptist. In addition, you'll find the Medici coat of arms, evidence that the country church once belonged to the Medici dynasty.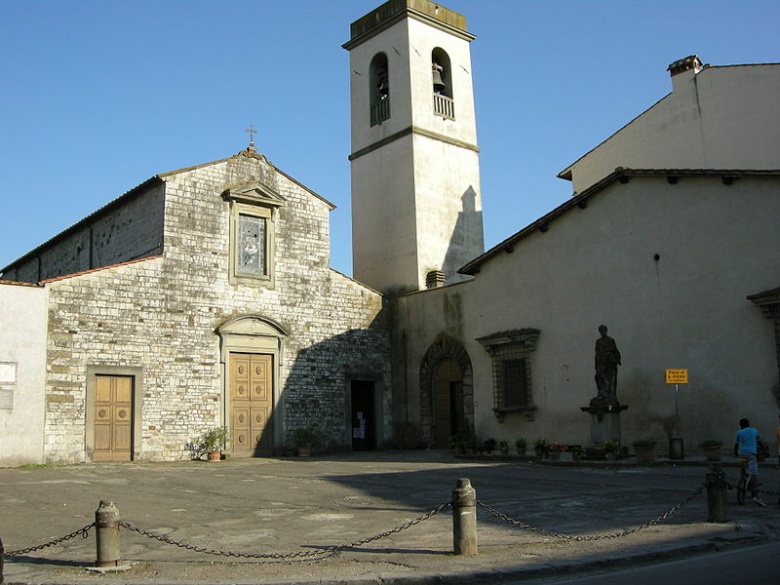 An important figure for this church is Tommaso Poggini. He lived during the XVIII century and died in San Piero a Sieve. He was pastor at the Church of San Cristofano in Florence and later parish priest at the country Church of San Pietro. Thanks to his personality, he became friend of various illustrious figures of his time such as the Grand Duke of Tuscany, Pietro Leopoldo and Pope Benedict XIV who urged him to manage the church in the Mugello.
San Piero a Sieve
The ancient village of San Piero a Sieve was developed around the ancient parish of St. Peter from the XI century
This town's most splendorous period corresponds to the Medici domination of this terrain: in fact, the construction of the stupendous villas that are to be found scattered throughout the Mugello territory, are owed to this family. ...
Morekeyboard_backspace
You might also be interested in