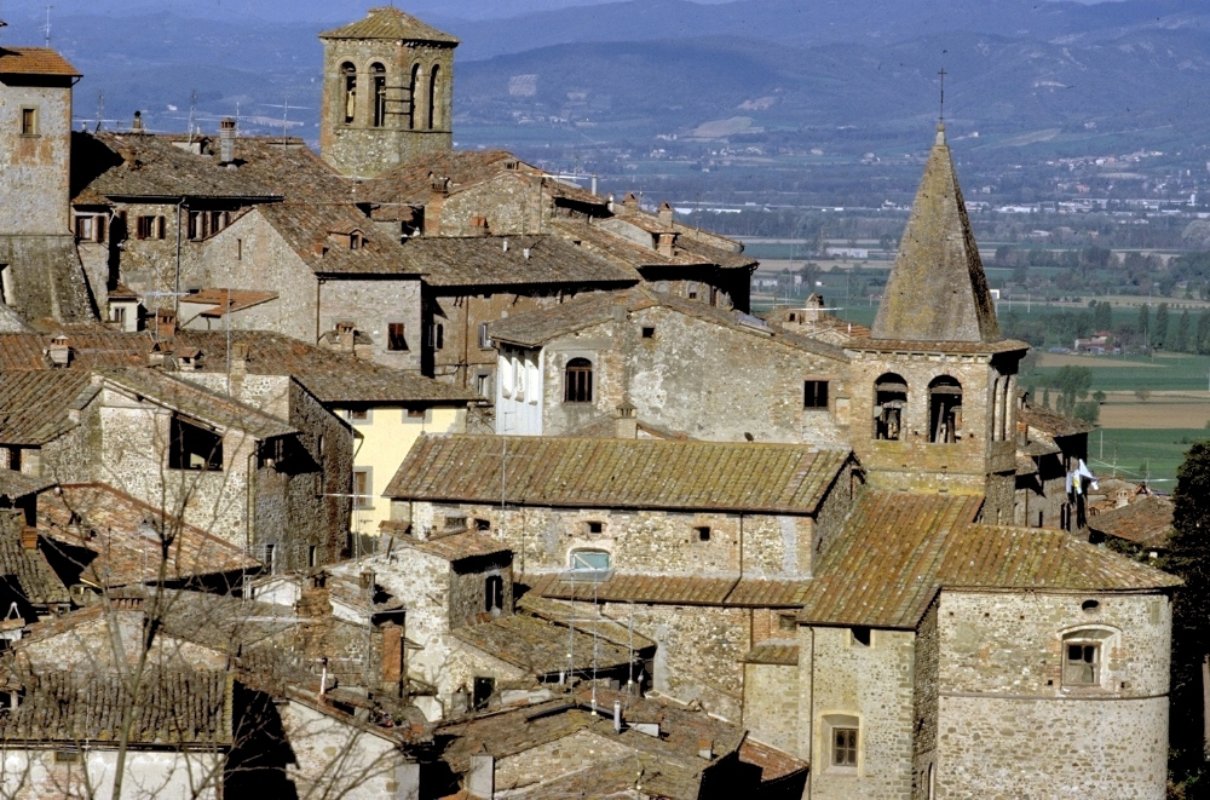 Places of worship
The convent della Croce
A building with a long and rich religious history
One of the most religious sites near Anghiari is Borgo la Croce, a long tract which connects the town with Sansepolcro. Its name comes from the fact that in 1224, San Francesco passed through here on his way to Assisi from La Verna and placed a humble cross made from branches on this site. San Francesco was a religious Catholic man who abandoned power and wealth to live in poverty, spreading the principles of the wandering religious order which he founded.
A chapel was built where this simple cross had been laid. Slowly, a town grew up around the chapel. When the saint died, so many monks came to the area that a kind of religious hostel was set up. The enormous devotion to San Francesco took form and the hostel was converted into a convent for the nuns of Santa Chiara. Work to convert the hostel took place between 1499 and 1534. The construction has an elegant façade with arches resting on Doric columns. Inside, there are frescoes by Florentine artists and a sepulchre by the historian, Lorenzo Taglieschi. It is thanks to Taglieschi that much of the history of Anghiari was recorded and so is known today.
Anghiari
A striking medieval town nestled in the quietude of the Tiber Valley
Anghiari is a striking medieval town hugging the slopes of the Sovara torrent and the Tiber Valley. Its name is famous for a 1440 battle, fought on the plain in front of the town and depicted by Leonardo da Vinci in a legendary fresco lost somewhere in Florence's Hall of the 500 in the Palazzo Vecchio. ...
Morekeyboard_backspace
You might also be interested in