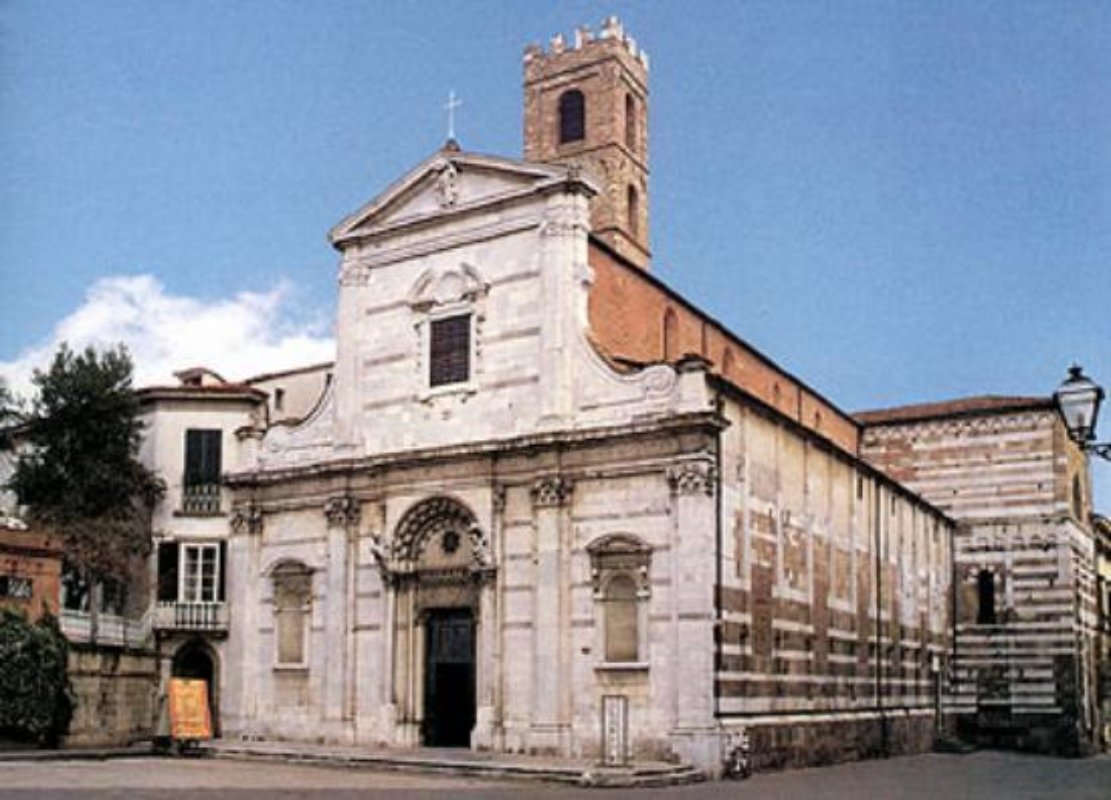 Places of worship
The church of SS.Giovanni e Reparata
One of Lucca's finest spiritual buildings
Located in the southern part of an ancient Roman town, the church of SS. Giovanni and Reparata is mentioned for the first time in 754 in the will of Bishop Valprando. This basilica, with three aisles and a transept, is covered by a wooden ceiling. A large part of the interior is covered with plaster and painted to imitate stone. The façade is in white limestone, while the rest of the building consists mainly of sandstone or brickwork. Its transept, almost entirely made of bricks, communicates directly with the large baptistery; the latter has a square plan. The area occupied by church and baptistery has recently been object of an excavation campaign that has brought to light remains of early Christian buildings; the site can now be visited.

The church of SS. Giovanni and Reparata was formerly the cathedral of Lucca. This Romanesque structure was built in successive phases during the second half of the XII century, in an area that has been densely populated since ancient times. The three aisles are divided by columns with composite capitals, many of which are simply reused Roman capitals. The bell tower, with brick and stone masonry, is placed at the junction between the transept and the aisles.

At the end of the XIV century, the baptistery was covered with a groined dome. However, the building's most important changes were made in the XVI century when the narrow Medieval windows were replaced by more modern ones; the façade was raised and a lacunar ceiling was added. The late XVII century saw the addition of a Baroque chapel, dedicated to Sant'Ignazio, which is on the north side of the building. Between 1840 and 1870, the church became a local mausoleum: tombs of important personalities and memorial tombstones were placed here.
Source:luccapro.sns.it
Torre del Lago Puccini
Sunny beaches, fresh pine groves, ever-calm sea: paradise itself
In addition to the original epithet Torre del Lago, named after an age-old guard tower built between the 15th and 16th centuries on the western shore of the lake, Puccini was added recently, in tribute to the great composer, who loved the landscape that sparked his creative genius so much that he never had any desire to leave the place. ...
Morekeyboard_backspace
You might also be interested in