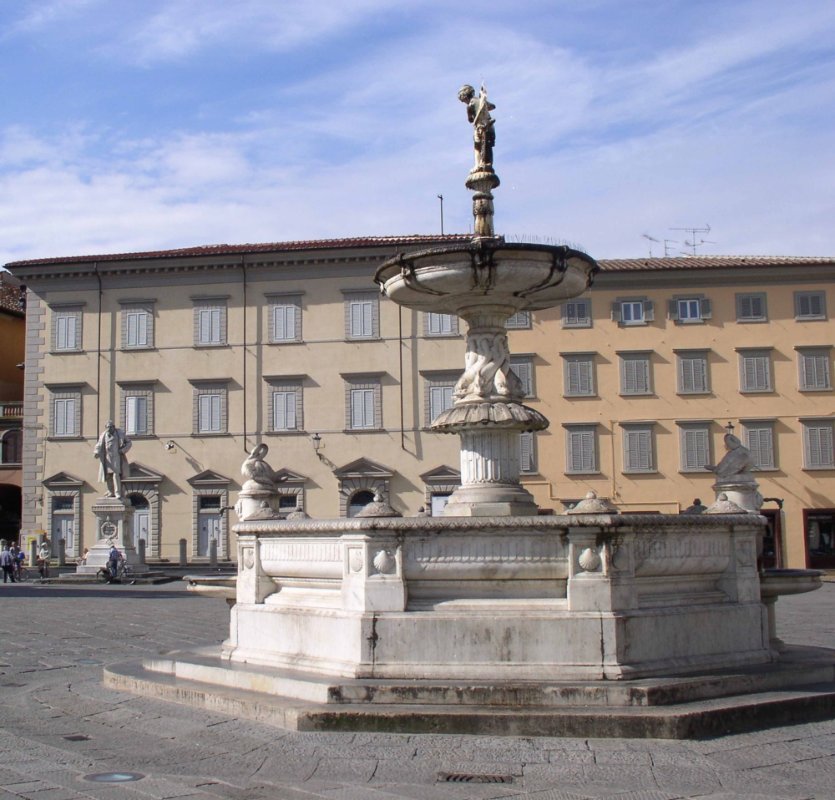 Places of worship
The Church and Seminary of San Fabiano
Historic seminary open to visitors
(Source: Prato Tourist Information Office)

The Bishop's Seminary is located in the ancient Badia di San Fabiano (circa 1082), place of welcoming for pilgrims and the sick, was connected to the Capitol in 1516 and then given to the Franciscan minors in 1726. In 1783, the minors were transferred to San Domenico and the convent was occupied by the Seminary (founded by the Gherardi Bishop in 1682). The former convent building still has the features from 1726 additions, perhaps by Pier Simone Vannetti and is formed around a courtyard. Inside are artworks from the 16th to 18th centuries, including a Rosi canvas in the refractory and a painting depicting Franciscan saints by Michele delle Colombe (circa 1580).

The library, created to support the theological and humanistic studies of the seminary students, has been enriched over the years through donations. Today, it is open to outside scholars as well. Also accessible by a back courtyard, the church of San Fabiano has an "alberese" facade and a two-tone door. The terracotta bell-tower, topped by an octagonal pyramid, was built around 1510. A portion of the original interior is still visible—three naves separated by columned arches (heavily redecorated by the neo-Romantic Adelio Colzi; fragments of mosaics from the 11th century depicting mythical animals, panthers and crosses, adorn the walls; in front of the 18th century choral box is a beautiful wooden crucifix from the 16th century.

Prato
In the heart of Tuscany, a city of art and prestige
If there is one city that can impress those looking for lesser-known destinations, it's Prato. Considering how the city is presented in the press, visitors will be surprised to discover an elegant and well-preserved historic city centre, as impressive as the most famous Medieval cities dotting Tuscany. ...
Morekeyboard_backspace
You might also be interested in