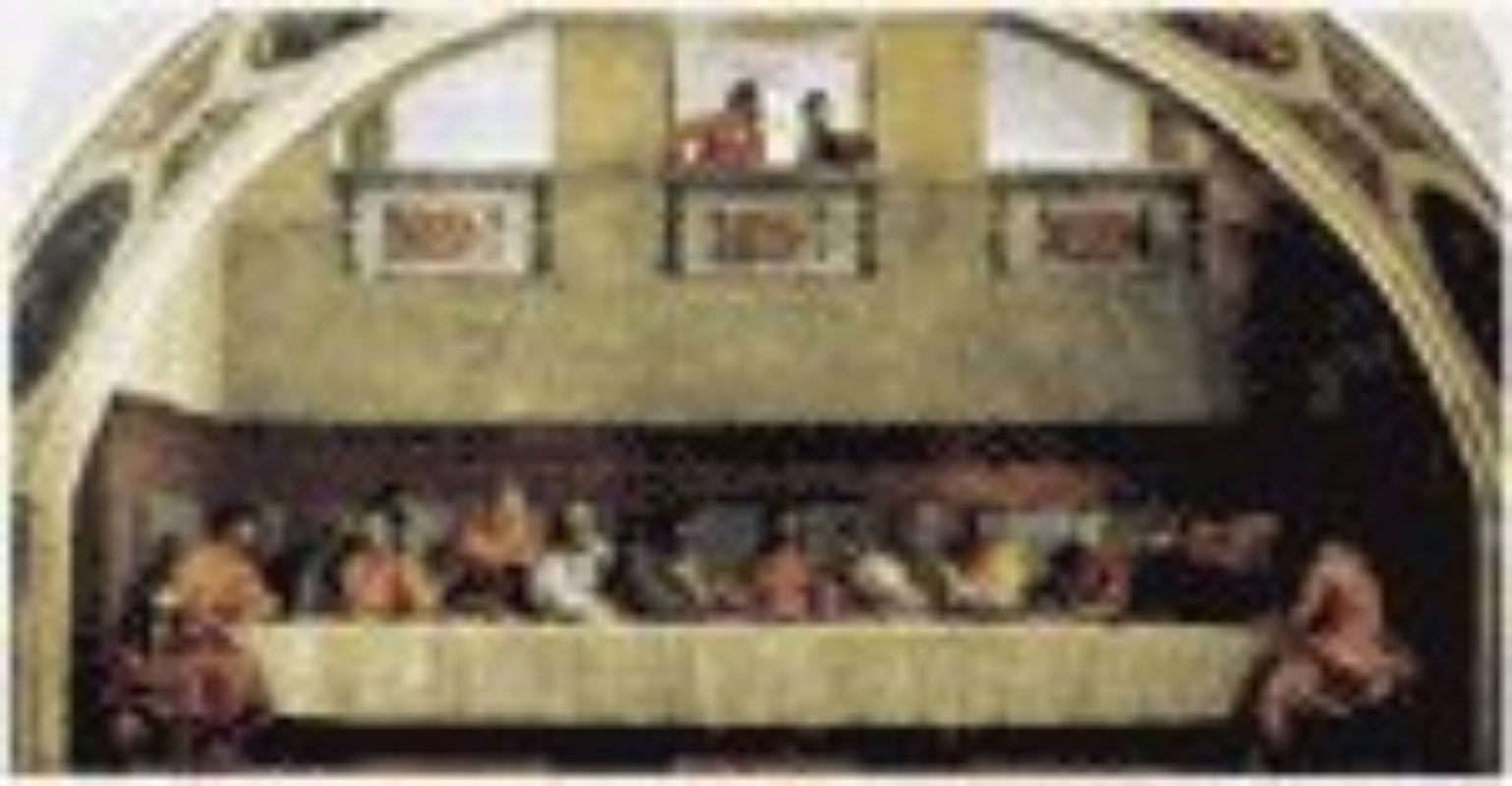 location_cityHistorical Buildings
The Cenacolo di San Salvi
So-called for the important fresco of the same subject in the refectory
Originally the refectory of the Vallombrosian abbey of San Salvi, the Cenacolo dates to the early 16th century. Frescoed by Andrea del Sarto between 1511 and 1527, it was used by the cloistered nuns of Beata Umiltà until the early 19th century. Following the suppression of religious orders during the 19th century, it became the property of the state and was turned into a storehouse.
The interior has conserved the imposing 16th century appearance of the original rooms of the convent: the old refectory kitchen, the washroom with the great 16th-century fireplace and the lavabo by Benedetto da Rovezzano. Also by Benedetto da Rovezzano are the marble fragments of the funerary monument of San Giovanni Gualberto, founder of the Vallombrosan order.

The refectory contains the outstanding fresco by Andrea del Sarto depicting the Last Supper, considered the painter's masterpiece and carried out around 1520. The Cenacolo also houses a collection of panels and altarpieces from the Florentine school, many of which originated from suppressed Florentine churches and monasteries. Also by Andrea del Sarto the Annunciation, Pietà and Noli me tangere.

Works by contemporaries and followers of Andrea del Sarto include the Madonna and Child by Giuliano Bugiardini, the San Zanobi Reviving a Child and the Translation of the body of San Zanobi by Ridolfo del Ghirlandaio; the Adoration of the Shepherds, Sacred Conversation and Noli me tangere by Franciabigio; and the Madonna and Child with the Young St John by Pontormo.

Cenacolo di San Salvi
Via di San Salvi 16 - Firenze
Ph: 055 2388603


For advanced reservations: Firenze Musei, Tel. 055 294883, costs € 3,00 per person (€ 4,00 per/for Galleria Uffizi or/and Accademia); School groups: Tel. 055  290112. On-line ticket sales: www.firenzemusei.it.
Florence
An astonishing city of art, fashion and tradition
If you are visiting Tuscany you cannot miss Florence. The Renaissance city is a treasure trove of art with an astonishing contemporary vibe. Beyond the extraordinary artistic heritage, a testimony to its centuries of civilization, the best way to enjoy Florence is to stroll along the riverside avenues at sunset, or to get lost among the city's myriad alleyways of the bohemian Oltrarno or the ...
Morekeyboard_backspace
You might also be interested in