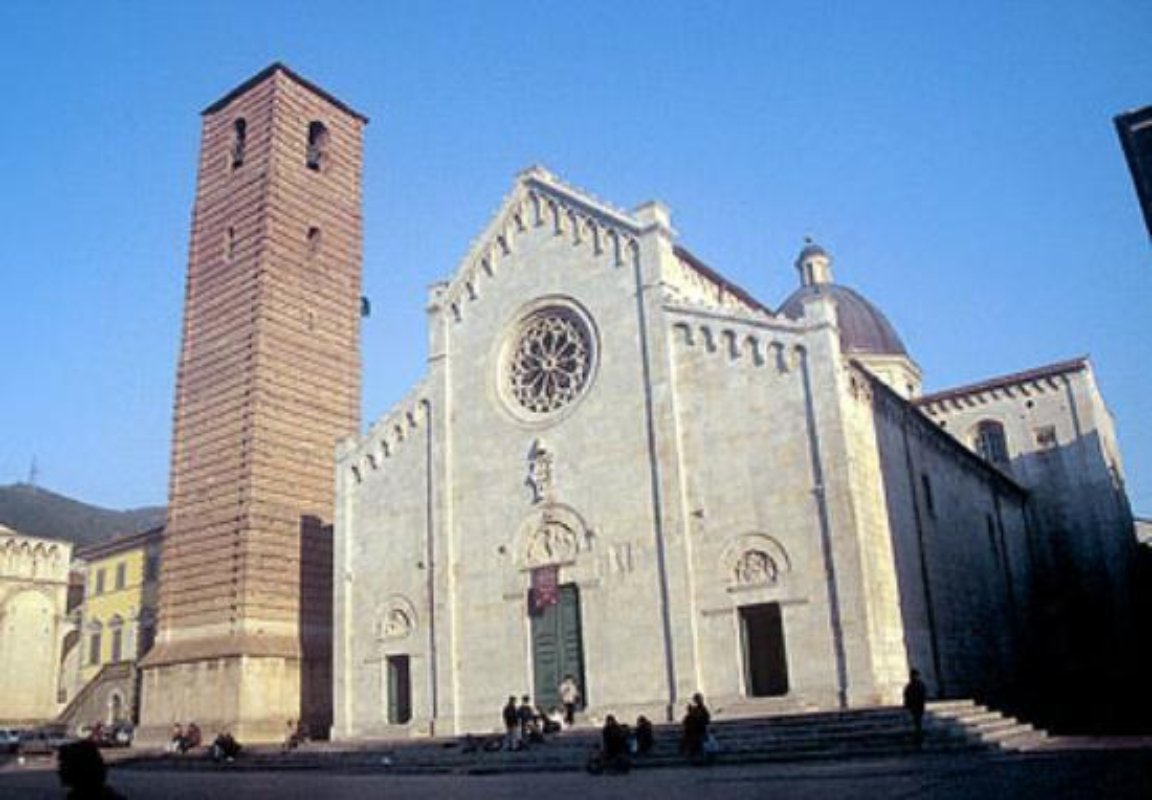 location_cityArchitecture
The Cathedral of San Martino
Pietrasanta's jewel
A church dedicated to San Martino is registered in the cadastral survey of 1260 under the ecclesiastical jurisdiction of the parish of SS. Giovanni e Felicita. The church of San Martino is the cathedral of Pietrasanta; it faces the long square in front of the monumental church and convent of Sant'Agostino. Built immediately after the foundation of Pietrasanta by the Lucchese in 1255, the cathedral preserves much of its XIV century Gothic outline; inside there are precious XV and XVI century sculpted decorations. In particular, you'll find the noteworthy works of Lorenzo and Stagio Stagi.
The oldest part of the cathedral of Pietrasanta is located on the north side and in the left transept; it is probably made from the remains of the church built around the middle of the XIII century. At that time, the church had a Latin cross plan with three aisles, a transept and a semicircular apse. At the beginning of the XIV century, in Castruccio Castracani's time, the church was entirely rebuilt. The inscription on the architrave of the side portal allows us to date the construction of the facade, the south side and the transept; they are thought to be built in 1330. It is unclear where the bell tower stood during this period, since nothing has remained of it.
It is probable that the present-day building dates back to the fifteenth-sixteenth centuries: in 1453, the first octagonal dome at the junction between nave and transept was completed. In the first decades of the seventeenth century, important modifications were made on the dome. At this time, its southern windows were replaced with larger quadrangular openings. Finally, in the XIX century, two side chapels were added.
Source: luccapro.sns.it
Pietrasanta
Land of artists and marble workers between the Apuan Alps and the sea
This appealing little town is rich in cultured and elite tourism. Pietrasanta is also known as the "little Athens" of the Versilia region thanks to the high concentration of artists that decided to put down roots there. The town also has a long standing tradition of expert marble workers, and the surrounding Apuan Alps remind us of this tradition. ...
Morekeyboard_backspace