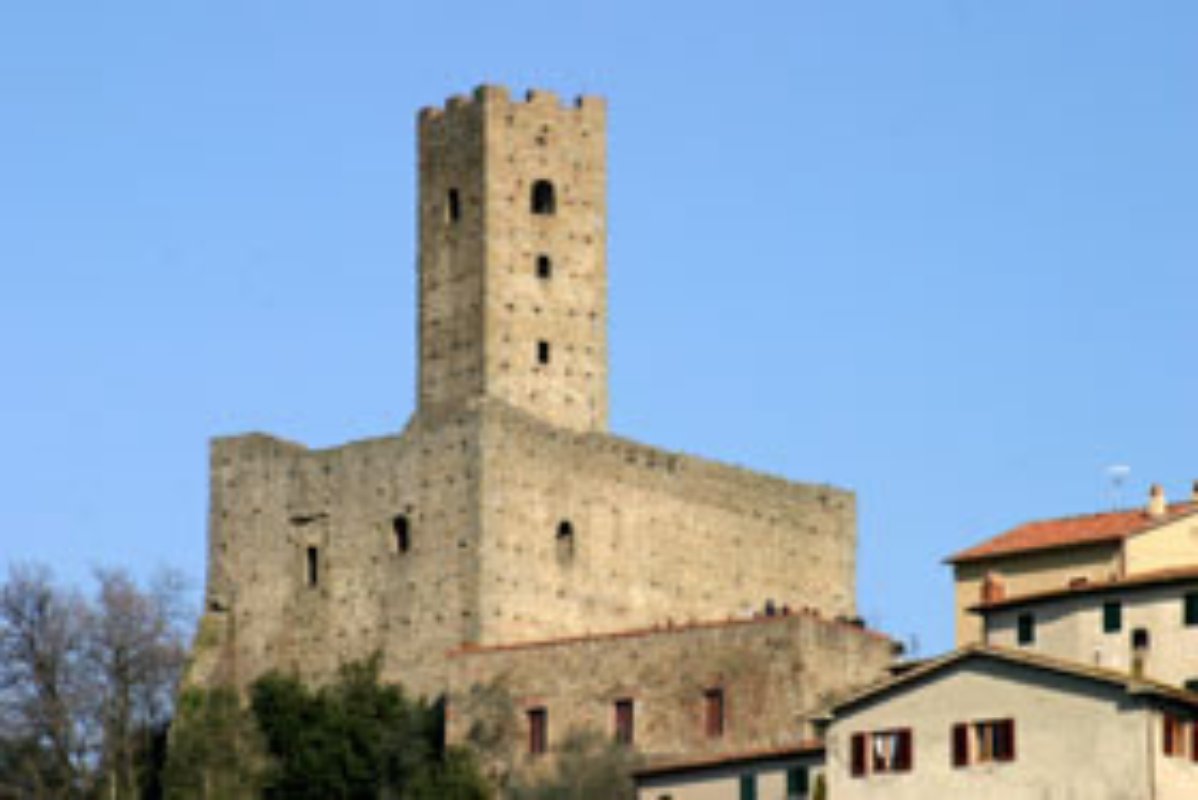 location_cityHistorical Buildings
The Castle of Larciano
A unique gathering of archaeological findings kept at the imposing castle
The Castle of Larciano brings together a whole series of interventions realised between the XI and the XII centuries.
It is possible to read in its structure typical elements of communal-times fortifications: the perimeter walls that surround the church and the other buildings, a safe place for the surrounding populations, the palazzo and the tower, the keep: last shelter in case of surrender of the structures and defence mechanisms, both inside the fort, whose irregular plan is linked to the conformation of the hill and the presence of pre-existing elements.
The tower allows a privileged viewpoint over the entire territory, after having climbed an easy, internal staircase. Such a viewpoint was of extreme importance in the past to control the movements in the area and to communicate with the other hilltop fortifications, and therefore create an efficient defence system.
Furthermore, since 1975 the fort has held the Town Museum where it is possible to find archaeological remains both of local and national origins, such as kitchen ceramics, metal objects, polychrome majolica, bricks and floor portions, incineration tombs: all materials that are datable from Prehistory to modern times.
The reconstruction of a tomb documents the Roman age well. The museum has a significant didactic section that is useful for reconstructing images of past life through objects of day-to-day use.
Larciano
A journey back in time to villages with a medieval atmosphere
The territory around Larciano extends to the slopes of Montalbano and is a collection of small pearls: the villages of San Rocco, Castelmartini, Cecina and Larciano Castello. Larciano Alto still conserves its typically medieval aspect, nestled between 13th-century defense walls. ...
Morekeyboard_backspace
You might also be interested in