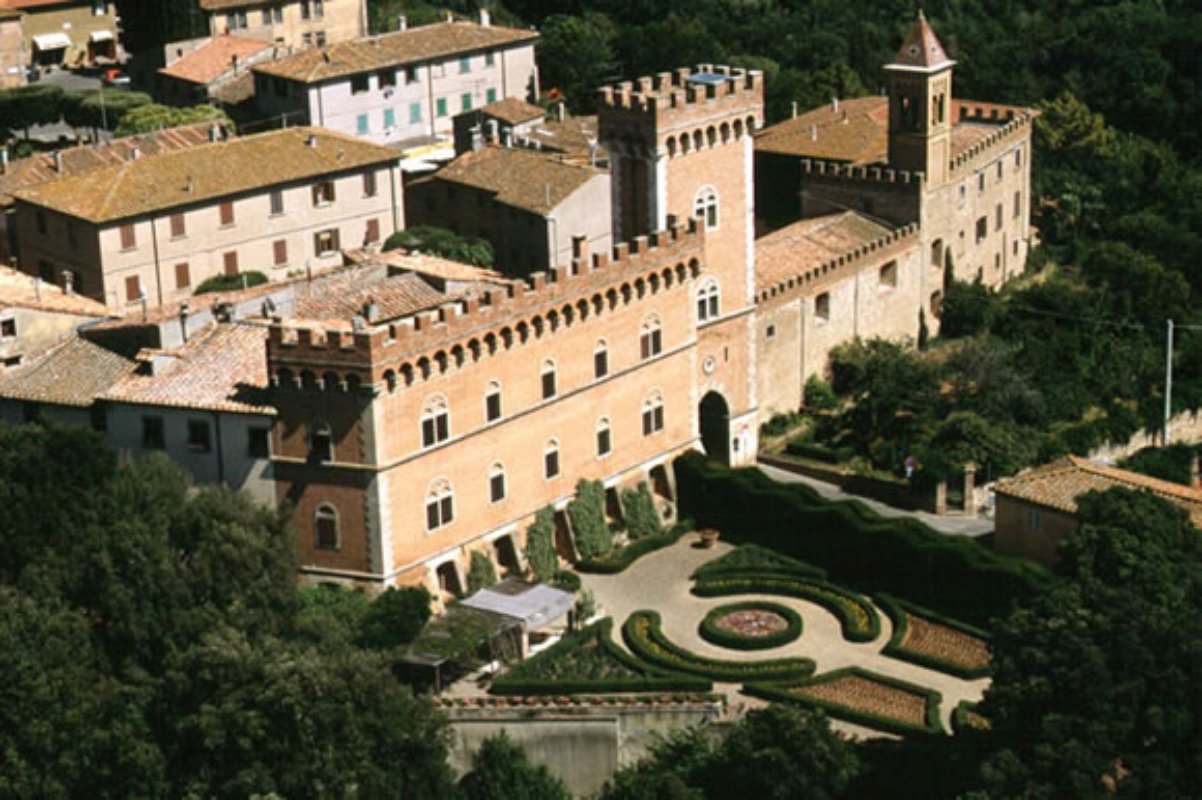 Monuments
The Castle of the Gherardesca
A historic symbol of Castagneto Carducci
At the summit of heights of Castagneto Carducci rises the Castle of the Gherardesca, recorded on this site since 1000 CE, and enclosed within the walls that surround the town and the church. At the end of a long and well-known boulevard of cypresses, immortalized in the poetry of Giosuè Carducci, the imposing building of red brick stands out. The complex was built over several years: the castle dates to the 16th century; the church has medieval origins, though the bell tower was built in the 19th century. The entrance to the castle corresponds with the entrance to the town: a steeply arched gate with floral decorations and the coats-of-arms of important local families.
The fortress is only open to the public once a year, for the feast day of the patron saint on July 16. It has three stories: the upper floors were dedicated to living quarters, but the ground floor offers access to the private chapel of the Church of San Lorenzo. The west side has a large garden rich in flora and a staircase offers access to a terrace which offers an excellent view of the surrounding countryside.
Castagneto Carducci
ROLLING HILLS CRISSCROSSED BY THE WINE ROAD, SHADED PINE FORESTS AND BEACHES BRUSHED BY A CRYSTAL-CLEAR SEA
At the heart of Etruscan Coast, Castagneto Carducci attracts visitors for the beauty of its landscape and the variety of cultural and eno-gastronomic offerings. In Castagneto Carducci, history is alive in the medieval villages, where you can pass a pleasant afternoon basking in the top-quality hospitality offered by the numerous agriturismi, hotels and campsites in the area. ...
Morekeyboard_backspace
You might also be interested in