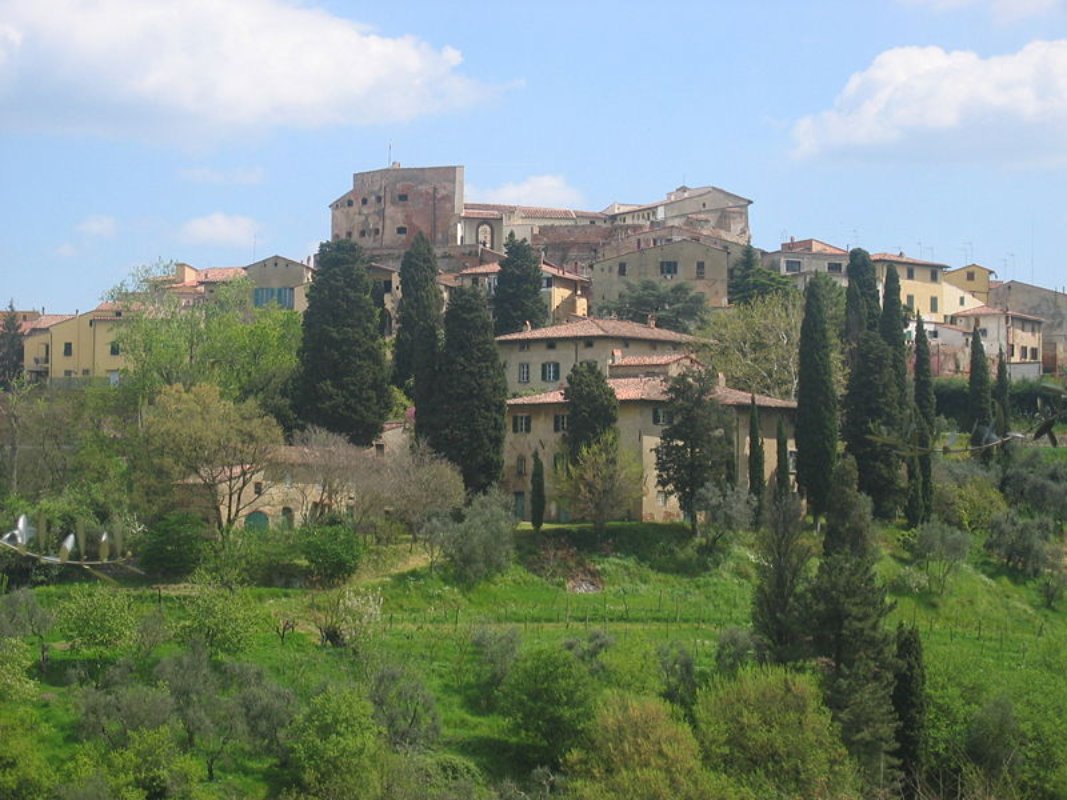 location_cityHistorical Buildings
The Castle of Lari
Protected by a majestic wall, the Castle was used as a prison through World War II
The Castle of Lari is easily recognizable thanks to its unmistakeable circular plan with a double ring of walls. At the center rises what remains of the ancient building – a steeply sloped and imposingly large foundation. It is unknown when the original nucleus of the castle was constructed, though it is easy to imagine a date at the height of the Middle Ages when Lari was on one of the primary routes used by the Longobard dukes in their offensive across Tuscany and towards central Italy.
The fortress is reached via a 95-step ramp; half-way up is a cistern which was built in 1448 and boasts the coats-of-arms of the Pitti and Scali families, vicars of Lari. The structure which can be seen today is from the first half of the 17th century. The plaza, enclosed with high, steeply sloped, brick walls, is the site of the Palazzo Pretorio. The façade is covered with the numerous coats-of-arms of Lari's rulers. The courtyard also has a chapel.
The complex was used as a jail through World War II, during which it was gravely damaged by both Allied and German bombing. In 1991 a group of volunteers from the Cultural Association "Il Castello" began offering guided visits to the Castle, with the support of the city administration. Just a few years later a series of restorations began to return the Castle to its ancient beauty. Today it has two exhibit rooms which host a variety of exhibits.
Lari
An orange flag flies brightly in the shadows of the Castello dei Vicari
The first thing that strikes you about Lari is the impressive town walls with their three gates embracing the massive bulk of Castello dei Vicari, a beautiful medieval fortress, although its current structure dates to the seventeenth century. Due to its position, the castle proved an important military garrison for the Pisan Republic until its fall to Florence in 1406. ...
Morekeyboard_backspace
You might also be interested in