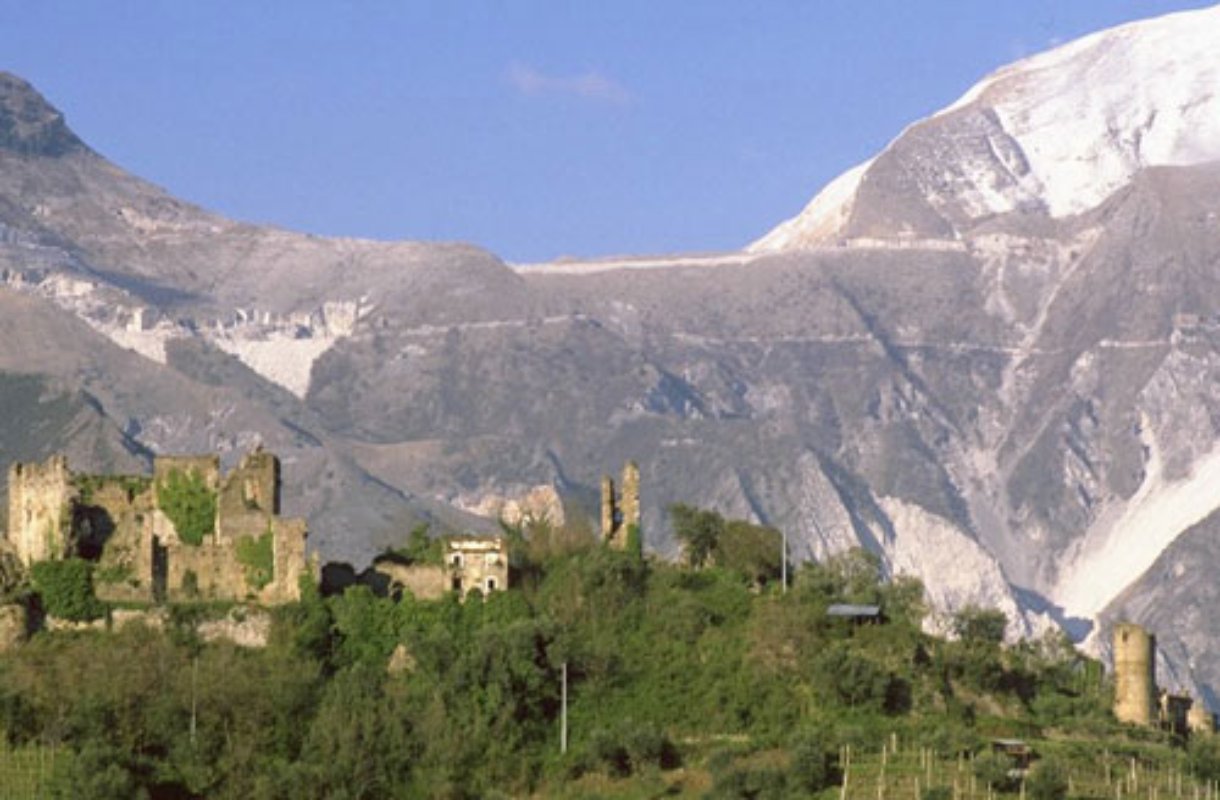 location_cityHistorical Buildings
Boasting beautiful views, this castle dates to circa 1000 CE and the surrounding village was an ancient Roman settlement before being taken over by the Byzantines, Longobards and Franks who all valued this site for its strategic defensive position.
The Pisans enlarged the castrum in 1322 but when Castruccio Castracani became the Imperial deputy in the Lunigiana and Garfagnana area the castle lost importance. In 1329 the castle passed to Spinetta Malaspina who reinforced its defences. It fell briefly into Florentine and Genovese hands before, in 1385, it was taken by the Visconti of Milan where it stayed until it was recaptured by the Campo Fregoso family of Genova in 1437. In the 18th century the castle and village were gradually abandoned, with locals moving to Carrara and Fossola. The nearby hills hold two bunkers constructed by German troops as they were creating the Gothic Line.
How to get there:
Take the Carrara exit off the A15 Genova-Livorno. Head up Viale XX Settembre to the suburb of Fossola then take Via Moneta from behind the Parrocchiale dell'Arcipretura di San Giovanni Battista. Pass "Il Ciocco" and after about 1km of steep curves you arrive at the castle.
Contacts:
Loc. Moneta
Ph: +39 0585 44774
Fax: +39 0585 44774
Email: info@istitutovalorizzazionecastelli.it
Carrara
Don't miss Malaspina Castle and the Apuan Alps Park
Carrara has always been considered the city of marble, and for good reason. The identity of this centuries-old city—with strong ties to both the mountains and the nearby Ligurian Sea—has always had marble at its heart: the pristine stone has been extracted from area quarries since Roman times. When you hear or utter "Carrara," marble and quarries are the immediate associations. ...
Morekeyboard_backspace
You might also be interested in