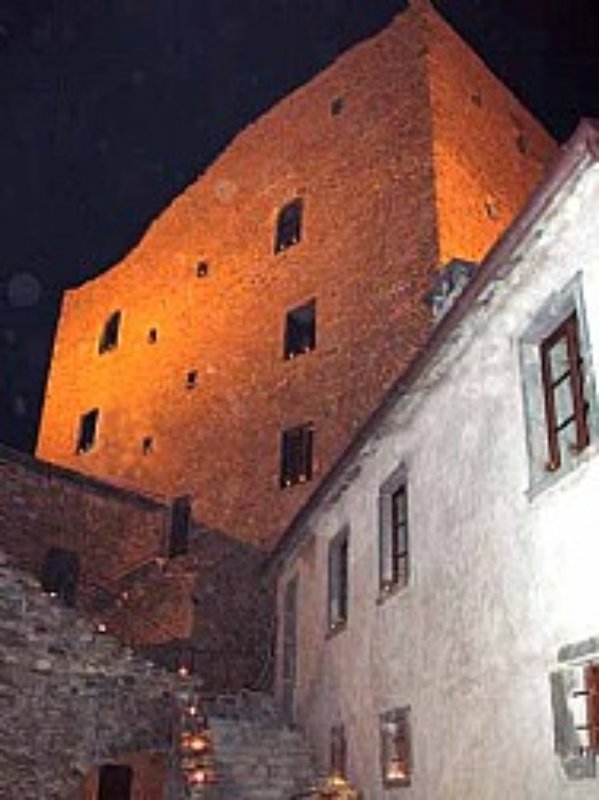 location_cityArchitecture
If you look up in the area around Gassano, you'll notice the imposing Castello dell'Aquila dominating the area. After an extensive, ten-year restoration the castle is once again the pride of the Lunigiana.
Open to the public, the castle offers large salons for receptions and conferences, nine rooms for guests renovated in the tower, and a terrace with views of the river and valleys and a sliver of the Apuane Alps. The castle's chapel was restored and reconsecrated in 2005 and contributes to the medieval feel of the castle.
A small mystery also surrounds the castle. In 2004 a skeleton was discovered in the castle which analyses revealed to be that of a 14th century knight killed by being speared in the neck. Since his discovery the knight has become famous as a research topic for anthropologists, historians, and forensic scientists and is featured on a number of websites.
How to get there:
Castel dell'Aquila and Gragnola can be found in road atlases. Take the Aulla exit off the A12 Parma-La Spezia and follow directions for Fivizzano-Reggio Emilia on the ex-SS 63. Eight km before Fivizzano turn right towards Gragnola-Gassano-Equi Terme.
Fivizzano
The largest village in the Lunigiana area
It can be reached by taking the SS63 road, which goes from Aulla to the Cisa Pass and then towards Reggio Emilia. The first written evidence of the town is in a document that refers to the Castle of Verrucola - given by the emperor Henry V to Ugo d'Este in 1077. Originally called 'Forum Verrucolae', the town began as a market place ruled by feudal lords. ...
Morekeyboard_backspace
You might also be interested in