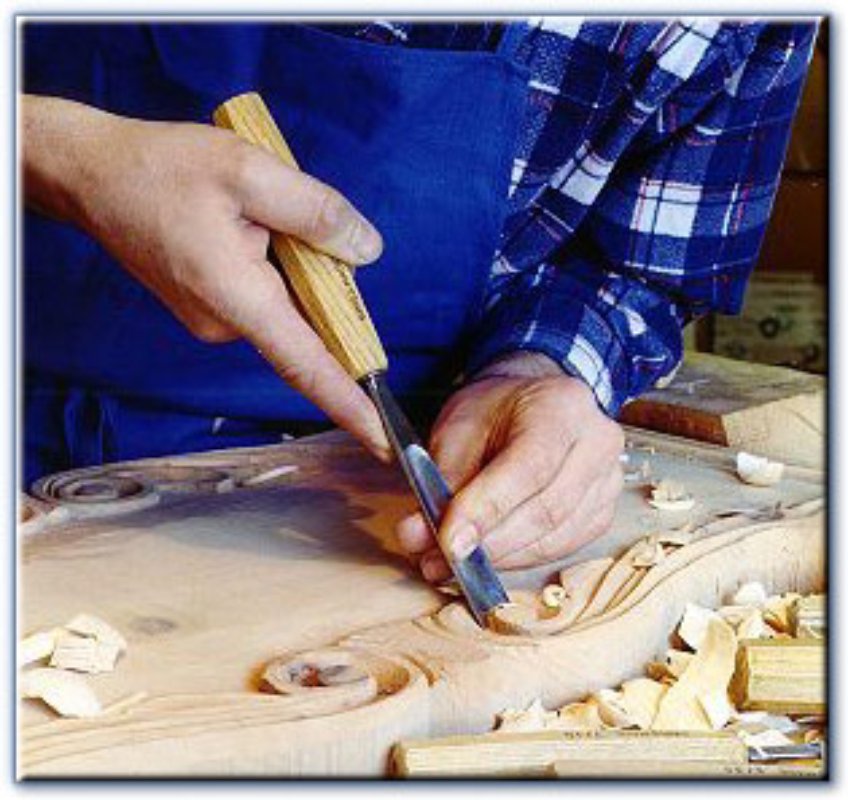 account_circleHistorical personalities
The Carpenter
Spotlighting artist Vittorio Vagnoli
Vittorio Vagnoli's workshop is located in Abbadia San Salvatore, along the road that leads to the cemetery. This old-time craftsman works alone—artist and tradesman. He knows how to reconstruct ancient furniture and create noteworthy hand-made pieces that reflect his traditional flair. This Renaissance man is entirely engrossed in the material he models day by day, yet his house has become a natural-reserve-of-sorts where he hosts ash herons which are common in the Amiata area. His hectares of land host all kinds of animal species.

Vagnoli's mother is Pitiglianese and his father was born in the high Lazio area. 'I am not from Siena or Grosseto or Lazio. I consider myself Etruscan,' Vagnoli says. His work is carried out painstakingly and almost entirely by hand, particularly hinges and joints—each detail is studied in-depth. He has recently been hired to teach at the Centro Diurno di Igiene Mentale in Vivo d'Orcia, where he teaches young people to create extraordinary works like a lovely white manger scene for Christmas. 'When people see the work I do, they exclaim "There! That was made by Vittorio" and it brings me immense satisfaction,' the artist confesses. Vagnoli is also a fan of ancient doors and windows—the Amiata area hosts hundreds of them that date as far back as the seventeenth and eighteenth centuries.

Then one day, Vagnoli discovered that he was, in fact, a sculptor—and not only of wood. He fell in love with the volcanic rocks of the Amiata, peperino and pietra serena. These stones were used to create the local abbey in addition to the churches and buildings of Santa Fiora di Arcidosso. He currently works with other craftsman from the area, especially gold-smiths and black-smiths, to create Neo-classic style works that recall the Fascist era of the 1930s. His works also include Etruscan-inspired antefixes and Gothic griffons.
Source: Amiata's Tourist Information Office

Abbadia San Salvatore
The town extends along the eastern slopes of the Monte Amiata
The economy is particularly active in the service and tourism sector, boasting numerous hotel structures.The town's origins date back to the foundation of the homonymous Abbey of San Salvatore in the Early Middle Ages. Throughout the XII century the community of Abbazia San Salvatore was formed around the abbey, under the jurisdiction of the Benedictine monks. ...
Morekeyboard_backspace
You might also be interested in