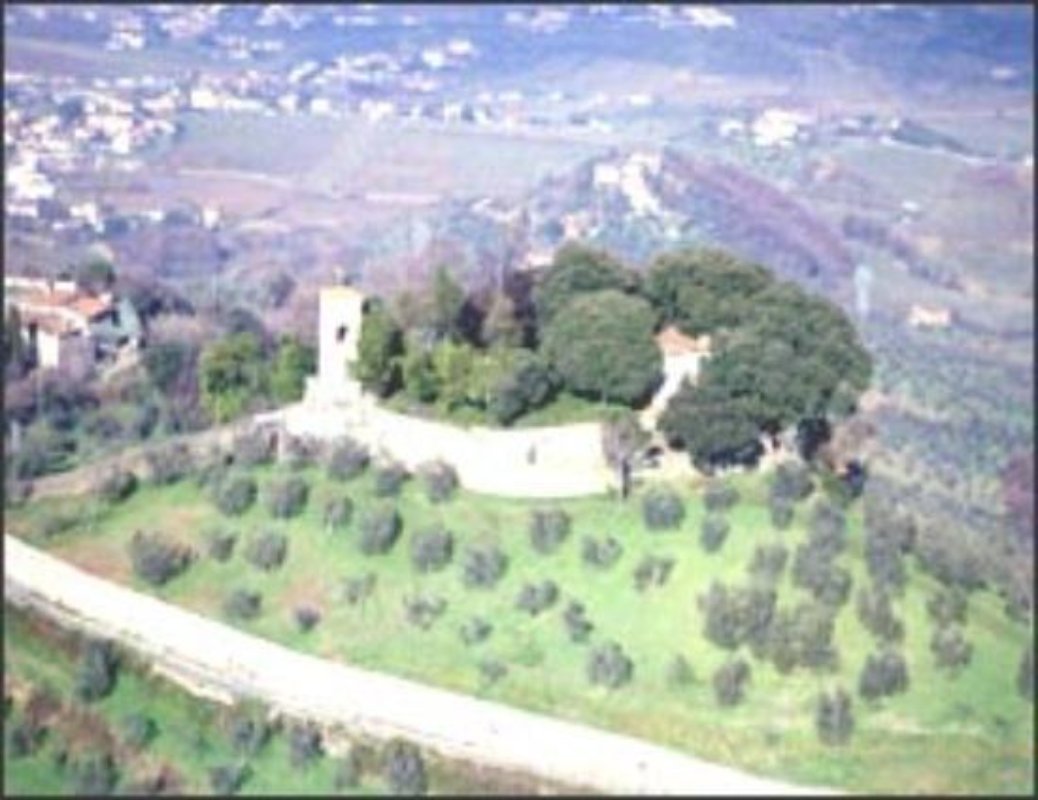 location_cityArchitecture
The Carmignano Castle
Pistoia, Florence and Prato fought over the castle centuries
The first written evidence concerning Carmignano Castle (or Fortress), which is situated at an altitude of 275m, is in a document written by Ottone III, who gave it to the Bishop of Pistoia.

The castle's strategic position meant that it was long fought over by Pistoia, Florence and Prato during the Middle Ages. It was taken by Pistoia many times and also came under Florentine rule on more than one occasion. It was also held by the town of Carmignano for a time. During the 14th century however it passed definitively under Florentine rule.

There is a footpath that takes visitors to the castle today, starting from the church of San Michele, which is home to Pontormo's famous "Visitation". The footpath goes up through an olive grove and visitors can enjoy a marvellous view of the surrounding countryside as they walk up to the fortress. Not much of the original medieval walls remain although the parts of the ruins have been reconstructed, such as the bell tower and clock.

A medieval tower stands in the centre of the fortress (called 'il Maschio della Rocca') and often houses exhibitions and shows. Visitors can see how the castle appeared when it was first built by examining a scale model in one of the rooms.


Carmignano
Nestled in the Montalbano hills
The City of Carmignano, with its 40 square kilometres of territory, begins at the confluence of Arno and Ombrone Pistoiese rivers, extends on the hills of the north slope of Montalbano. Today it is one of the most famous areas in Tuscany where we find the production of D.O.C.G. wine and olive oil. ...
Morekeyboard_backspace