Places of worship
Hermitage of Calomini
On a cliff face stands this old place of worship in the spot where Maria appeared to a shepherdess
The Hermitage of Calomini is an ancient religious place found in the Garfagnana, along the road which leads to the town of Vergemoli, beyond Gallicano.
The attractive architectural complex is situated at the base of a large cliff face, and according to legend it was built on the spot where a spurt of the purest water emerged from the rocks and the image of the Madonna was revealed to a shepherdess from Calomini.
The oldest part is the sacristy, carved into the rock with a chisel presumably before the year 1000, and was probably the original centre of the holy place.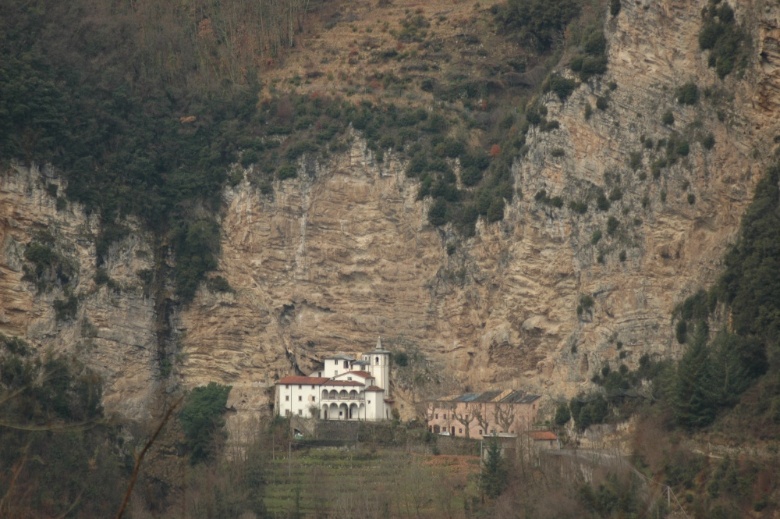 In the 17th century the church was decorated with beautiful furniture that was finely carved in walnut and chestnut. You can also visit the old kitchen and the monks' cells, also dug out like the sacristy.
The sanctuary is a place of peace and prayer, perfect for those who want to distance themselves from the everyday and rediscover their spiritual side.
Vergemoli
Ancient origins, a territory between two valleys
The small Vergemoli territory is nestled between several mountains including Monte della Pania della Croce, Monte Forato, the Pania Secca and Gallicano. The waters from the Serchio River maintained a large number of ferries, mills and shipyards until 1900, and continue to be used as an energy source today. ...
Morekeyboard_backspace
You might also be interested in