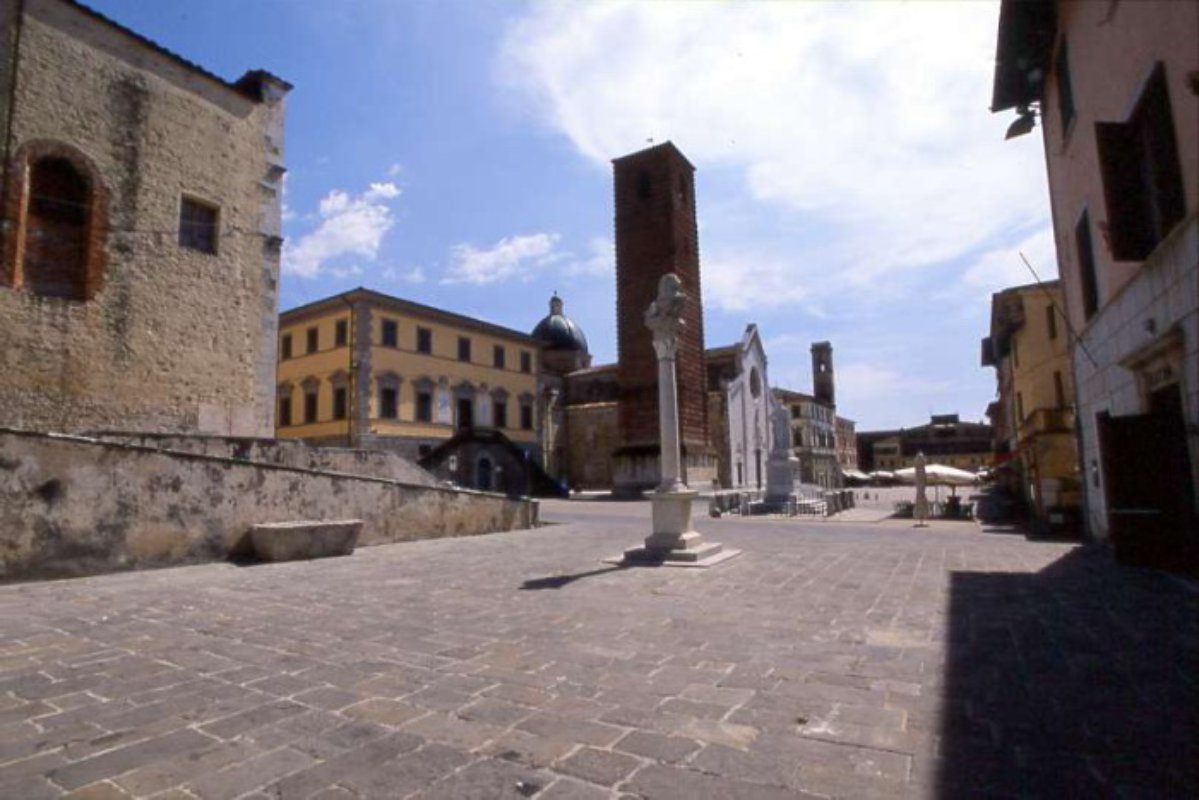 account_balanceMuseums
The Bozzetti Museums
The collection is composed of over 600 chalk models of sculptures created by Italian and foreign artists
The museum is located in the monumental complex of an ex-convent, built in 16th century, situated next to the fourteenth century church of S. Agostino, which faces onto Piazza del Duomo. In the cloister, there are lunettes that were frescoed by Astolfo Petrazzi in the 17th century, depicting the life of the Saint Augustine. With the restoration work that began in the 1970s, the complex also became the home of the Luigi Russo Cultural Centre, as well as the Municipal Library. The second section of the Bozzetti Museum is located in a former industrial building, built in the 1920s.

Opened in 1984 and located in the ex-convent of S. Agostino, the Bozzetti Museum showcases over 600 models and chalk moulds of sculptures by more than 300 Italian and foreign artists that worked at the marble workshops and bronze foundries in the Versilia area. These moulds and models are important because they allow us to understand how the artist worked and what initial vision he or she had of a specific sculpture. In addition to the collection of models, there is also a paper and digital archive of documents on artists and artisan workshops in the area.

The second location of the Bozzetti Museum displays chalk moulds and bronze models, in addition to a section on the techniques, machines and tools used in the making of sculpture, mosaic and bronze artworks. There is also a collection of models and sketches of various monumental artworks that were built in the 1900s. There is a final multimedia section, where workshops and film showings take place. The area around Pietrasanta is rich with monumental and outdoor artworks that have been donated to the city by Italian and international artists who have worked or lived in the area.

The following artists have donated their models to the museum: H.G. Adam, A. Bloc, H. Blumenfeld, F. Botero, A. Cardenas, P. Cascella, César, P. Consagra, N. De Saint Phalle, S. Etrog, N. Finotti, B. Flanagan, J.M. Folon, G. Fonseca, R. Gilardi, E. Gilioli, G. Guadagnucci, J.R. Ipousteguy, S. Jensen, H. Marinsky, I. Mitoraj, R. Murabito, C. Nivola, I. Noguchi, M. Papa, A. Penalba, G. Pomodoro, C.S. Signori, L. Tommasi, M. Tommasi, G. Vangi, K. Yasuda.
Opening hours:
Summer: Tuesday to Sunday, from 6:30pm to 8pm and 9pm to 12am; closed Mondays;
Winter: Tuesday to Saturday, from 2pm to 7pm, Sundays, from 4pm to 7pm; closed Mondays;
Second museum: summer, Saturday and Sunday, from 5pm to 8pm; winter: by appointment only.
Price: Free; guided and didactic visits available for a small fee.
Disabled access: Partial
Contact:

via S. Agostino 1; second location, the "Museo dei Bozzetti 2", on via Marconi 5
Pietrasanta (Lucca)
Tel. 0584795500; 0584795501
E-mail:
info@museodeibozzetti.it
Pietrasanta
Land of artists and marble workers between the Apuan Alps and the sea
The fascinating city of Pietrasanta is the perfect destination for art enthusiasts, both classic and contemporary. A gathering place for artists from all across the world and a true hub for international sculpture, in recent decades, Pietrasanta has become a something of an open-air museum, where visitors can admire, among the many galleries and public piazzas, an uninterrupted continually ...
Morekeyboard_backspace
You might also be interested in