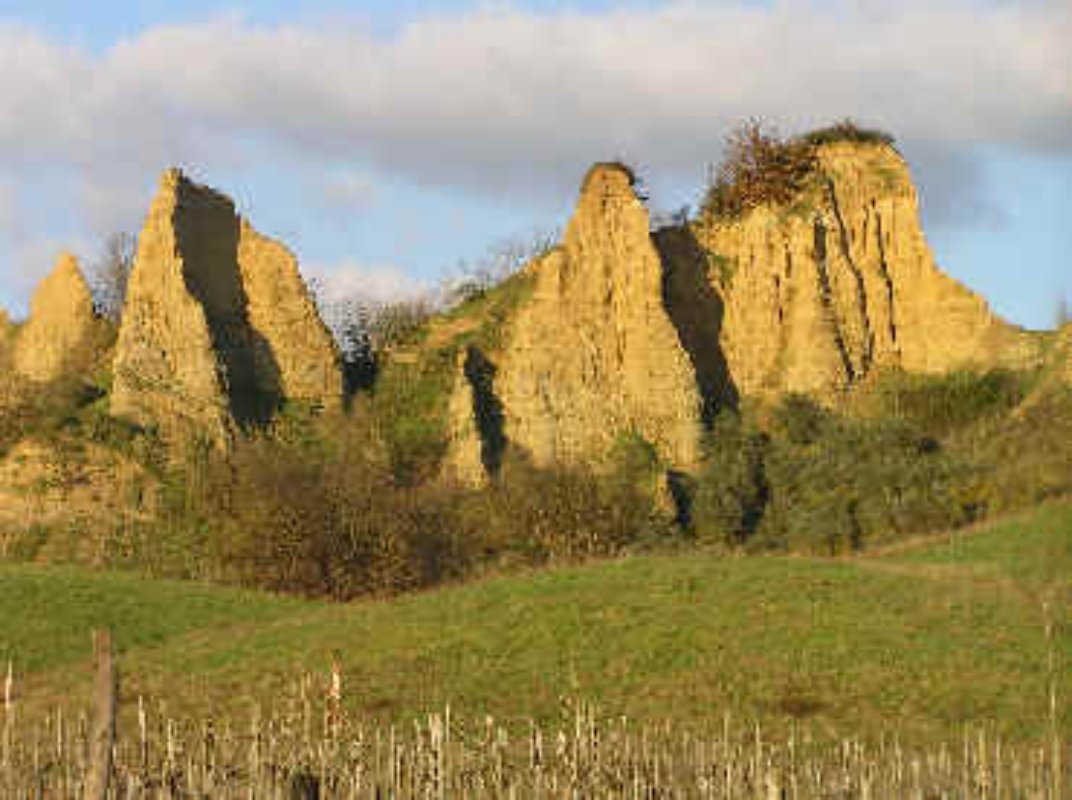 natureNaturalistic attractions
The 'balze', or rocky outcrops, of the Valdarno region
This rough, rocky landscape provided inspiration for Leonardo da Vinci
If you're looking for a special landscape, something evocative enough to have inspired
Leonardo da Vinci,
then you ought to pay a visit to the rocky outcrops, or 'balze', of Valdarno. The whole Valdarno area is full of these pinnacles and rocky spires which have more in common with Bryce Canyon in Utah, US, than they do with the rest of Tuscany. As in
Bryce Canyon
, these balze were formed by the sediments deposited by a lake in the
Pliocene and Pleistocene
ages. The lake was around 20km long and covered the whole area over 2 million years ago. As the lake was formed, the water, along with the sun and the wind, eroded the mountains. When the lake began to disappear after several millennia, atmospheric elements reacted with the sediments left behind to form the rocky shapes that are visible today. The colour of these balze can be anything from blue-grey to amber, which contrasts beautifully with the surrounding landscape of oak woods and farmland. It's easy to see how Leonardo was so fascinated by this captivating landscape. So fascinated in fact that he painted the balze in the background of the famous
Gioconda
. This truly is an area to lose yourself in the sights and sounds of nature.
Text and picture by Marco Ramerini
www.borghiditoscana.net/eng/tuscany/arezzo/balze/index.html
San Giovanni Valdarno
San Giovanni Valdarno is located in the province of Arezzo and counts 17,000 inhabitants
The council, founded in the XIII century by Florence, is rich in artistic testimonies. You can visit the Basilica and its museum, the Palazzo d'Arnolfo and Casa Masaccio. Furthermore, the historical, medieval style town centre is very striking. ...
Morekeyboard_backspace
You might also be interested in