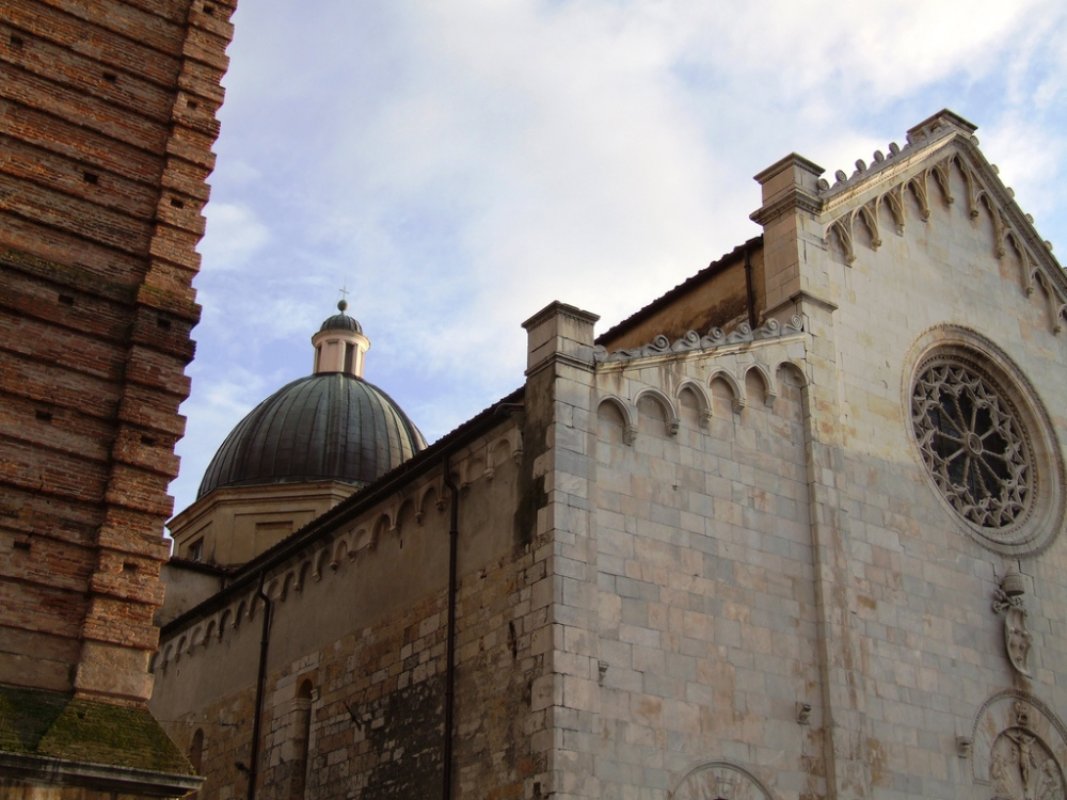 account_balanceMuseums
The Archeological Museum of Versilia "Bruno Antonucci"
Museum features area's multi-faceted history
Since its founding in 1968, this museum has been located in
Pietra Santa's Piazza Duomo
, in Palazzo Moroni. The building, characterized by a double external staircase, is one of the most significant architectural structures in the city from both a historical and civic point of view. It was created in the XVII century, thanks to the unification of two pre-existing buildings, so that it could host 'Monte Pio', the 'Cancelleria' office and the
'Sala delle adunanze'
within a single complex. Renovated in the mid-nineteenth century, this building served as city hall until
World War II
.
Later, it hosted the Civic Library and the Municipal Historical Archives and the
Archeological Museum
. In the spring of 1999, the collection's exhibited and un-exhibited pieces were transferred to the Archeological Deposits in Via Marconi 5, where organizers set up a small exhibition destined for educational purposes which features archeological remains. Medieval ceramic works are exhibited in the 'Luigi Russo' Cultural Center in Via S. Agostino 1. This exhibition was created thanks to archeological digs that were carried out in the 1960s by the Speleological and Archeological Group of Versilia, led by
Prof. Bruno Antonucci,
in collaboration with the Superintendent's Office for Archeology and the
University of Pisa.
The pieces range from the per-historic to
Medieval times
. Divided into two sections, the collection includes fauna-linked artefacts as well as human bones and manufactured objects, such as household wares, personal ornaments, pottery and weaponry. This collection features artifacts uncovered in the Versilia area including Monte Lieto, la Costa, Pieve del Santi Giovanni e Felicita, Casa Baldi, Via del Poggione, Baraglino, Cafaggio, Crocialetto, Bora dei Frati, Montiscendi, La Cappella, Monte Altissimo and Levigliani, Pievecchia.
Admission: free
Opening hours: the museum is currently closed. Its warehouses can be visited prior appointment.
Handicap access: yes
Contact information:
Piazza del Duomo - Palazzo Moroni; temporary headquarters, storehouse, via Marconi 5
PIETRASANTA (LUCCA)
Tel. 0584 795500; 0584 795501
E-mail:
istituti.culturali@comune.pietrasanta.lu.it
Pietrasanta
Land of artists and marble workers between the Apuan Alps and the sea
The fascinating city of Pietrasanta is the perfect destination for art enthusiasts, both classic and contemporary. A gathering place for artists from all across the world and a true hub for international sculpture, in recent decades, Pietrasanta has become a something of an open-air museum, where visitors can admire, among the many galleries and public piazzas, an uninterrupted continually ...
Morekeyboard_backspace
You might also be interested in