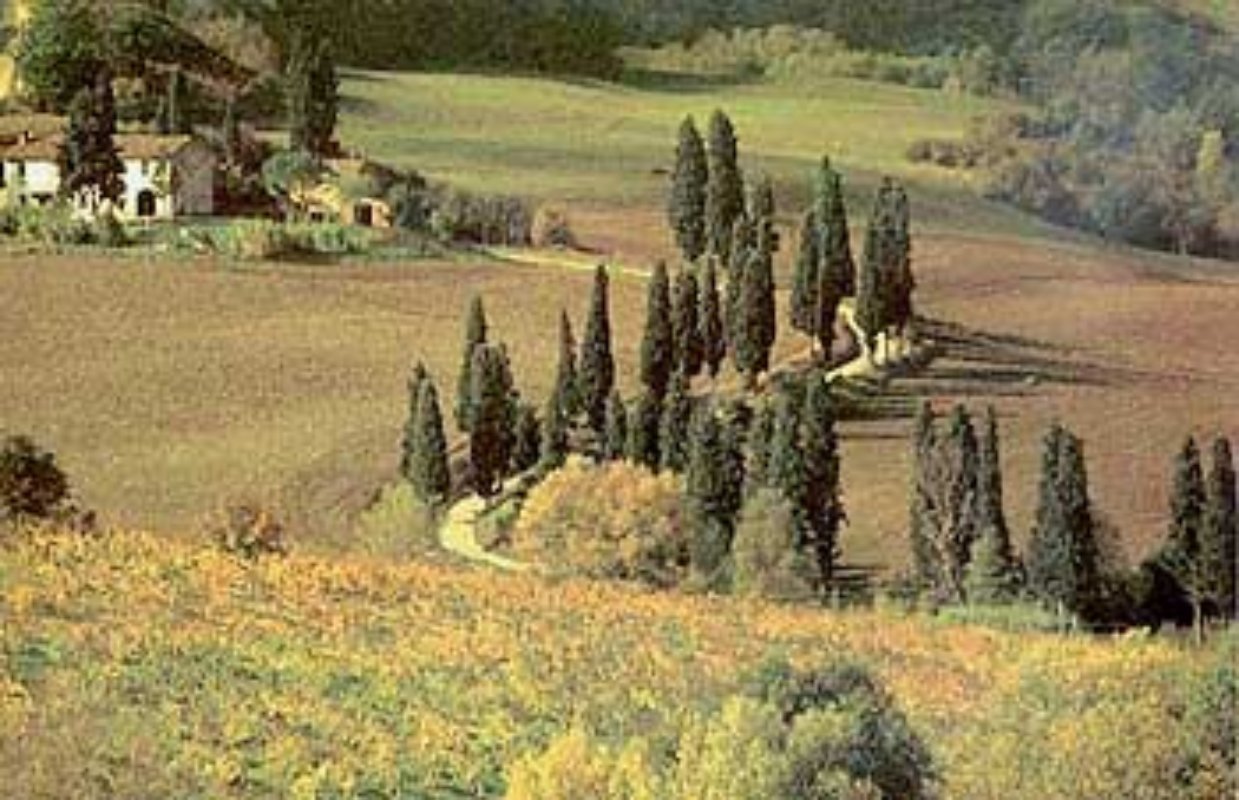 panoramaPanoramic views
The Antico Spedale del Bigallo
A splendid view of Florence
The Antico Spedale del Bigallo is located on the slopes of the Apparita Hill, not far from Bagno a Ripoli. The name "Bigallo" can be traced to the Latin "Bivius Galli" or "Gallo Intersection" - indeed, the Spedale is located at the intersection of two ancient roads, the Gallo road and the Aretina.
The Spedale, or Hospital, was built at the beginning of the 13th century by a rich Florentine citizien, Dioticidiede di Bonaguida del Dado, and placed under the management of the Compagnia Maggiore dei Capitani di Santa Maria della Fede, known as the Compagnia del Bigallo from that point onwards. The hospital offered assistance to pilgrims and the poor, with 30 beds for the ill.
Initially the hospital was run by Dominican nuns and later, after 1503, by Benedictine nuns who also made their home there, practically eliminating the original purpose of the hospital, reducing the number of free beds for the ill to only three.

In 1754 the hospital was officially converted into a monastery and then, under the Napoleonic government when religious organizations were banned, the building was tranformed into residence. It was bought by the city of Bagno a Ripoli at the beginning of the 1900s and has been undergoing restoration since then. In 2000 it was reopened to visitors as a hostel.

The view from the windows and courtyard of the Bigallo is beautiful, with kilometres of olive groves framing a view of the city of Florence.The salon, which originally served as the monastery's refectory, with a coffered ceiling and an antique cotto floor is typical of the architecture of this area. The monumental kitchen is worth a visit to see its huge fireplace and the antique stone sink.The traditional fruit and vegetable gardens are still maintained making the hostel self sufficient and guaranteeing fresh produce for the meals of guests.

For information and reservations:
Culture Office
Ph: +39 0556390356/357

(Source Comune Bagno a Ripoli)
Bagno a Ripoli
Hill town at the gates of Florence
From the Inn of the wayfarers, "Il Bigallo", to the poetic Ninfeo di Giambologna, better known as the Grotto of Morgan le Fey, passing through sweet urbanised landscapes, lies the beautiful territory of Bagno a Ripoli, to the south of Florence, where there is an unceasing continuity of cypresses and farmhouses, vineyards and olive groves that mount shrines and where a productive reality that ...
Morekeyboard_backspace