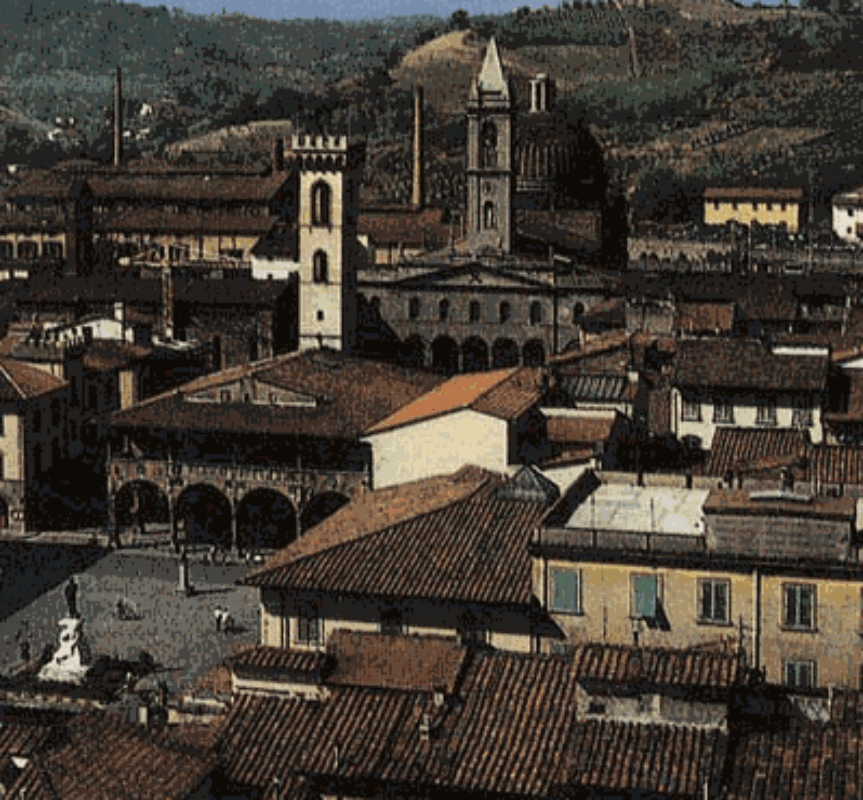 crop_originalArtworks
The Annunciation by Beato Angelico
San Giovanni Valdarno, Basilica di Santa Maria delle Grazie
The most important work of art on display in the museum of the Basilica of Santa Maria delle Grazie in San Giovanni Valdarno, province of Arezzo, is the Annunciation by Beato Angelico. The painting dates back to 1430. There are two other similar works by the artist, one of which can now be seen in the Diocesan Museum in Cortona and the other which is housed in the Prado Museum in Madrid.

Here, the Annunciation is depicted in a rich Renaissance-style loggia. Beato Angelico's representation of this event differs from other paintings, in that the Virgin Mary is shown as completely unafraid. Rather, she is seen as open and welcoming. In the painting there is a mix of both warm and cool colours, as well as sparkling gold, which bring the scene to life. A garden is visible through the arches on the left hand side of the painting and is a symbol of Mary's purity. Also visible on a distant hilltop is the expulsion of Adam and Eve from the garden of Eden. The five key scenes from Mary's life are also depicted.


San Giovanni Valdarno
San Giovanni Valdarno is located in the province of Arezzo and counts 17,000 inhabitants
The council, founded in the XIII century by Florence, is rich in artistic testimonies. You can visit the Basilica and its museum, the Palazzo d'Arnolfo and Casa Masaccio. Furthermore, the historical, medieval style town centre is very striking. ...
Morekeyboard_backspace
You might also be interested in