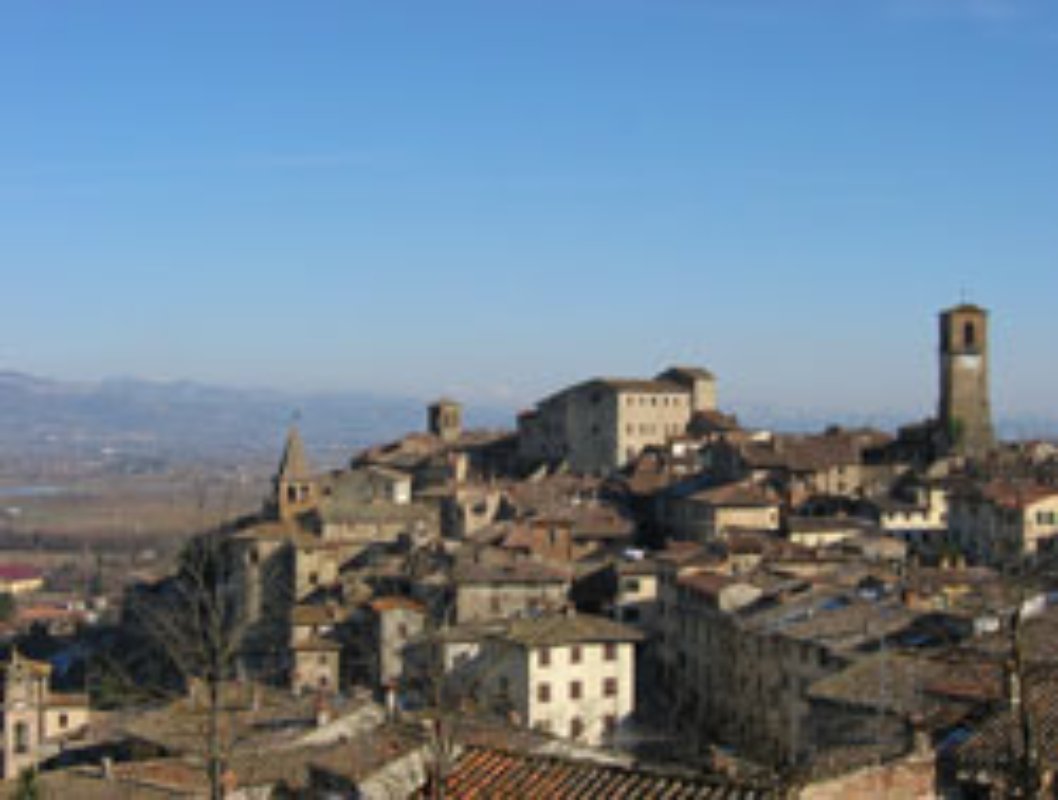 Neighbourhoods, streets and squares
The ancient Via Ronda
One of Anghiari's historic streets
The ancient Via Ronda was an old road in the northern part of the town, within the walls. Many buildings were constructed along this main street, as can be seen for example near the thirteenth century S. Antonio chapel which was built perpendicular to the walls and has its entrance on Via Ronda. From the fifteenth century onwards, this part of the city walls was reinforced many times in order to strengthen it against any possible artillery attacks from outside. The medieval chapel was completed and overlapped the fifteenth century San Agostino church which leant against the reinforced walls through a series of buttresses. As the walls were raised, the medieval ramparts were included, some of which are still visible today. When San Agostino church was enlarged in 1463, a special and unique semicircular tower was built with a spire on top. In 1820, the convent was abolished and the religious buildings became used by farmers, including the tower which became a barn for storing grain. Today, visitors can climb this strange tower on an internal staircase.
Anghiari
A medieval walled town immersed in the splendid landscape of the Tiber Valley
"Anghiari is a place that reveals its own enchantment only by degrees, and even then, only to the traveller who wants to explore and use their own eyes", wrote Harold Donaldson Eberlein, crossing the Upper Tiber Valley in 1929. Nothing could be truer, because Anghiari, like the rest of Tuscany, is a place to discover. ...
Morekeyboard_backspace
You might also be interested in