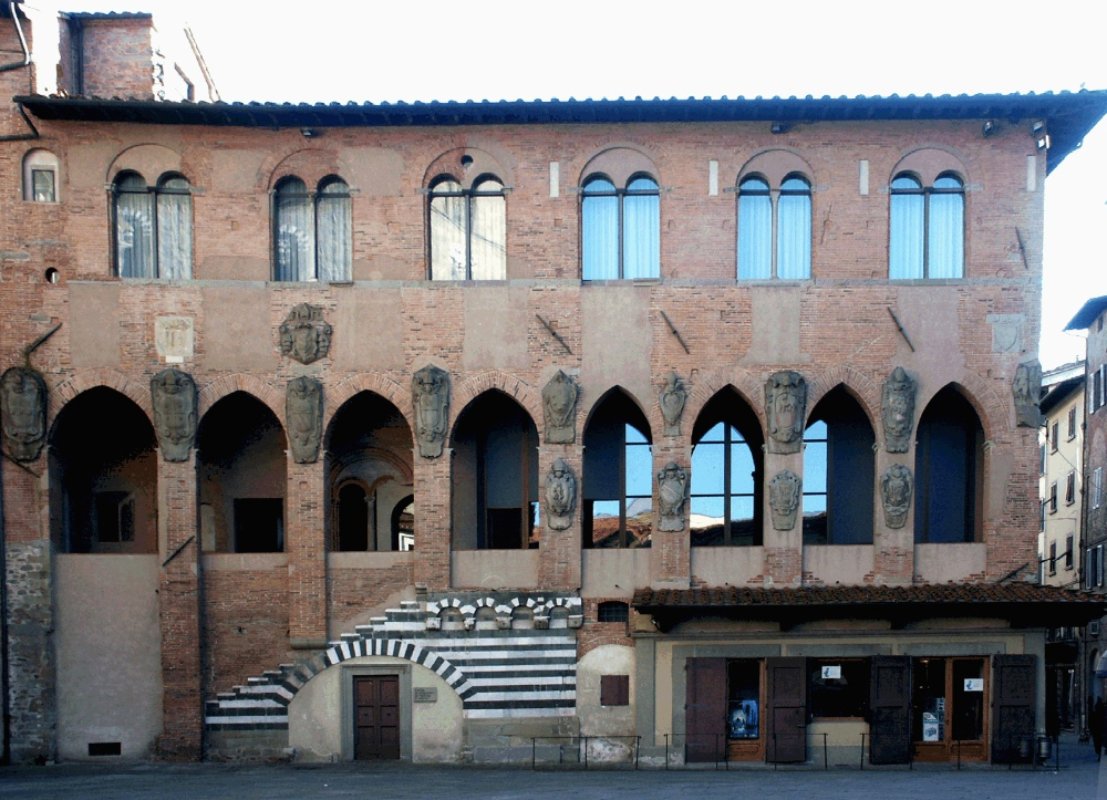 account_balanceMuseums
The Ancient Palazzo dei Vescovi
The original building was situated on the town's market square
This old building, situated on Piazza del Duomo in Pistoia, is an important example of civil architecture from medieval Pistoia. It was home to the town's bishopric until 1786 when it was sold by Bishop Scipione de' Ricci in 1786 to a private buyer. The original building faced onto the town's market square. The contrast between the Capitolo and the Bishopric had forced the latter to build an independent residence to the parsonage. The new residence, mentioned in a document from 1091, was originally more similar to a bishop's castle. During the following century however the structure was altered and its architecture became more similar to the surrounding urban buildings. Further modifications were carried out between the middle of the twelfth century and the start of the thirteenth century.

These alterations included the construction of San Jacopo Sacristy – where a relic of the patron saint of Pistoia were held and worshipped. The Sacristy provided the setting for the burglary of Vanni Fucci described in Dante's Inferno (Inf.,XXIV, 124-140) although the original construction was rebuilt to become the bishop's San Niccolò chapel. During the fourteenth century the building was enlarged again when another floor was added. At the end of the eighteenth century the building became a private residence and was totally renovated, unfortunately without much regard for the original architectural structure. Today the building belongs to the Cassa di Risparmio di Pistoia e Pescia Bank. Renovation work that was carried out between 1974 and 1980 bought some of the original structure to light and much of it was able to be preserved.
Collodi
A TOWN IMMERSED IN THE MAGIC OF A WORLD FAMOUS FAIRYTALE
Like all medieval towns strategically located in the hills, Collodi bears a troubled past. Its history remembers the plights of the Garzoni family, equivalent to the Uberti family in Florence. The Garzoni (a Ghibelline family) were opponents to Guelf-run Florence, so after the Florentines consolidated their power in Valdinievole (in 1339), they were forced to flee to Lucca, where they were ...
Morekeyboard_backspace
You might also be interested in