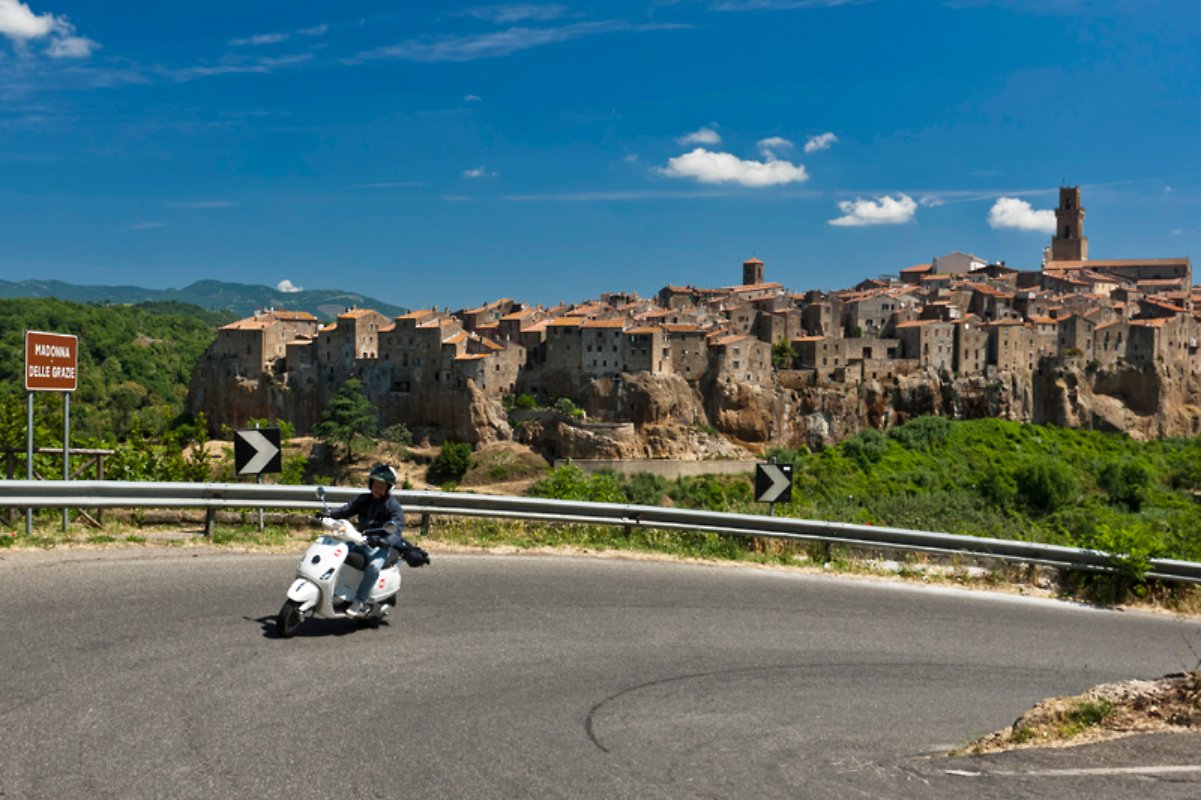 account_balanceMuseums
The Alberto Manzi Open Air Archeological Museum: 'the city of the living, the city of the dead'
Take a physical and spiritual journey through the present and the past
The
Alberto Manzi Open Air Archeological Museum
in
Pitigliano
is an educational museum. It was set up with the aim of protecting the archeological site from general deterioration and from the vandalism of Etruscan funerary monuments. The whole area is considered a natural and historical heritage site. The museum was opened thanks to
Maestro Prof. Alberto Manzi
who was mayor or Pitigliano from 1995-1997. Under his command, the local council made the decision in 1996 to invest in important local natural and historical sites which, for the last two millennia have been constantly inhabited by man and whose future hung in the balance.
By deciding to protect this environmental and historical heritage, the council have been able to make the area into an open air museum and a place for study, education and scientific research.The archeological site allows visitors to feel completely surrounded by ancient history. During a stroll through the 'city of the living', guides explain to visitors how the city was built over the centuries, starting from the
Bronze Age
. Visitors can examine an educational model of almost life size buildings that made up the village, including the original round huts and then the
Etruscan
houses with three rooms and porticos.
Visitors can also see the underground 'city of the dead' and the
Etruscan Gradone necropolis
with its various tombs. This area was in use from the mid-seventh century BC to the end of the sixth century BC. There is an 'example' tomb which has been decorated just as it would have been in Etruscan times, in order to demonstrate the sacred rites and traditions of an Etruscan funerary ceremony. Even further underground is the San Giovanni necropolis with tombs from the sixth, fourth and start of the third century BC.
Opening hours
April 1st – November 2nd and December 26th – January 6th: 11am-7pm
Closed on Mondays
Entry fee
€4,00
€2,50 reduced ticket (children up to 12 years old, school groups, residents and pensioners over 65 years old)
Contact information
Strada Provinciale del Pantano
Cava del Gradone
Pitigliano (Grosseto)
For information and to book a guided tour, call 0564 614067 or 0564 614074. Mobile 347 7968901
E-mail
info@comune.pitigliano.gr.it
www.comune.pitigliano.gr.it/evento5.htm
Pitigliano
THE MAGIC OF "LITTLE JERUSALEM" CARVED IN TUFF
To outsiders, Pitigliano looks like a fairytale village, jetting from striking, wild ridges and surrounded by lush valleys carved by the Lente and Meleta rivers. The soaring tuff walls, lined with myriad caves and tower houses, are nothing but the best of medieval architecture. ...
Morekeyboard_backspace
You might also be interested in