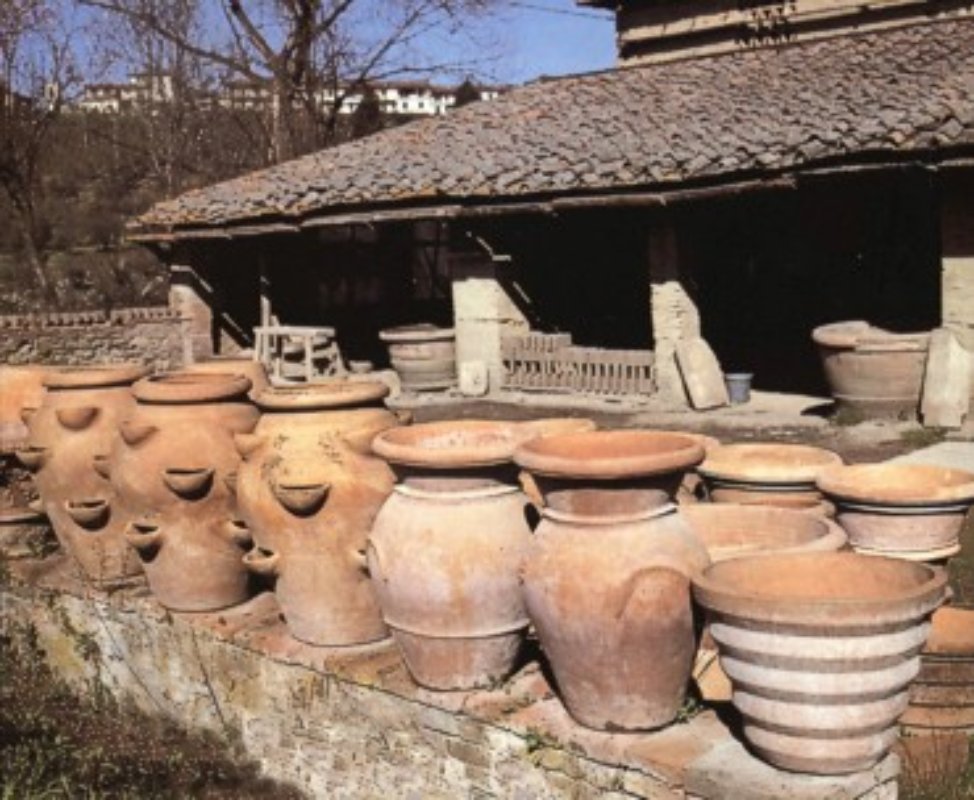 account_balanceMuseums
The Agresti Kiln
The Agresti Kiln is a terracotta manufacturing complex, located just outside of Impruneta. It documents the long-held tradition of terracotta in this small Tuscan town
Today, the Agresti Kiln is a Documentation Center of Terracotta from Impruneta. It is important not only for the building's historical value but also because it where centuries-old tools, models, moulds and other equipment that attest to the importance of this artisan trade are conserved. These objects were used until just a few years ago when the kiln was still in use. The Agresti family was one of the oldest kiln families in Impruneta, and they worked in the trade years before the Agresti Kiln and manufacturing complex was built in the 18th-century.

This was when the Agresti family transferred their workshop from the clay caves located on Via della Croce. Located on a clay hillside, in close proximity to the prime material used to make terracotta pieces, the Agresti Kiln is made of bricks and stones, and has a loggia at the entrance. The Agresti family began making terracotta in the late-18th century, and they likely learnt the trade from the Lottini family, which began making terracotta objects and art in the 1600s. Inside and at the center of the Kiln, there are two wood stoves. Under these, there is the combustion deposit near a clay deposit. This is perhaps the most beautiful part of the Agresti complex because it features a series of arches.

In the summertime, work was carried out outside under the large loggia and in the yard. In the winter, the shaping, modeling and drying of terracotta products took place in the indoor rooms near the stoves. An intricate water system collected rainwater that was used to model the clay during manufacturing. As the Documentation Center of Terracotta from Impruneta, the Agresti Kiln allows visitors can take part in didactic laboratories to learn the ancient processes of manufacturing terracotta in Impruneta so that these are not forgotten in the future.
Impruneta
A town famous for making terracotta throughout history
In the past it was know as "in prunetis" or "in the pine-woods" and in fact you can still visit sparse remains of beautiful pine-woods among the olive trees of the surrounding hills. During the Middle Ages,Impruneta and the surrounding villages belonged to the territories of the Buondelmonti family with its castle in the village of Montebuoni. ...
Morekeyboard_backspace
You might also be interested in