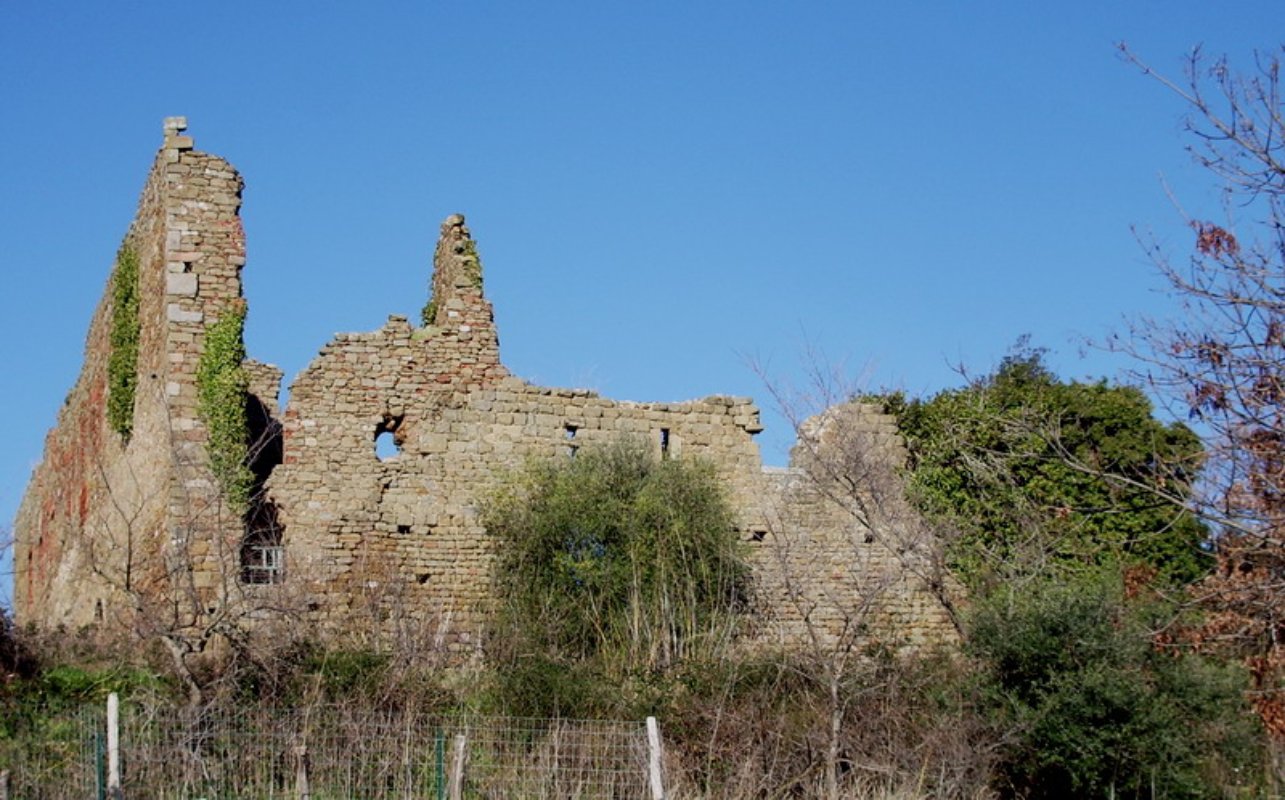 Places of worship
The Abbey of San Bartolomeo di Sestinga
Historical structure seeped in centuries of history
The Abbey of San Bartolomeo was built between 1014 and 1024, according to a historical document published in 1025. The abbey is situated at the foot of Poggio di Vetulonia and, as far back as the XIII century, it was known as the 'Old Abbey' within 'Curte Maimberti' in Sestinga. Like all of the Benedictine monasteries of the Maremma Grossetana, Sestinga does not have a document that bears witness to its establishment. Nonetheless, recent studies based on a document published in 1072 suggest that the monastery's founder was an aristocrat from Lucca called Ranieri del Roffrido, whose family owned various estates throughout the territory. Thus, San Bartolomeo is often considered a sort of 'family monastery' and its construction was carried out as part of a far-reaching plan designed to claim the lands that had once belonged to the Church.

In the twelfth century, the abbey enjoyed a period of grandeur thanks to various events. In 1225, for example' the monastery established links with several important citizens of Siena, developing an accord by which the abbot would raise livestock and be paid half of the profits earned from said enterprise. Like other Benedictine monasteries at the end of the XIII century, San Bartolomeo experienced a downfall in regards to its organizational system. In 1258, it passed into the hands of Augustinian hermits. The latter refused to uphold the complex's ancient political and economic importance, making the abbey into a spiritual centre. It remained as such until 1503, when Pope Alessandro VI placed San Bartolomeo under the leadership of the Convent of Sant'Agostino of Siena. After a century and a half, the monastery was suppressed and Agostinian monks no longer lived there.

In the XVIII century, the complex's church begins to be considered too far from the town. It entered into a state of decay and the Augustinians pushed for its demolition, which was avoided thanks to the efforts of the Bishop of Grosseto. At the end of the century, the Augustinians turned the complex into a farming estate and the church was used as a warehouse. With the suppression of the order by will of Leopoldo II, the order's treasures were handed over to the inhabitants of Vetulonia. According to a document written in 1824, the ancient abbey became the property of Riccini di Antonio.
Castiglione della Pescaia
Beach life and a character-rich town surrounded by unique attractions
Between the blue of the sea and the green of the hills lies Castiglione della Pescaia. The town, a renowned seaside resort, is known for its beautiful beaches and extensive pine groves that stretch as far as Marina di Grosseto, ending in the charming Pineta del Tombolo. ...
Morekeyboard_backspace
You might also be interested in