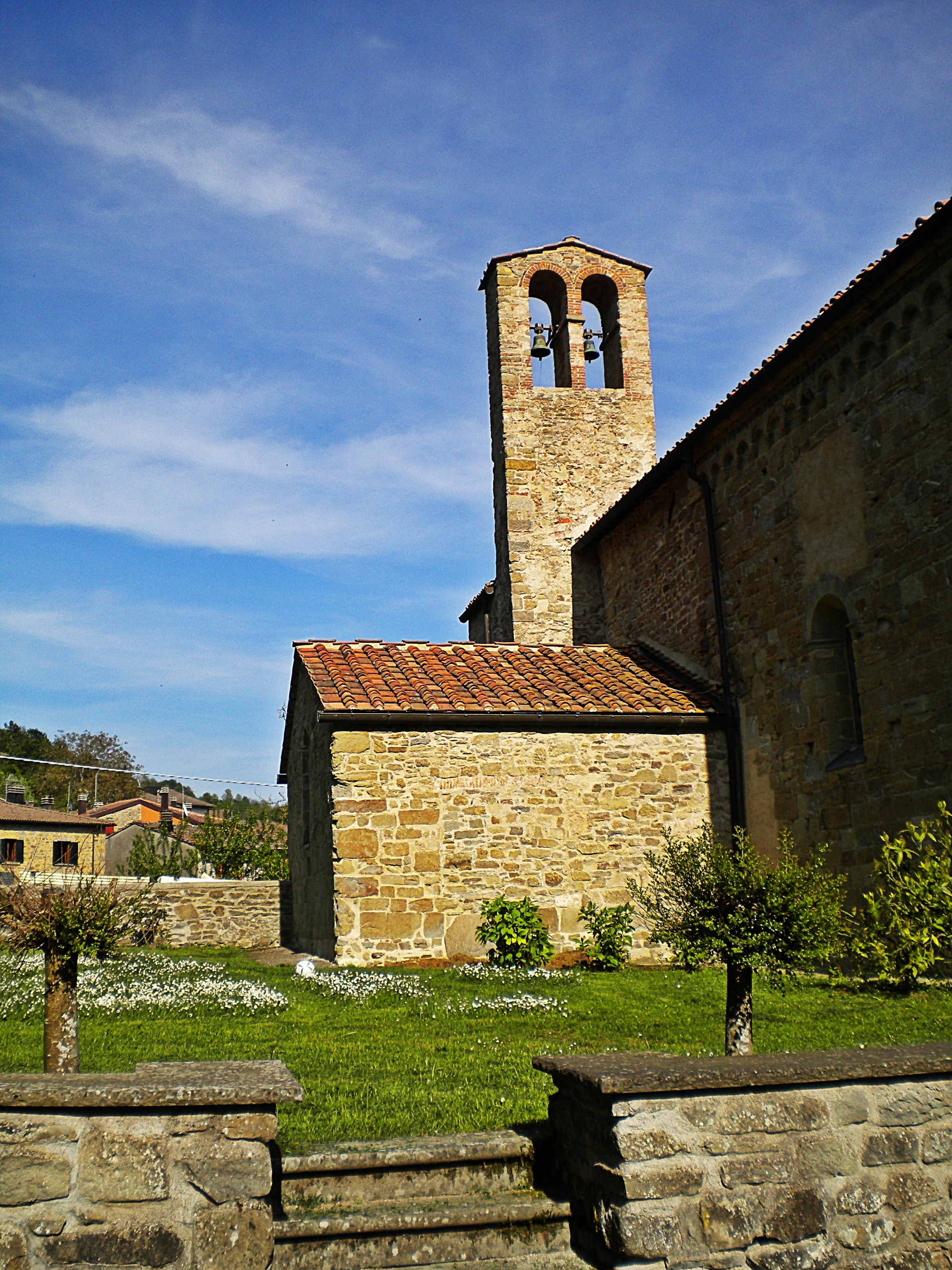 Photo ©Massimilianogalardi
Places of worship
The Abbey of Saint Mary in Montepiano
Nestled in a small village of 16th and 17th century houses, this example of Tuscan-Emilian Apennine architecture bears testimony to the region's art and history.
The Abbey of Saint Mary in Montepiano has its origins in a 12th century hermitage founded by Beato Pietro, a figure with strong links to local poetic traditions. Over the years a monastic complex developed around this hermitage and became incorporated in to the Vallombrosian Order.
The exterior of the church has maintained its original structure, built in local sandstone. The central doorway is particularly special with a finely sculpted architrave depicting two dragons circling a central cross. The upper lunette, also sculpted in wood, bears a central female figure surrounded by stylized trees.
The interior is characterized by a high-ceilinged central nave with wooden beams and boasts a number of notable artworks. On right-hand wall there are a series of three frescoes dated between 1260-1280 which represent the Nativity, Annunciation and the Archangel Michael. A powerful Saint Christopher is the work of as skilled Florentine painter and the lunette on the main door is decorated by a late-14th century fresco of the Madonna and Child.
Prato
Explore culture from the middle ages through to contemporary art in one city
Prato is a city that never ceases to amaze and is perfect for those in search of less touristy destinations. The capital of the provincial territory of the Prato area is also the third largest city in central Italy. The city combines the ancient charm of its historic centre with the modern business and contemporary art district, in an itinerary that ranges from the Middle Ages to Avant-garde. ...
Morekeyboard_backspace