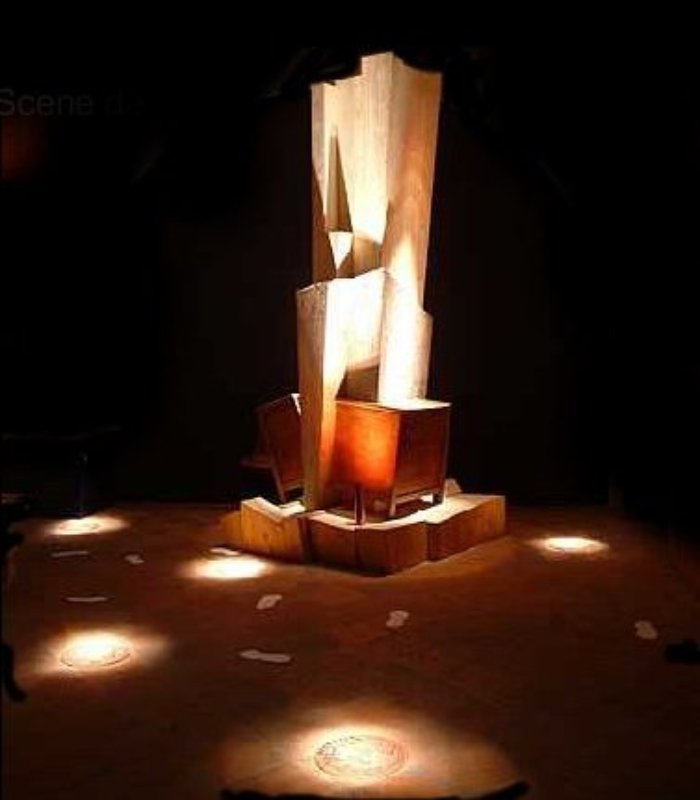 account_balanceMuseums
TePoTraTos
A museum that isn't a museum
The idea for
TePoTraTos
(Scene del Teatro Popolare Tradizionale Toscano/Scenes from Popular Traditional Tuscan Theatre) grew from 40 years of the Teatro Povero (the Poor Theatre). The
Teatro Povero
focus on traditional peasant and farming life in its plays. This museum takes its inspiration directly from the theatre. The museum examines the history of popular theatre and the many traditional shows, including typical peasants' plays that were performed seasonally for generations and generations. In order to create such a
museum
it was necessary to make an utterly new kind of museum. TePoTraTos is more of a show and visitors are more like spectators who can experience the sounds, voices, fragments of dialogue, objects and images that made up the peasant world.
Within this, visitors will notice elements of a kind of theatre not "as the relic of an ancient ritual upheld by ignorant peasants, but rather a way of life, to perceive beauty and art.". The museum is part of the
Siena museum
circuit and despite being largely funded by the theatre cooperative it also received financial help from the Municipality and the
Tuscan Regional Administration
. The museum is in an eighteenth century converted barn bought by the theatre cooperative in the middle of the town. Even the acquisition of this particular location for the theatre is significant as the barn had been used by farmers and peasants represented in the museum for centuries.
TePoTraTos
Piazza Nuova, 1
Monticchiello (SI)
0578 755118 (Monticchiello Tourist Office)
www.tepotratos.it/museo/museo.html
Pienza
An ideal city, founded on a uniform idea of beauty
Pienza is the most well-known center of the Val d'Orcia and is famous as being the home town of Pope Pius II, born Enea Silvio Piccolomini in 1405. Pius II, once elected Pope, transformed his home town, Corsignano, into an urban-architectural jewel, in this way contrasting it with the city that had marginalized his family: Siena. ...
Morekeyboard_backspace
You might also be interested in