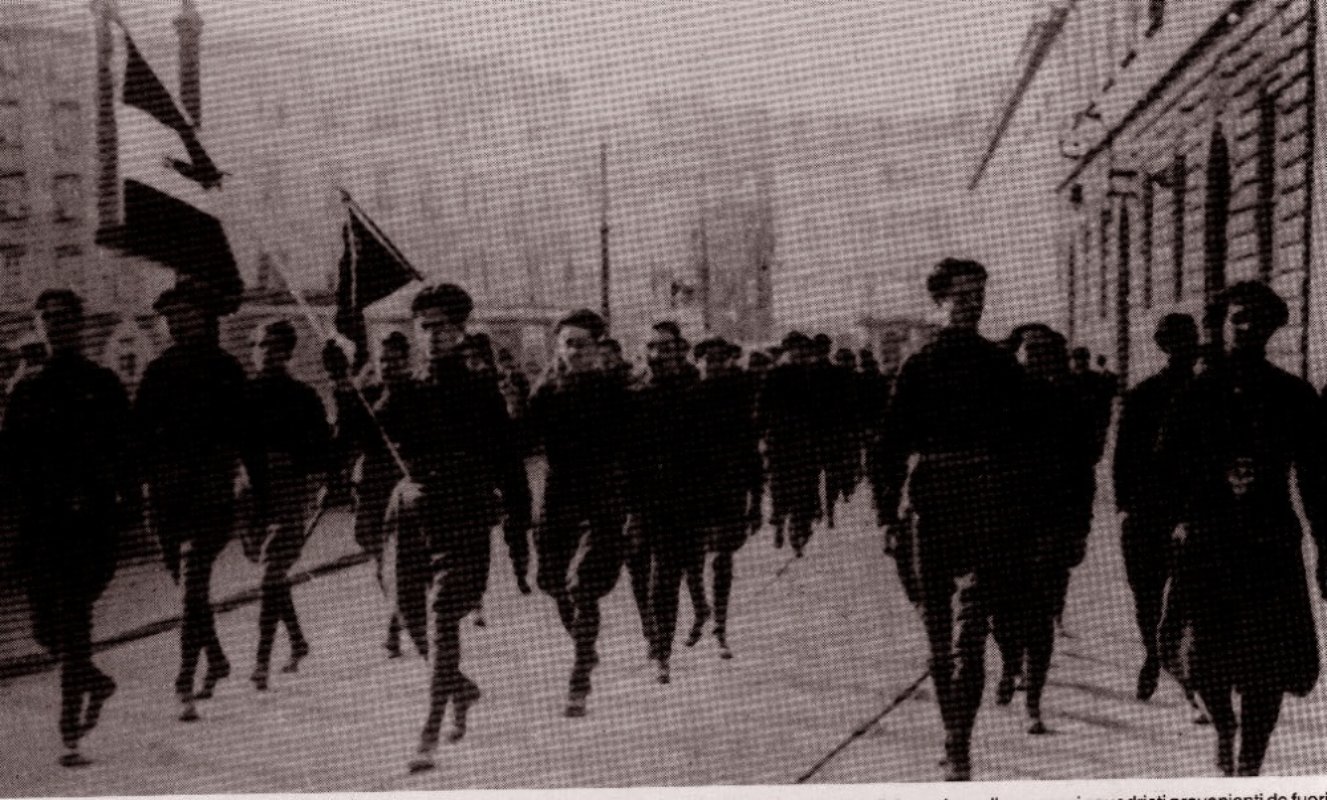 account_circleHistorical personalities
Tamburini: the rise and fall of a squadrista
Tullio Tamburini, a man caught between illegal squadrismo and the subsequent absorption of squadristi groups into Mussolini's fascist militia
Tullio Tamburini was the most characteristic contributor to the first embryonic phase of Florentine fascism. He is the person who best represents the brutal repercussions of squadrismo and as such, his history can be considered emblematic. Tamburini was born in Prato and worked at the Forti Wool Mill. During the First World War he made his fortune dealing in wartime goods. He was one of the very first squadristi and he lived constantly on the brink of illegality. In fact, Lyttelton wrote that Tamburini ran a prostitution racket and gambling halls in Florence at the start of the 1920s. Consequently, he had no trouble in recruiting men for squadrismo activities. Tuscan squadrismo became a guiding light for other squadristi movements nationally, largely thanks to the organisational skill of people like Tamburini. Groups of men would be transported in trucks to their adversary's headquarters, which were all relatively isolated. In this way, people like Tamburini and also Banchelli, were able to spread and consolidate fascism throughout Tuscany. When Mussolini came to power, it was necessary to legalise these violent groups and they were largely absorbed into the militia. This militia was centrally controlled which contrasted to the local control that the groups had operated under until now. Despite this 'legalisation', the basic DNA of squadrismo remained unaltered, as was demonstrated by the Matteotti case in 1924. Locally, Mussolini's rise to power had another important consequence: the local ruling classes realised that fascism was there to stay and so began to look for a compromise that would mean that they wouldn't lose their financial and territorial power. It shouldn't come as a surprise then that people like Tamburini fell out of favour and people like Giovanni Marchi and Luigi Ridolfi found themselves on the rise. Marchi, who was originally from the Valdarno region, came from the National Liberal party, while Marquis Ridolfi was a high profile Florentine aristocrat. Even Dino Perrone Compagni, who would have liked to boast the title of Marquis, put his truncheon to one side and adopted a different strategy at the time of the legalisation of the squadristi groups. In this way, Florentine fascism became 'normalised', which is really just another way of saying that the violence of the squadristi was legalised.

Florence
An astonishing city of art, fashion and tradition
If you are visiting Tuscany you cannot miss Florence. The Renaissance city is a treasure trove of art with an astonishing contemporary vibe. Beyond the extraordinary artistic heritage, a testimony to its centuries of civilization, the best way to enjoy Florence is to stroll along the riverside avenues at sunset, or to get lost among the city's myriad alleyways of the bohemian Oltrarno or the ...
Morekeyboard_backspace
You might also be interested in