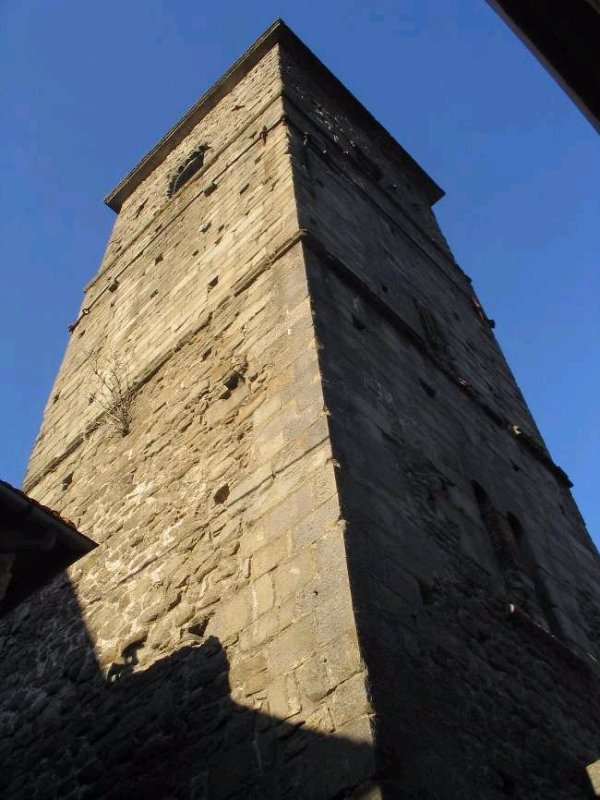 Hamlets, districts and squares
Spedaletto embellishes the Orcia River Valley
Ancient hospital seeped in religious history and ancient grandeur
Spedaletto stands in the middle of the Orcia River Valley near Bagno Vignoni. It was created in the twelfth century as a hospital for pilgrims and travelers along the Via Francigena. Later it became linked to the Hospital of St. Maria della Scala in Siena. The Church and the Campanile are the complex's most ancient buildings while the square's fountain, built in 1778, is much more recent. The church has been reconstructed on various occasions. Traces of the entry portal can be found behind the present altar. Its capitals and stone architraves are very interesting; they are carved with foliage and figures typical of the Romanesque style. The bell tower has been remodeled over the centuries; it remains at the bottom of the high wall and you can still see the tower's slits where archers once stood guard.

Several distinguished personalities visited the area including Charles II of Anjou and Pius II. The latter issued a bull recognizing the Church of Spedaletto, consecrated in 1462. The area welcomes a large number of tourists especially during the summer, thanks to its ideal location (about 800 m asl). The territory offers ample hiking opportunities along the Limentra River—it is truly an oasis of natural beauty. The Association for the Development of Social Tourism in Spedaletto (Pro Loco) organizes myriad festivals, games, sporting events and cultural activities. This association has promoted the creation of leisure parks, the restoration of ancient mule tracks, and it has also sponsored the creation of picnic sites.
Siena
Where not a single stone has changed down the centuries
Siena shines perfectly from a distance in its medieval magnificence. The three hills amid which the city rests rise up like an idyllic film set, the old boundaries soften like the past into a countryside that sometimes still seem like the scene painted by Ambrosia Lorenzetti in the Allegory of Good Government in the halls of Siena's city hall. ...
Morekeyboard_backspace
You might also be interested in