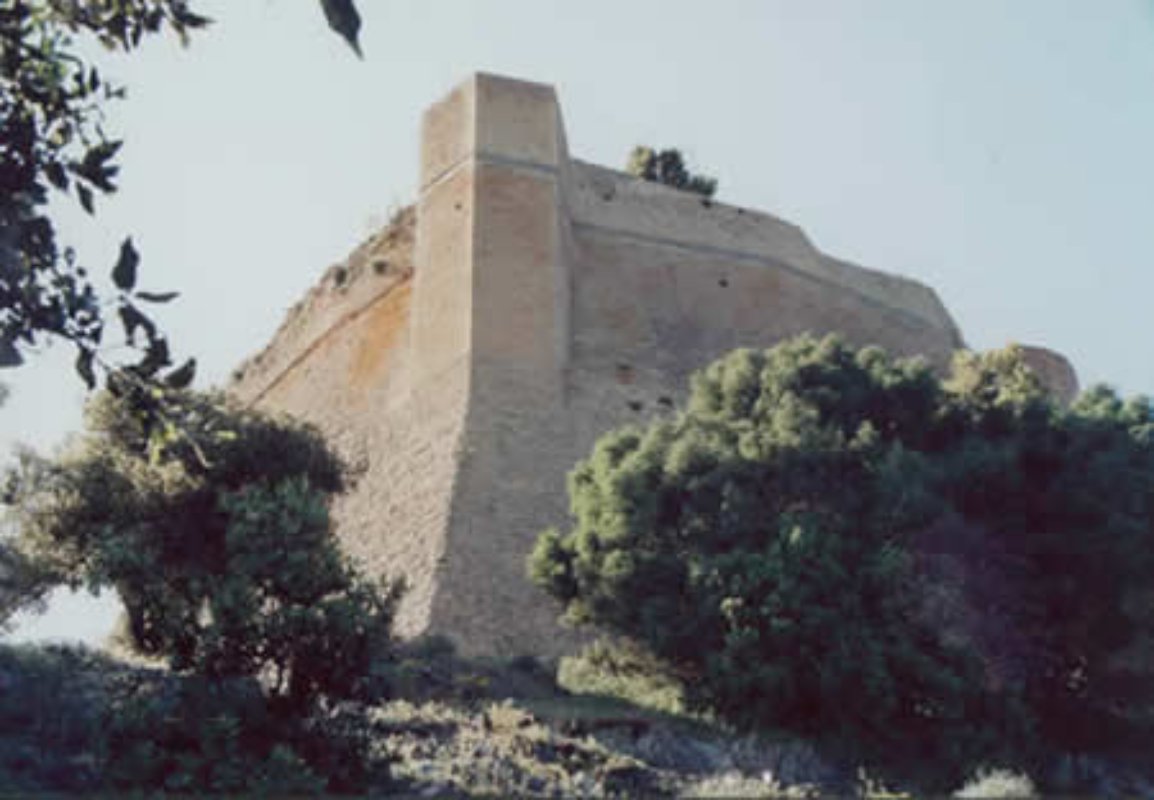 Historical sites
Sillano Castle
According to legend, this castle which dominates the valley of the Cecina river has its roots in Roman times. It takes its name from the civil war between Mario and Silla
The
Rocca di Sillano (or Silano)
is in the far eastern corner of the territory of Pomarance. It sits perched upon a rocky outcrop at an altitude of 530m, overlooking the provinces of
Siena, Pistoia and Grosseto
. The site of the castle has always been of strategic importance. From here it was possible to control the valley of the river Cecina as well as the other surrounding minor valleys. Legend has it that the fort goes back to Roman times and in particular to a civil war between Mario and Silla, from which the castle takes its name. The oldest part of the castle is the twelfth century watch tower, parts of which date back to the third century. Today the original entrance way to the tower is still visible despite being partially walled up and at the same level as the present day first floor. The external perimeter dates back to the middle of the fourth century.
Historians believe that the famous architect
Giuliano da Sangallo
was responsible for planning and building the castle. They also hold the castle to be the oldest and one of the best examples of new military architecture of the time. Whole new and innovative systems of defense were created and this castle is a classic example. The fort has a three defensive perimeter walls circling the main building, the third with a series of fortified square lookout towers.
Despite being abandoned for centuries, the external parts of the castle are still in pretty good condition. The only entrance now is in the north-west part of the fort which used to be heavily defended. This 'modest' entrance indicates that the fort was used almost exclusively for military purposes, not for entertaining nobles or as a residence for military commanders. The internal courtyard has been almost totally overgrown with plants and weeds. Many of the rooms inside, which were probably used as store rooms or garrison headquarters, are currently being restored to their former state.
(Source
Apt di Pisa
)
Pomarance
In the centre of Val di Cecina this enchanting little village houses the power plant of Larderello
Named 'Ripomarancia' until the sixteenth century, then 'Ripomarance' or 'Pomarance', this village was at the centre of a juridical dispute bewteen bishops and the Commune of Volterra. At the centre of Val di Cecina, on the spur that separates it from the valley of the Trossa torrent, Pomarance has been transformed from a mediaeval village into a modern little town. ...
Morekeyboard_backspace
You might also be interested in