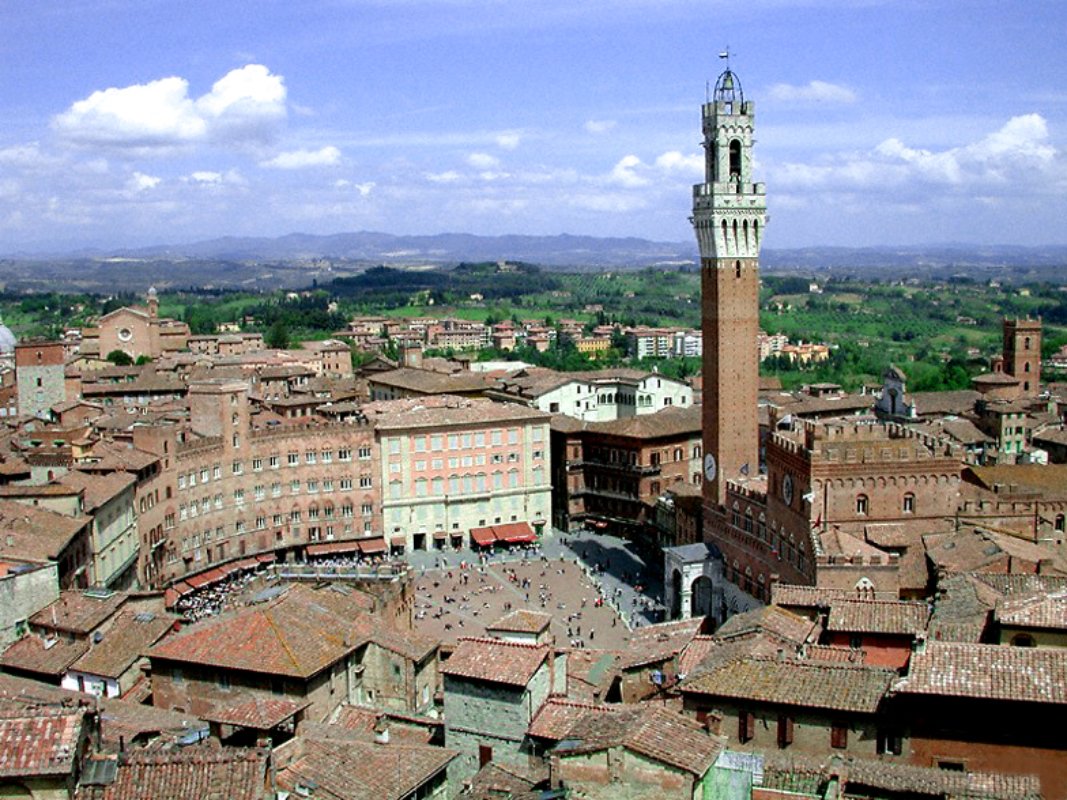 account_balanceMuseums
Siena, The San Bernardino Oratory and Diocesan Museum
See famous paintings of Ambrogio Lorenzetti
The San Bernardino Oratory is divided into two overlapping parts: the lower oratory, which has frescoes by the best Sienese painters of the seventeenth century and the upper oratory whose walls are decorated by frescoes showing stories of the Virgin Mary by the most important Sienese artists of the early sixteenth century (such as Il Pacchia, Il Sodoma and Il Beccafumi). The Diocesan Museum is next door to the oratory.

The Diocesan Museum (Museo Diocesano) dates back to 1980 when the first exhibition was opened to the public in the Montearioso Seminary. The museum was then closed for ten years and subsequently completely overhauled and relocated to the building next to the San Bernardino Oratory in Siena. The new Diocesan Museum allows not only for the conservation and appreciation of the works of art on display, but also makes the most of this historical and artistic building. The collection on display in the museum contains some of the most interesting works of art in and around Siena.

Visitors can admire works by Ambrogio Lorenzetti and Pietro Lorenzetti, as well as pieces by anonymous thirteenth century artists such as the Maestro di Tressa. Also on display are paintings by fourteenth century Sienese artists like Segna di Bonaventura, the so-called Maestro d'Ovile (Bartolomeo Bulgarini), Lippo Vanni, Taddeo di Bartolo. Several fifteenth century artists are also represented like the Maestro dell'Osservanza, Sano di Pietro, Giovanni di Paolo, il Vecchietta, Domenico di Niccolò dei Cori, Benvenuto di Giovanni and Matteo di Giovanni.
There are also works of art by a collection of sixteenth century maestros including il Sodoma, Domenico Beccafumi, Ventura Salimbeni, as well as a few seventeenth century painters such as Rutilio Manetti and Bernardino Mei. The sixteenth century frescoes in the upper Oratory which show scenes from the life of the Virgin Mary by Il Pacchia, Il Sodoma and Domenico Beccafumi are also of particular interest.

Contact information
piazza S. Francesco 9
Siena
Telephone 0577 283048
E-mail operaduomo@operaduomo.siena.it
http://www.museisenesi.org/index.php?id=252
Siena
Where not a single stone has changed down the centuries
Siena shines perfectly from a distance in its medieval magnificence. The three hills amid which the city rests rise up like an idyllic film set, the old boundaries soften like the past into a countryside that sometimes still seem like the scene painted by Ambrosia Lorenzetti in the Allegory of Good Government in the halls of Siena's city hall. ...
Morekeyboard_backspace
You might also be interested in