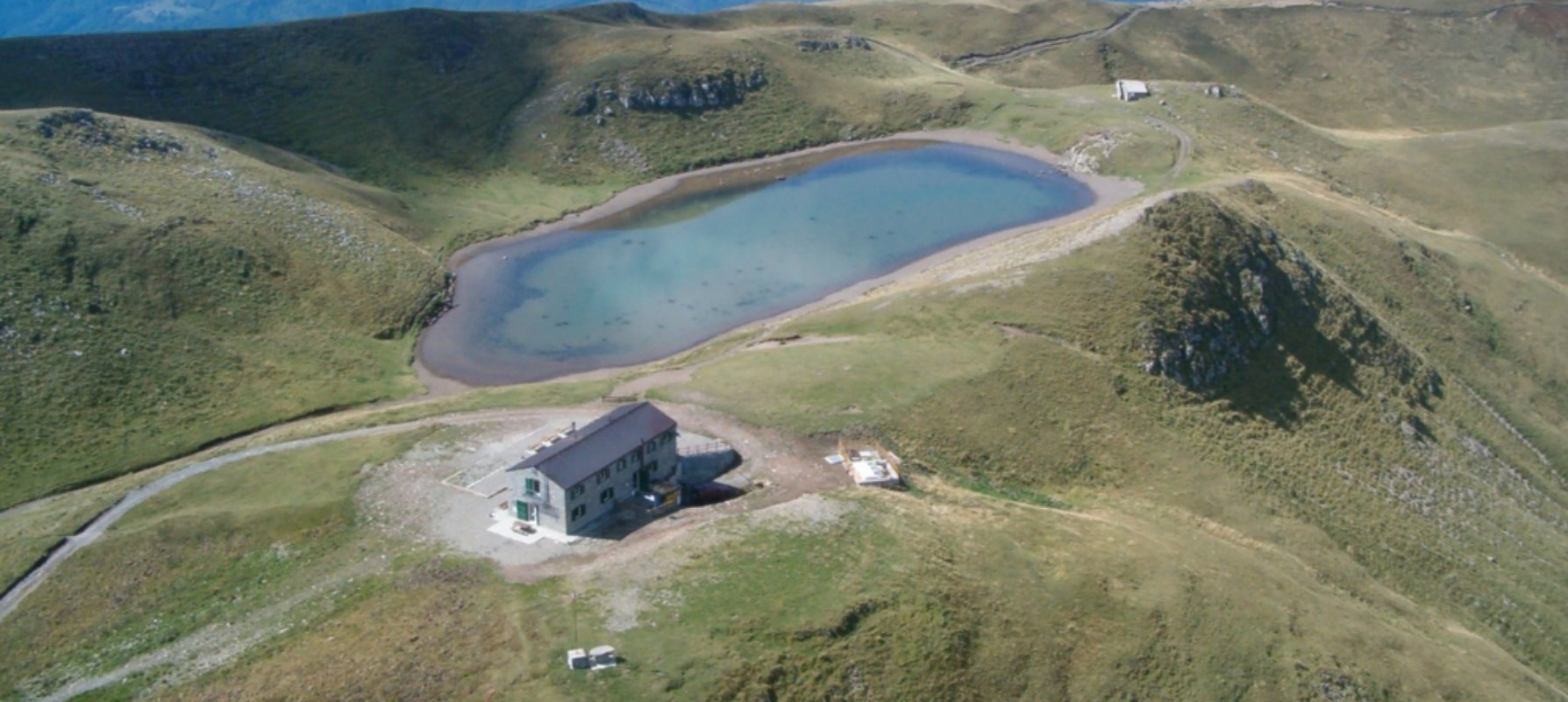 natureNaturalistic attractions
Scaffaiolo lake
The Pistoiese Mountains have inspired writers for centuries
Nestled in the Pistoiese Mountains, you'll find Lake Scaffaiolo, a mirror-like body of water nestled amidst ancient paths that once led from the Val di Lima to the Nanontola Abbey. In his book 'Microstoria' ('Scaffaiolo: un lago incantato tra le nebbie', NTE edizioni, 2005), author Masaniello Gargini discusses Boccaccio's interest in this mysterious lakeside setting. It is probable that the famed writer never actually saw the splendid body of water; he simply relied on local legends which suggest that the area's storms were often generated by someone 'disturbing' the waters of this enigmatic lake.

Writer Giuseppe Giusti wrote about the Scaffaiolo during an outing to the area. 'We were met by such a dense fog, that we could no longer see from here to there. Goodbye to any hopes of seeing the sun, goodbye to the lovely view of the plains of Bologna and Modena, where you can see from one side of the Tuscan countryside to the other (…) It's strange to find a lake up there. But what's even stranger is that there's not a single fish or aquatic bird and there's no sign of vegetation, not even a blade of grass.'

Even Renato Fucini couldn't help but describe the gelid beauty of this foggy landscape. 'It's like a painting of Greenland—which I've never seen, but it must be exactly like that. There is not a single tree or a bush—just gray stones and carpets of soft green grass like velvet.' Certainly these writers did not go to Scaffaiolo in the summertime. In July and August, visitors will work up a tan that's the envy of even the best-loved Italian beaches!
Abetone
The most important ski resort in the Apennines
The Abetone area lies at the center of the most famous skiing destination in the Tosco-Emilian Apennines, and the pass to which the town owes its name (the Abetone Pass, at 1,388 meters) is called after the surrounding mountains. ...
Morekeyboard_backspace
You might also be interested in