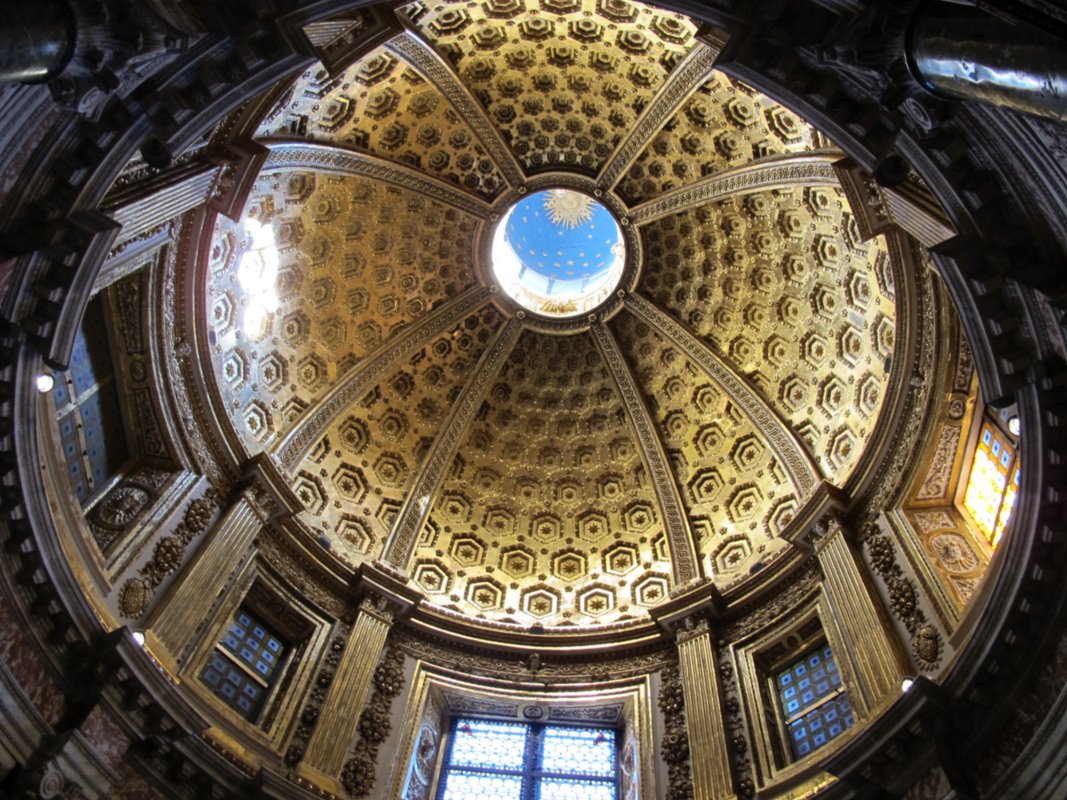 Places of worship
Sanctuary of Santa Maria delle Grazie
The Museum that houses Beato Angelico's Annunciazione can be accessed through the Basilica.
The Basilica di Santa Maria dell Grazie rises on the western side of piazza Masaccio. The monumental complex dates to the late fifteenth century, although it has undergone several modifications and enlargements throughout the decades, after the great fire of 1596 and the bombings of the Second World War. The church was first built in 1484, as a result of the "Monna Tancia" miracle. The basilica was declared as a national Marian Shrine in 1986.
Although the structure spans horizontally, as anticipated by the surrounding gate, the architectural layout is brought alive by the portico and first floor arched windows, culminating in the triangular toothed pediment which provides support for four statues (the Saints Augustine, John the Baptist, Lorenzo and Francis) and the overlooking bell tower. In the middle of the atrium's back wall, there's a large multicoloured terracotta by Giovanni della Robbia (1513) depicting the Assumption.
The Sanctuary lies beyond two stairways and two large wooden doors built in 1697. The dome-shaped vaults were frescoed at the end of the seventeenth century by Giuseppe Nasini and Vincenzo Ferrati. The high altar (behind which we can see a fourteenth-century Madonna with child painted by artists belonging to the Florentine school) was rebuilt in 1596 following the designs of Bernardo Buontalenti. Left to the altar we find a fresco depicting three moments of the Monna Tancia miracle. According to Vasari, the artist was a pupil of Perugino. After 1720 a large chapel was built and annexed to the church. It was completely rebuilt at the end of the 50s, after the devastating 1944 bombings.
[For more information: www.museidelvaldarno.it]
San Giovanni Valdarno
San Giovanni Valdarno is located in the province of Arezzo and counts 17,000 inhabitants
The council, founded in the XIII century by Florence, is rich in artistic testimonies. You can visit the Basilica and its museum, the Palazzo d'Arnolfo and Casa Masaccio. Furthermore, the historical, medieval style town centre is very striking. ...
Morekeyboard_backspace
You might also be interested in