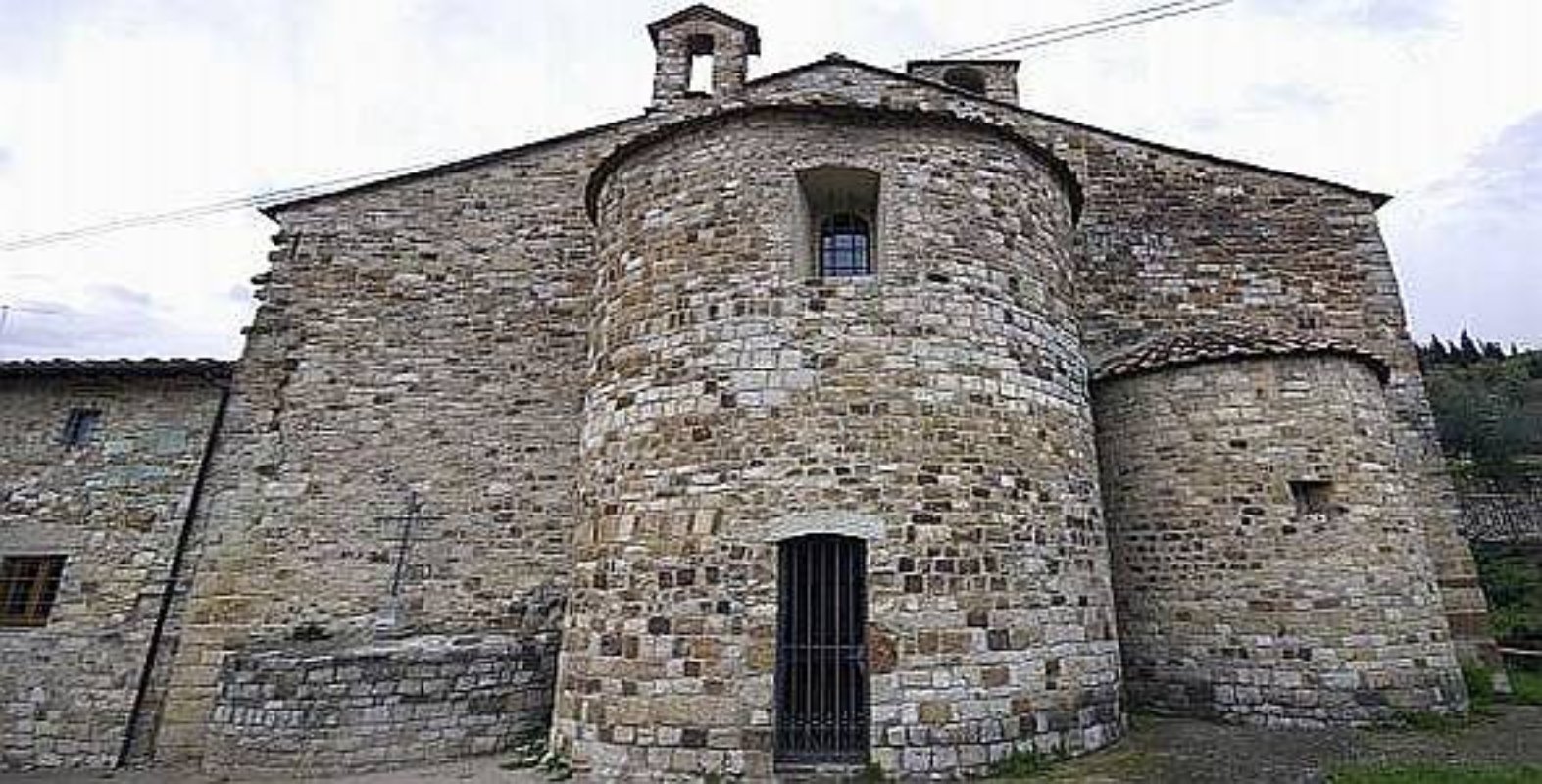 Places of worship
San Severo – a romantic jewel encased in green
A parish church with precious artistic treasures
In the village of Legri rises the antique Church of San Severo whose origins date as far back as the high Middle Ages and the Byzantine domination. The dedication of the church to Saint Severo, who was the 12th Bishop of Ravenna, is in fact evidence of this domination—the Byzantines were particularly devoted to this saint. Writings found in the crypt, which make reference to the martyr Raimberto, who probably died during a Longobard invasion, suggest that the church may have existed as far back as the 6th century. Like the castle which rises over the village, the church is located along the road that led from Calenzano to Barberino and which fell into disuse after today's Barberinese road was opened.

Around 1000 the church took on the architectural form that it demonstrates today. At the same time many other churches were doing the same thing, this church began to move away from the model of the ancient paleo-christian basilicas and present new architectural solutions, like the three naves separated by collonnades, the raised presbytery and the crypt. The walls of the church are still decorated with 14th century frescoes attributed to Pietro di Miniato representing San Jacopo and a Last Judgement which dates to the 15th century. The church was restored in the 1980s and it has a majestic belltower.
Calenzano
This Tuscan town takes its name from the first family to rule it
The municipality of Calenzano isbetween Florence and Prato. It has a population of around 15 thousand inhabitants and is home to one of the most important industrial parks in Tuscany. The gentle, lush hills behind the town are full of interesting medieval villas and buildings. Just outside the town is the area of Sommaia. ...
Morekeyboard_backspace
You might also be interested in