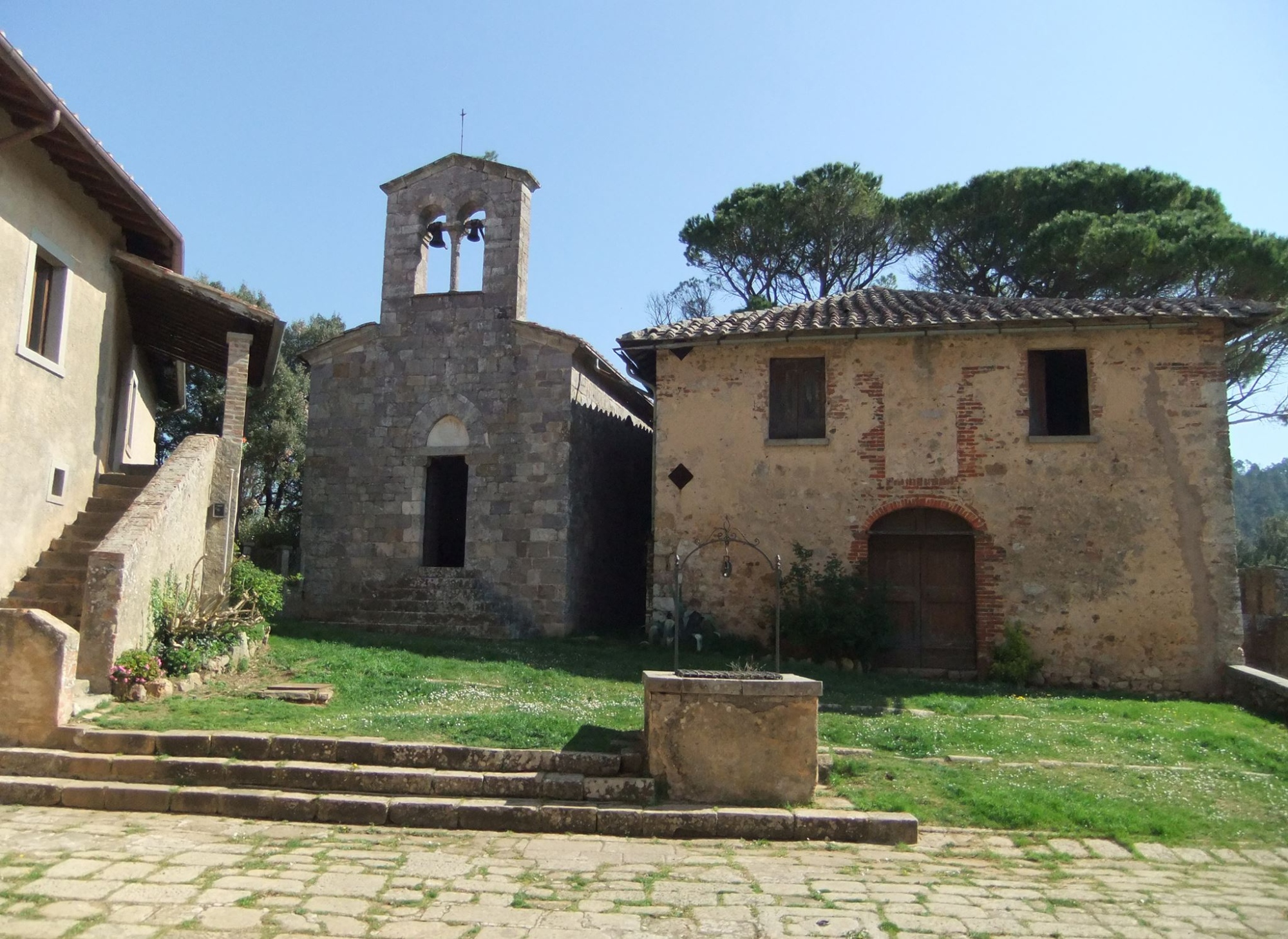 Places of worship
San Leonardo church in Belagaio
A church which belonged to the Counts of Ardengheschi in the 12th century
An analysis of the Leopoldian Cadastre suggests that the planimetric design of the Castello del Belagaio, which written documents confirm belonged to the counts Ardengheschi in the twelfth century, can be considered the only example of nineteenth-century restoration to have involved an entire complex. The little church, dedicated to San Leonardo, has a single nave and an elegant façade with a door crowned by an ogival arch which rests on top of jutting shelves, moulded to a convex form. The upper part of the church face is characterised by a slim bell-gable, inside which a double-arched window is bisected by a central column.
Stratigraphic analysis reveals the complex to be the result of a single construction effort, which means that there are no anomalies, at least no visible ones, in the walling technique, despite the eighteenth-century reports that the building was in a dire condition. From contemporary studies of the masonry, we can deduce that the complete renovation of the complex, begun around the end of the nineteenth century, involved a reconstruction which utilised building materials from the previous church edifice.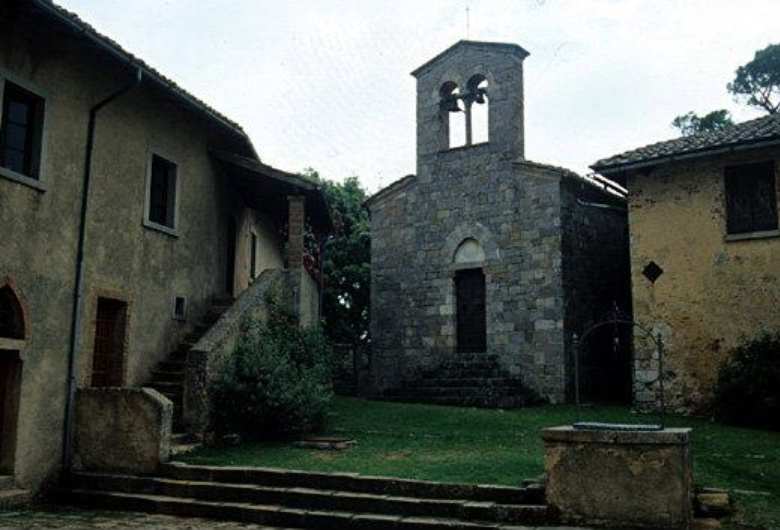 The wall pattern is defined by its use of smoothed ashlar, arranged lengthways. The only exceptions to this might be signs of work identifiable on many of the ashlar blocks, signs of a scalpel or a chisel used to square the edges, and a tooth chisel for the finishing touches.
A tooth chisel is an instrument with a blade similar to that of a scalpel, but with a cutting edge incised by a number of small parallel teeth. It leaves parallel lines on the stone surfaces, which function usually to decorative purposes. It is not, however, a tool whose presence has been detected in any other buildings investigated in the area, which suggests that there were eighteenth-century interventions.
Roccastrada
A little medieval town in the park of the Colline Metallifere Grossetane
The picturesque Roccastrada stands on a plug of igneous rock and makes the most of its enviable position, with a sweeping panorama over the surrounding plain, and a view of Monte Amiata in the distance. Built on this magmatic hill for defensive reasons, Roccastrada stands 475 metres above sea level in the park of the Colline Metallifere Grossetane, in northern Maremma. ...
Morekeyboard_backspace