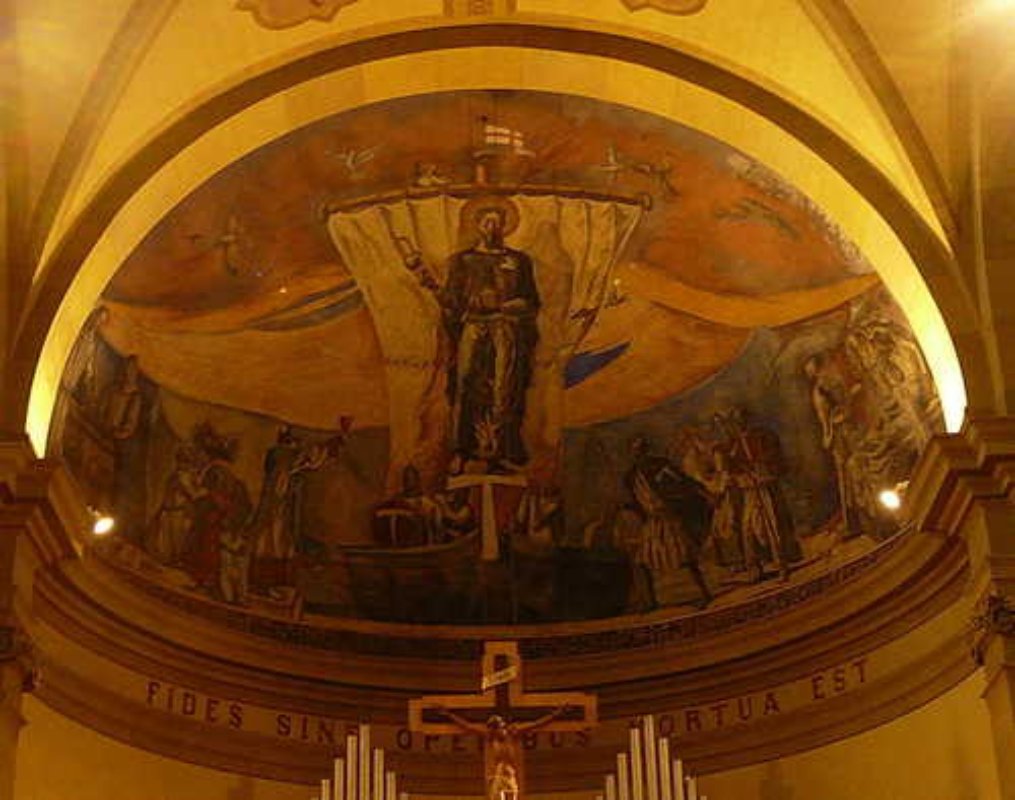 crop_originalArtworks
San Jacopo Church in Altopascio
Medieval symbols abound thanks to town's history
The most important church in Altopascio's historic center is an admirable artistic monument both inside and out. The interior boasts numerous frescoes, the most interesting being the ones in the apse depicting the church's patron saint.

Saint James is depicted with a pilgrim's stick and a shell on his chest symbolizing the pilgrimage of Santiago di Compostela. He is shown boarding a tau-shaped boat, accompanying the Knights of the Tau and making a sign of blessing the crowd with his hands. On the sail, a white flag with a red cross.

The church is composed of three naves and between 1827 and 1830 a transept was built to enlarge the structure for liturgical purposes. It was built between the end of the 12th and middle of the 13th centuries, when the hospital and confraternity who governed it became authoritative institutions in need of a prestigious place of worship. Unfortunately, the 19th century additions greatly damaged the original structure, which was completely gutted and reduced to a simple shell of its former self. As a result, the main facade is the only original portion of the church left today.
Altopascio
KNOWN AS THE CITY OF BREAD, THIS HISTORIC STOP ALONG THE VIA FRANCIGENA HAS A CHARMING HISTORICAL CENTER
Altopascio has been known as a rest stop for pilgrims traversing the Via Francigena (a pilgrimage route running from Canterbury to Rome) for centuries, but it is also called the "city of bread" because of the long-standing traditions passed down through generations in a region known for its abundance of grain. ...
Morekeyboard_backspace
You might also be interested in