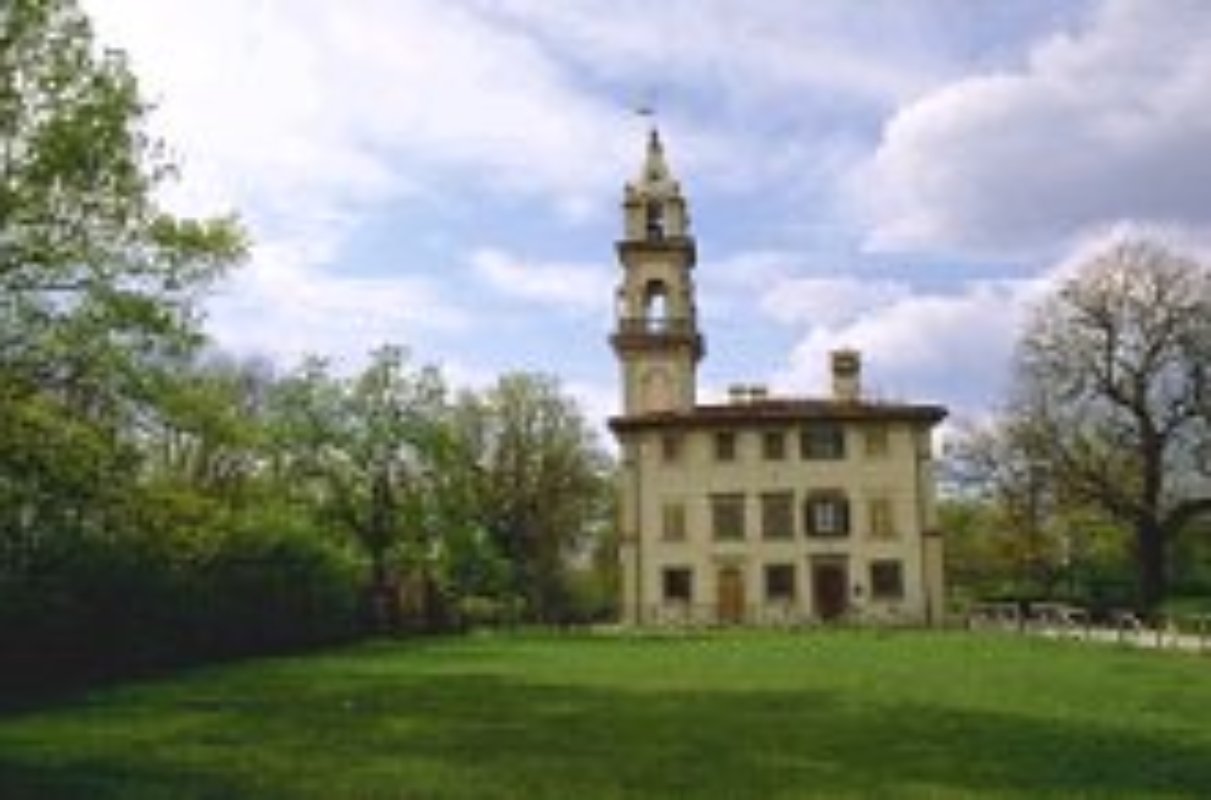 location_cityHistorical Buildings
San Giovanni Valdarno and the surrounding area
There's much to see and do around San Giovanni Valdarno
La Badiola
The abbey ('badiola') of Santa Maria in Mamma on the west bank of the Arno river, is one of the oldest churches in Tuscany belonging to the Nonantola Benedictine Abbey. The first written mention of the church is in a document from 1125. The abbey of Santa Maria in Mamma was connected to the then adjacent San Mariano castle. This castle was destroyed by the Florentine Republic when San Giovanni was founded. The abbey took the name of the castle after its destruction and became the abbey of Santa Maria in Mamma and San Mariano.

Renacci
At one time, Renacci was part of the villa and lands of the marquises of Rinuccini. This noble family were also patrons of the church of San Silvestro. Renacci is on the right bank of the Arno river, on top of a sandy hill from which it takes its name – 'rena' meaning sand or sandy. The town sits on the border between the dioceses of Fiesole and Arezzo. In fact, in Medieval times, the church of San Niccolò was part of Gropina in the diocese of Arezzo and the parish church of San Silverstro was part of the diocese of Fiesole. The villa is immersed in an ancient oak woods. Not far from the villa is the church of San Silvestro, with its pretty bell tower and parsonage. The building dates back to 1704.

Montecarlo
The town of Montecarlo, which used to be known as Monte Ortale, sits on the right bank of the river Arno. At the start of the fifteenth century, a small villa belonging to Marquis Carlo Ricasoli was built here. Ricasoli saw to it that a convent and church were built close by in Terranuova and to give thanks to his generosity, the town was renamed 'Montecarlo' after him. Franciscan monks took over the convent and church in 1429. At first, the inhabitants of the castle of Terranuova tried to resist and even turned to their influential peer, Poggio Bracciolini, for help. The church was named after San Giovanni Battista, like the nearby town. The church was altered during the Baroque period, although renovation work in 1916 restored its original Renaissance style. The famous painting of the Annunciation by Beato Angelico was hung here until recently above the second altar on the right. Today, it's possible to admire this work of art in the Basilica Museum. Recently, the Franciscan monks have abandoned the convent and today the building is home to a therapeutic community for drug addicts run by a Franciscan monk.


San Giovanni Valdarno
A village in the Arezzo territory filled with artistic patrimony
San Giovanni Valdarnohas maintained its medieval appearance, with the typical urban shape of the so-called "new lands": at the centre is a large piazza, and all around are shaded porticoes delimiting the streets. San Giovanni offers are lovers more than a few attractions, including churches, museums and cultural centres. Of course, good cuisine is also in abundant supply. ...
Morekeyboard_backspace
You might also be interested in