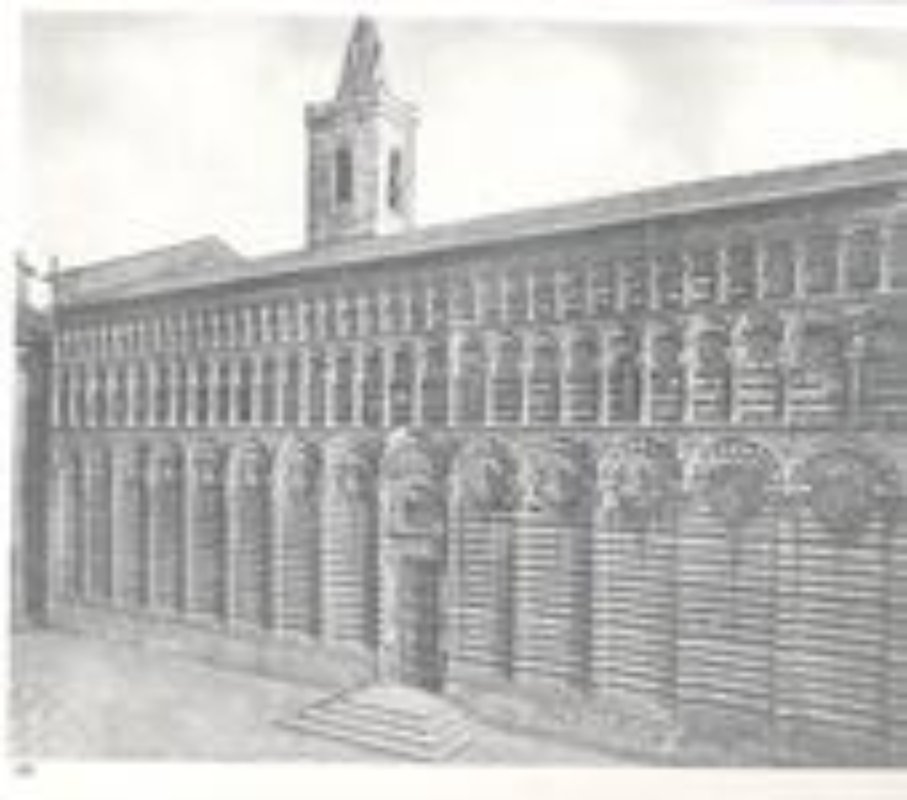 location_cityHistorical Buildings
San Giovanni Fuorcivitas
The history of the jewel of Romanic Pistoia
The San Giovanni Fuorcivitas church is located outside of the original centre of the city, which in the middle ages corresponded to the first circular wall surrounding the ancient urban centre. Many believe that in the area there was, indeed, a church built by the Longobards, who upon converting to Catholicism wanted to demonstrate their faith by erecting a church dedicated to the apostle and saint. However, in the early 12th century, a new building was constructed there and it would be completed years later, in the 14th century.
Built in a Roman-style, the complex is decorated with different types of marble. The north side, which is also the façade of the church, features blind arcades and two rows of loggia: at the center there is an arch and architrave, sculpted by Gruamonte, which depicts the Last Supper. The façade is covered with long horizontal lines in white and green marble and serpentino stone from Prato. The cloister is built on two sides and features stone and terracotta with ornaments in majolica. In the 1300s, the church was adorned with a series of artworks, made by the most sought after artists of the time: Fra' Guglielmo da Pisa, who sculpted the reliefs on the pulpit that depict the stories of Christ and the Virgin Mary; Giovanni Pisano, who likely worked on the marble holy water stoup, located along the central nave; Taddeo Gaddi, who painted the polyptych depicting the Madonna with the saints. There is also the work of Luca Della Robbia, who made a series of terracotta artworks representing the Visitation, which is still in the church today. Another noteworthy piece is the wood crucifix from the 1200s, by an anonymous artist.

Pistoia
History, nature and food in the shade of the Apennines
A captivating Roman city, Pistoia is a place that wows art lovers and tourists in search of centuries-old traditions. Poets and writers have always praised its charms, calling it the "city of enchanted stone" and the "city of wide streets and beautiful churches". ...
Morekeyboard_backspace
You might also be interested in