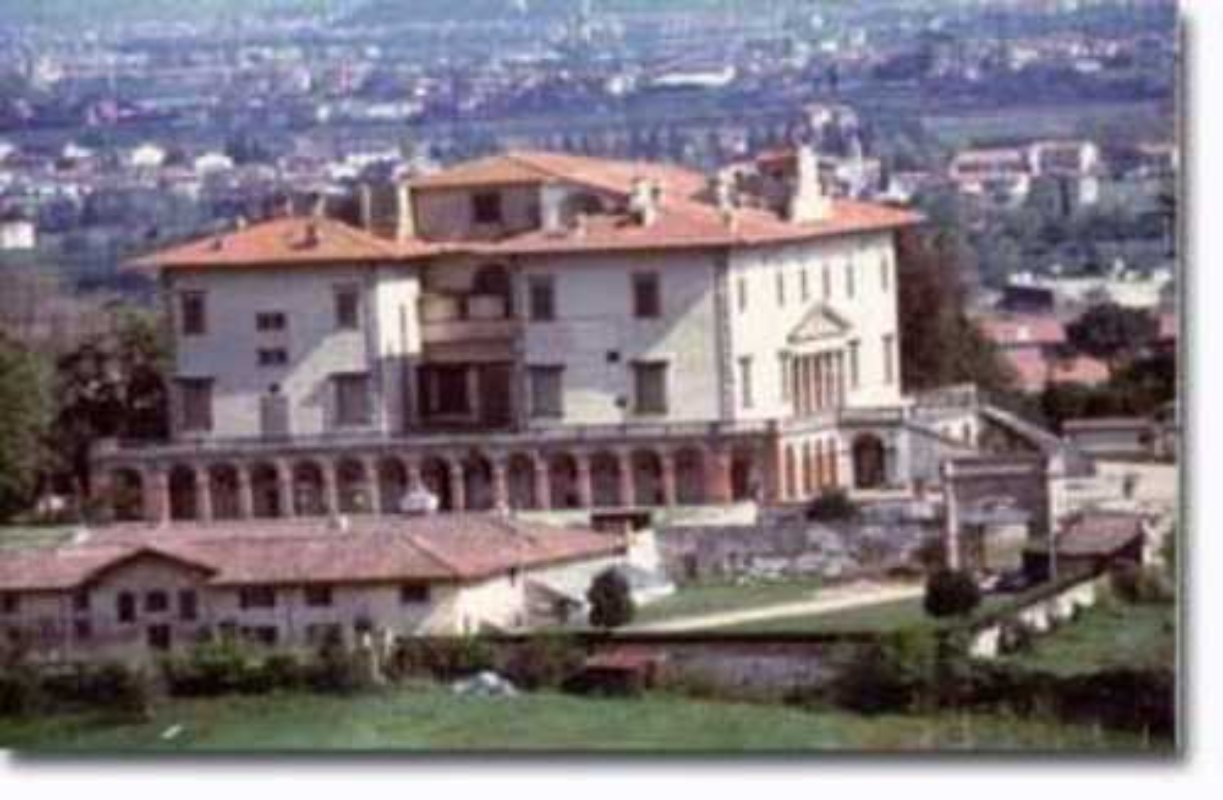 Places of worship
San Francesco in Bonistallo Church
The Compagnia delle Sacre Stimmate oratory was first built in 1600
The Compagnia delle Sacre Stimmate oratory was first built in 1600and became parish for the bishop of Prato and Pistoia, Monsignor Gabriele Vettori, on the 10th May 1922. The ancient Santa Maria Assunta a Bonistallo church was sold and abolished in 1902 in order to pay the debts of the new church, the modern day Santa Maria del Rosario, from Poggio a Caiano where the parish had been moved to. The new parish was led by Priest Ciro Puggelli from 1922 until 1950 when Don Giuseppe Frati took over until 1981. San Francesco church sits on an embankment and has a nineteenth century portico with numerous carvings. The church itself has a single nave covered by vault and has a seventeenth century interior. Above the four lateral doors are framed plaster bas-reliefs.

There are many interesting works of art inside the church, including the 'Madonna del Rosario con I santi Domenico e Caterina', a canvas painted in 1623 by Matteo Rosselli. Behind the main altar is a painting by Francesco Inverni which depicts a kneeling San Francesco intent in his prayers (1986). The church was well known to the Grand Dukes of Tuscany who had the Villa Medicea at nearby Poggio a Caiano. Francesco I de' Medici and Bianca Cappello's entrails were buried here in the ancient Santa Maria Assunta a Bonistallo church after they died at the villa. These remains were found and it was ascertained that they died of arsenic poisoning.
Poggio a Caiano
Home to the queen of the Medici villas
Poggio a Caiano is its villa. Located on the banks of the Ombrone River, it's widely known for its magnificent Medici residence. The house, commissioned by Lorenzo the Magnificent, was originally called Ambra and has a legend that makes it even more precious and charming. ...
Morekeyboard_backspace
You might also be interested in