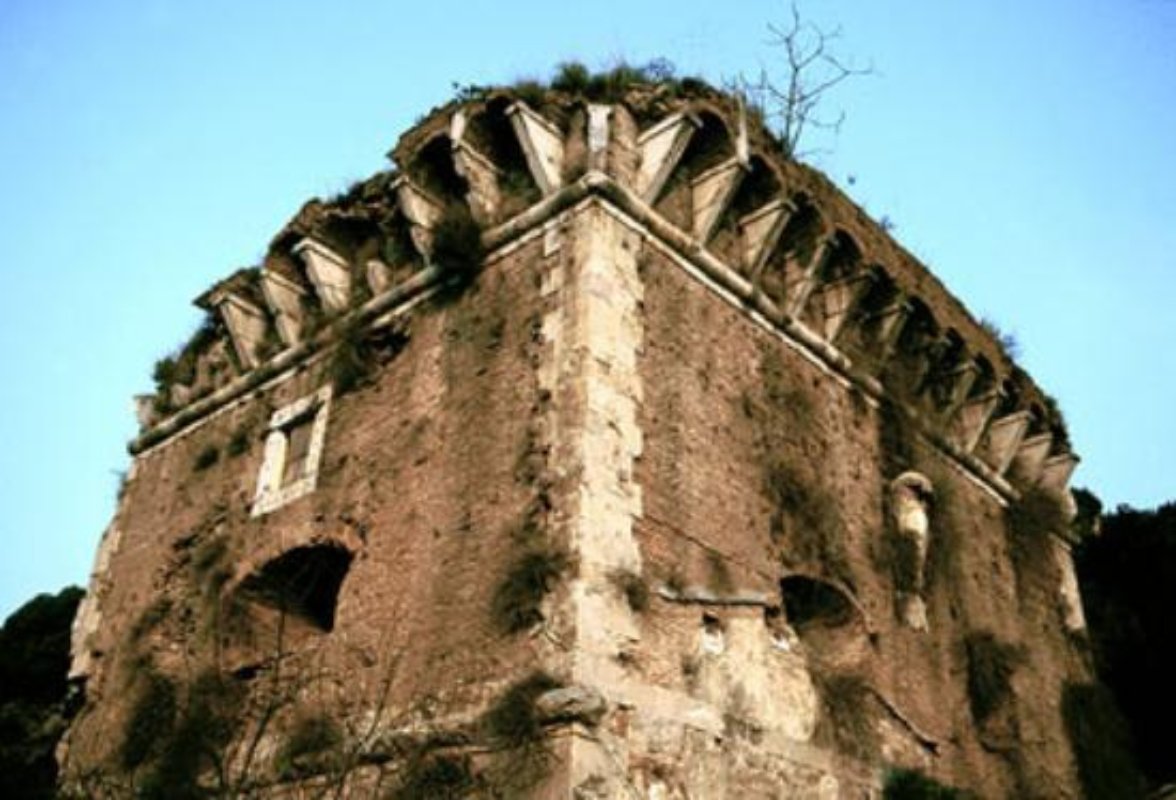 location_cityHistorical Buildings
Salto della Cervia tower, Pietrasanta
Ancient tower often contended
The territory of Versilia lies within the Municipality of Pietrasanta between the Apuan Alps and the coast. This small town developed along the ancient Roman Aurelia road; in the Middle Ages, it was at the centre of fierce territorial conflicts between Lucca and the many feudal lords who defended their hilltop castles; later, it was also contended by Pisa and Florence, as they both hoped to expand their sea-trade.
The tower of Salto della Cervia, near Pietrasanta, is just a few meters from today's state route and railway; it was precisely one of the fortresses that the Florentine government used to defend this coastal area in the XVI century. The territory between Pietrasanta and Montignoso was strategically important and its fortress controlled the Via Francigena as far back as the XI century. This area was under constant pressure from Genova on one side and Florence and Lucca on the other, while pirates attacked from the sea. At the end of the XV century, after the war with Sarzana, the Florentines occupied Pietrasanta and Central Versilia; the new government began a policy which sparked economic and military change. In order to protect the coast, Grand Duke Cosimo dei Medici began the construction of the Salto della Cervia tower in 1568.
The area where the tower stands, fortified since the year 1000, was probably used to control the region around the lake of Porta Beltrame; it has an unusual position compared with fortifications designed to defend the inland regions from sea-attacks; these are usually situated along the coast or near the mouth of a river. The construction of the fort was continued by the Grand Duke's son, Francesco I, and completed by Ferdinando I in 1588, twenty years after it began.
State of conservation:
The building is currently in a state of abandon, it badly needs to be reinforced and restored. The tower is public property and it is open to visitors.
Getting there:
By car: drive along the SS1 Aurelia until you reach the village of Montiscendi, about 2 km from level crossing n. 115. Coming from Querceta: the fortress is on the right, next to a marble deposit. Coming from Massa: the fortress is about 1 km from the Montignoso/Cinquale traffic lights, on your left.
Source: luccapro.sns.it
Pietrasanta
Land of artists and marble workers between the Apuan Alps and the sea
The fascinating city of Pietrasanta is the perfect destination for art enthusiasts, both classic and contemporary. A gathering place for artists from all across the world and a true hub for international sculpture, in recent decades, Pietrasanta has become a something of an open-air museum, where visitors can admire, among the many galleries and public piazzas, an uninterrupted continually ...
Morekeyboard_backspace
You might also be interested in