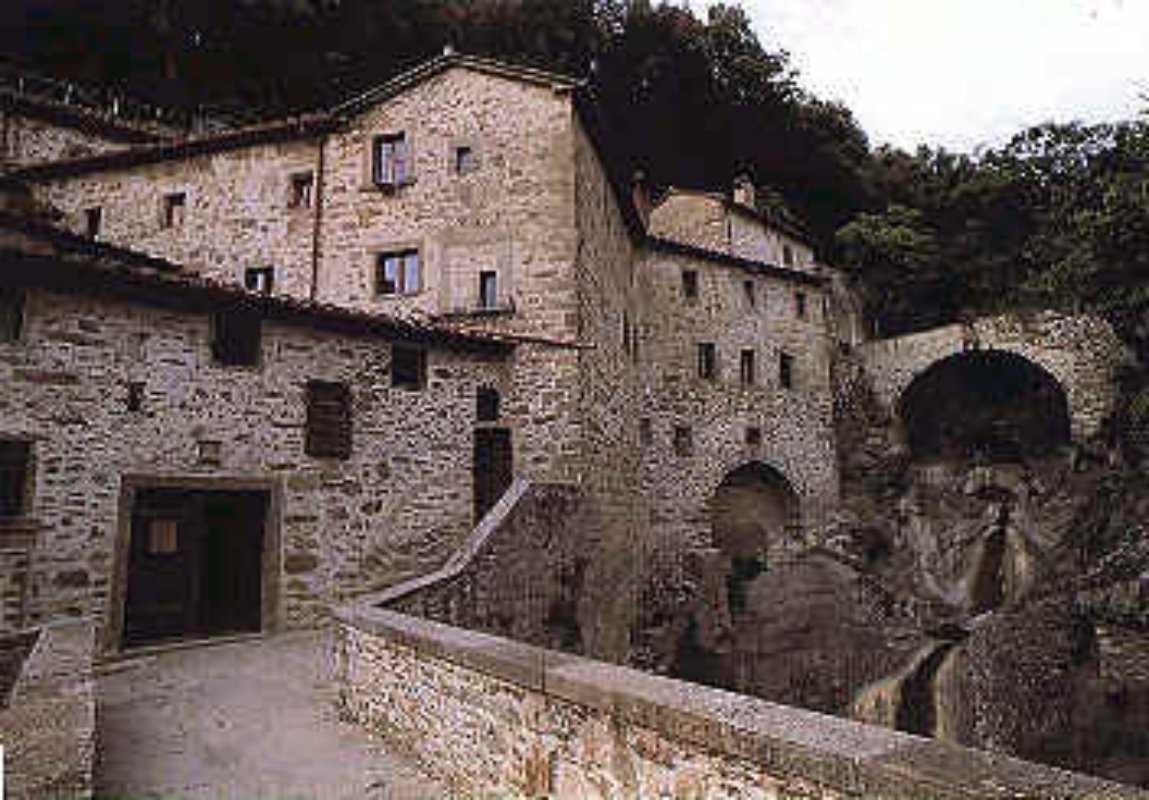 account_circleHistorical personalities
Saint Francis of Assisi in Cortona
Discover the locations he visited in Cortona
Cortona has a rich cultural and spiritual history and was the location chosen by Saint Francis of Assisi for the construction of his first convent, Le Celle, where he lived after receiving the stigmata. Saint Francis was born in Assisi in 1182 to a rich mercantile family. He led the life of a young nobleman in his youth before renouncing his wealth and dedicating himself to a life of faith and charity, founding the Franciscan religious order which is based on poverty and alms.

As a youth Francis lived a carefree life and was known for his charisma and hijinks. As a knight he participated in a war with Perugia where he was held prisoner for a year, becoming extremely ill. Upon his return to Perugia he dedicated his life to works of charity including caring for the ill and restoring a local church after a vision of Saint Damiano of Assisi who asked for his assistance. Saint Francis was disinherited by his father after he refused to go into the family business and as a result Saint Francis renounced his riches – and his clothing – in front of the Bishop. It was in this way that he began his life as a mendicant preacher, founding the Franciscan Order which was recognized by Pope Innocent III in 1210.

In 1211 he built the convent at Cortona, in an isolated area in the woods near a stream—an area which was favorable for contemplation and prayer. In 1226, shortly before dying, he gave his Testament, his most important writing in which he provides a synthesis of his spiritual experiences. Today it is possible to visit his cell and the oratory where he preached. In 1224 he received the stigmata in the sanctuary at La Verna which is today a major pilgrimage destination. In 1228, shortly after his death, he was canonized by Pope Gregory IX.
Cortona
The foundations of the city have been lost in legend
As far as the Florentine ruling class was concerned: to increase the value of the vast territorial consistency of Tuscany, like ancient Etruria, as well as the antiquity of all of its most famous cities since primordial civilisations immediately after the Great Flood, with the aim of obtaining for that territory and for those cities the recognition of Grand Duchy and the title of Grand Duke ...
Morekeyboard_backspace