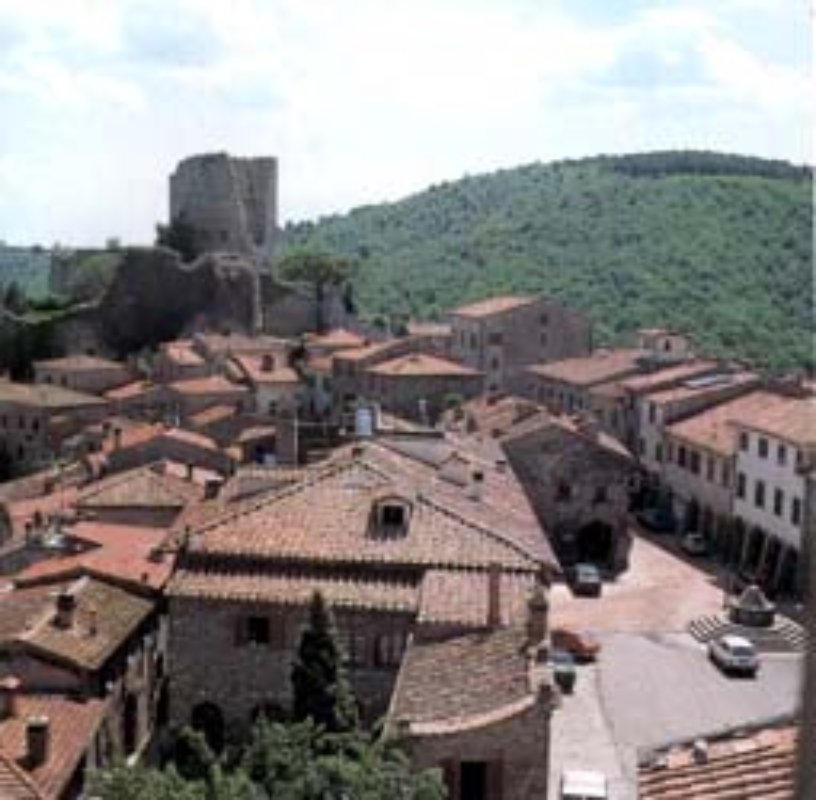 Monuments
Rocca di Civitella Fortress - Val di Chiana
Discovering the area's famed fortified structure
Under the town of Civitella, you'll find one of the best preserved examples of Longobard fortified structures. Catch a glimpse of the impressive remains of the Val di Chiana's Rocca di Civitella, a fortress built between the VI and VII centuries. Constructed on an elevated area nestled between the Val d'Ambra and the Val di Chiana, it strategically provided a vantage point over central Italy. The hamlet is encircled by a medieval city wall with an elliptical structure, complete with square towers and an entrance portal called 'the Aretina' which is connected to the fortress itself.

Built in 1200 thanks to the efforts of a bishop from Arezzo called Guglielmino degli Ubertini, it is a classic example of a castle. Visitors will notice its rectangular enclosure and its spire holding tower located on the western corner. The building's main characteristics include a portal with an ovigal arch, its low-arch windows and the use of materials and techniques that were seldom employed during that time period. All these factors make this building a refined example of fortified architecture. Its current state of disrepair is due to destructive acts carried out by the German army in 1944 which destroyed the majority of the town.
Civitella in Val di Chiana
A VILLAGE THAT BEARS WITNESS TO WELL-PRESERVED LONGOBARD FORTS
The Civitella in Val di Chiana area is divided between a lower mountain zone, an extreme offshoot of the Tuscan pre-Apennines (whose forests house the small town), and a level area that forms the northern section of the Valdichiana. Civitella is the first town to greet the flowing Arno River as it descends from the mountains. ...
Morekeyboard_backspace
You might also be interested in